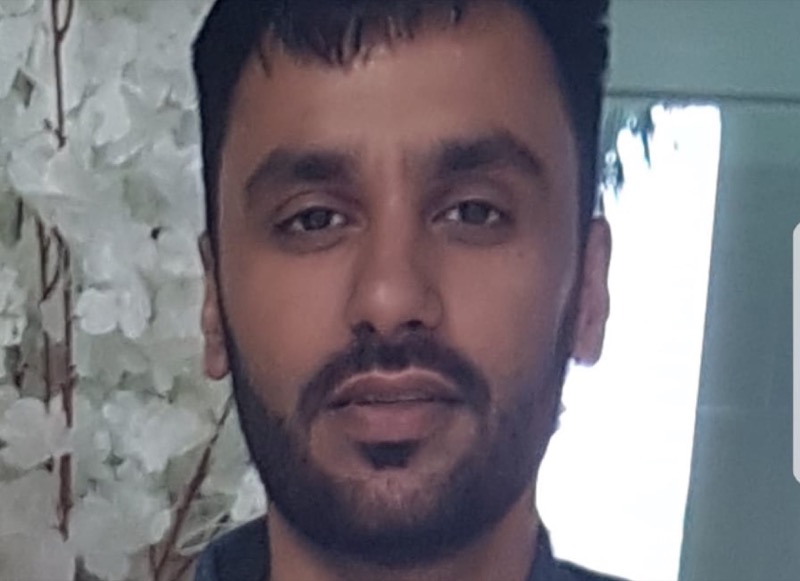 UK authorities have been slammed by the Sikh Federation UK for targeting Sikh activists and assisting the current Indian political regime in the continued imprisonment of a 31-year old Scottish man.

Jaspal Singh Manjhpur, the Indian lawyer acting for Jagtar Singh Johal – the 31-year old Scot from Dumbarton who was abducted by Indian police on 4th November 2017 and subject to third degree torture, has just finished a 10-day visit to the UK.

The lawyer spent much of his time reassuring Jagtar's family in Scotland on his physical and mental well-being and providing a first-hand account of his continued ordeal.

He also met with Martin Docherty-Hughes their SNP MP and Preet Kaur Gill MP, the Chair of the All Party Parliamentary Group for British Sikhs to update them on the latest legal position in India and raised questions on whether the UK Government were doing enough for their citizen. They agreed to work with the family and keep up pressure on the UK Government to exert appropriate political influence to secure Jagtar's release.

Jagtar's case has involved one gaffe after the other.
The first mistake, states the Sikh Federation UK, was that Indian police abducted, tortured and threatened to kill a UK national without cause, and the second was that the controversial Chief Minister of Punjab and the Director General of Police (DGP) politicised the case from the outset by holding a press conference and pre-empted court proceedings.
Within three days of Jagtar's abduction, torture and police threats of being burnt alive or shot dead at point blank range they made a fundamental error of holding a press conference. Sitting side by side they claimed that they had "solved" a series of high-profile "targeted killings" over the previous two years for which there was pressure on them from those in Delhi to secure arrests.

The Chief Minister, at the time, had confirmed that Jagtar Singh Johal (or Jaggi) was in police custody and would be charged.
It has however taken Indian police six months to file the 1,000+ page charge sheet after Jagtar's abduction and torture. Given all the publicity the 1,000+ pages remarkably only had 12 lines that relate to Jagtar that his lawyer has clarified during his UK visit are inadmissible in court.

The next major blunder came a month after Jagtar's abduction.
Indian police were so worried by the #FreeJaggiNow international campaign, strong political lobbying in the UK with over 250 MPs contacted and tough words of 'extreme action' by UK Foreign Office Minister, Rory Stewart on the floor of the House of Commons that they resorted to continue the trial by media.

"The Punjab police no doubt under pressure from their political masters released so-called police video confession tapes of Jagtar exclusively to an Indian TV station to try and 'demonise' and show him in a negative light knowing this could never be evidence that would be admissible in court," says the Sikh Federation UK.

The 12 lines in the charge sheet that came five months later provided nothing more than what was shown to tens of millions on Indian TV and widely reported in the Indian press.

The legal process in India is notoriously slow at the best of times, and more than 425 days after Jagtar's imprisonment the courts have yet to examine the charge sheet and the information collected by the police to decide whether there is substantial material to start a trial against Jagtar. Only if the court is satisfied that the material is enough to start the trial will it frame charges and issue a summons order to start proceedings.

The Sikh Federation UK arranged for Jaspal Singh Manjhpur before his return to India to meet Gareth Peirce, a high-profile solicitor and human rights activist at her London offices and exchanged notes that make interesting reading. He told her based on what has been presented so far in court in over 70 hearings all cases against Jagtar should be dismissed and he should be immediately released and returned home to Scotland to be with loved ones.

Gareth Peirce, who represented the Guildford Four, the Birmingham Six, the family of Jean Charles do Menezes and Guantanamo Bay detainee Moazam Begg is acting for five Sikh activists linked to the #FreeJaggiNow campaign who have had their family homes raided by British anti-terror police in September 2018 as part of the Indian investigation, but not been arrested let alone charged. This has led them to believe that this has been nothing more than a 'fishing exercise' for the Indian police.

To date much of the focus has been on corrupt Indian politicians and police. However, Gareth Peirce who has a formidable reputation is poised to expose the role of British police and intelligence agencies in British courts, says the Sikh Federation UK.

This will include how the UK (and Canadian) authorities provided photographic information to the Indian police of Sikh activists and their families in the UK (and Canada) to use during police interrogations when Jagtar was being tortured. The lawyers have concluded the photographs shown to Jagtar could only have come from British (and Canadian) police or intelligence.

Both lawyers also agreed the raids by anti-terror police in the UK on the family homes of five Sikh activists in the UK have been poorly handled and were conducted to appease the Indian authorities.
The Indian regime has become desperate to find anything to try and incriminate Jagtar and exert further pressure on him. The disclosure of personal details and photographs of the UK Sikh activists in Indian newspapers has uncovered further gaffes for which there should be consequences.

This high level of co-operation between India and the UK also calls into question exactly where pressure has been successfully exerted by the Indian regime on the UK authorities. The consular and diplomatic support provided to Jagtar and his family has been far from acceptable.

"There needs to be accountability why it was deemed appropriate to collude in the targeting of UK Sikh activists and supporting the continued imprisonment of an innocent UK citizen," sys a statement from the Sikh Federation.

"It is widely accepted there is sufficient evidence to conclude Jagtar has been tortured and the only reasons why the police and courts have denied any independent medical examinations is that they would have forced the UK Government to take the "extreme action" it promised in Parliament as torture of a UK citizen would have been medically proved," it continues.

Gurpreet Singh Johal, Jagtar's elder brother said: "The family was disgusted to hear first-hand from Jagtar's lawyer that when Jagtar was being tortured by Indian police he was being shown photographs of Sikh activists from the UK and Canada that could only have come from intelligence agencies or police in the UK and Canada."

"His lawyer told us in the absence of evidence they have been pressuring Jagtar to become a false state witness against Sikh activists in the UK and Canada, but he has refused as he has nothing he can tell them."

"His lawyer is clear that the raids by anti-terror police in the UK of the family homes of Sikh activists in the UK were to try and find anything incriminating against Jagtar and exert pressure on him. All these things are designed to create a culture of fear in Sikh activists across the globe."

Bhai Amrik Singh Gill, the Chair of the Sikh Federation UK said: "Everyone Jaspal Singh Manjhpur met in the UK – politicians, lawyers, human rights activists and Sikh community representatives across the UK are totally convinced that Jagtar is innocent and there is no possibility of him being convicted and he will be released."

"The only question is when will he be released as his ordeal has been a series of major gaffes between the UK authorities and the Indian regime and they are all now looking for a way out while maintaining face."

"Jagtar's case is political and continuing to damage the Indian and UK Governments reputations in the eyes of the wider public and international community. With elections in India in a few months' time now may be the best time for those in Delhi and London to find a way to get the courts to dismiss the cases against Jagtar and get him back to Scotland."

Jaspal Singh Manjhpur speaking on the phone on his return to India added: "The latest twist is India's National investigation Agency (NIA) worried about the lack of evidence and to delay matters further has appealed to the Supreme Court to transfer many of the cases to Delhi."

"Apart from the inevitable delay this is causing they are also pushing for Jagtar to be transferred to a prison in Delhi making it difficult to regularly meet with me, his wife and her family who are based hundreds of miles away in Punjab."

It is widely accepted the NIA will in Delhi be better able to directly influence the legal process and drag it out and well as put pressure on the judiciary.