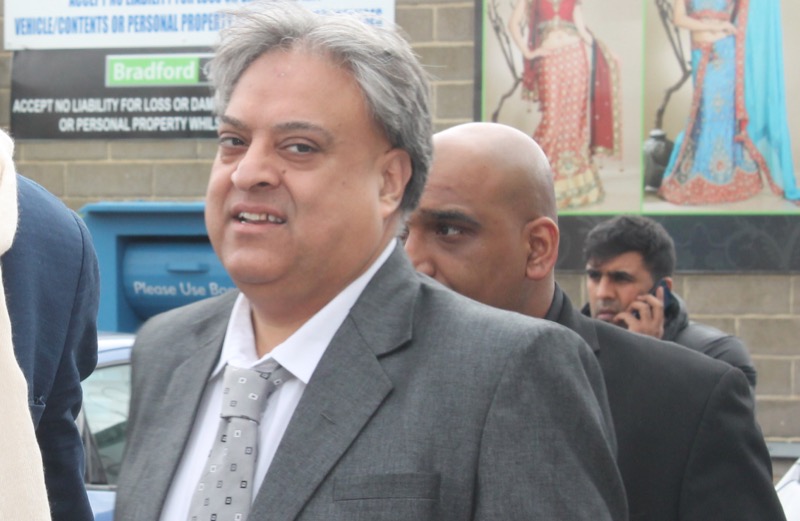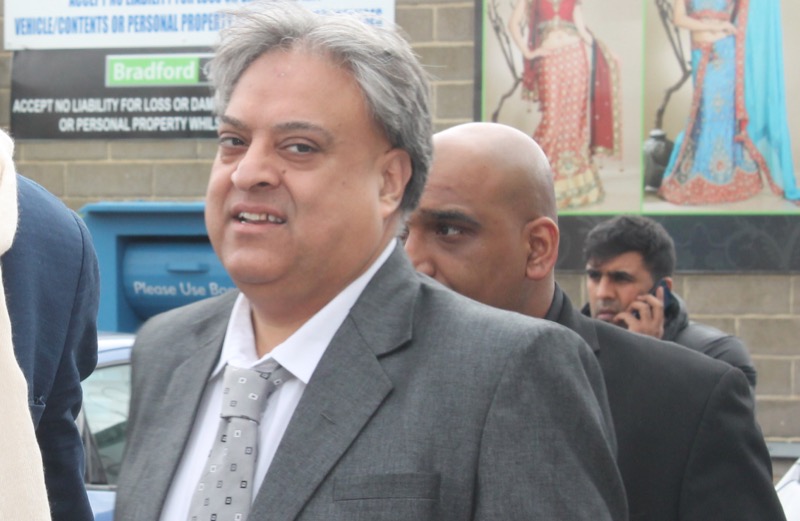 A much-admired Bradford businessman has spoken of his nightmare ordeal of trying to battle off gunned robbers, who made away with a bag carrying over £7000 cash.
Jas Maharaja, a clothing industry icon in the city for over 40-years and supporter of numerous multi-faith causes and charities, became the victim of the terrifying robbery as he was leaving his business premises Bradford Bazaar on Cemetery Road.
"I was at the shop door when I was jumped on from behind," Mr Maharaja tells the Asian Express.
"At first I thought it was someone messing about – perhaps someone I knew just having a laugh. Everyone knows me in the city. It took a few seconds for my mind to register that I was being attacked and robbed."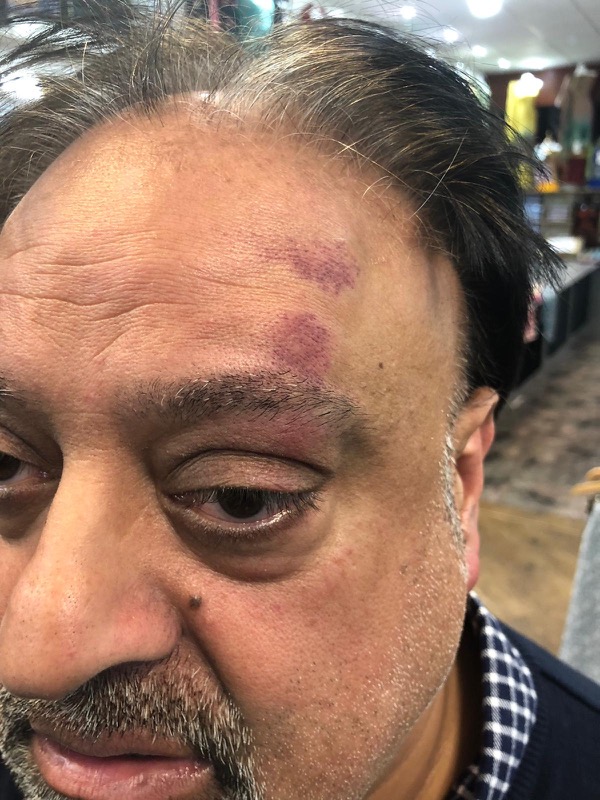 In an attempt to battle off the robbers, Mr Maharaja ran inside the store across to his desk where he was punched and kicked by the two assailants who threatened him with a rifle before making off with the bag containing the cash.
"Everyone knows everyone in this city. I've dedicated my life to Bradford, working with all sorts of people from all sorts of backgrounds – Pakistanis, Indian, Bangladeshis etc. It's the first time anything like this has ever happened," he adds.
"Attacks like this are happening more and more in the city now. It's not right – we work so hard – 24 hours a day seven days a week.
"With current austerity leaving people with less money in their pockets, businesses are struggling even to just survive. It's really not easy.
"It angers me that people like the ones that attacked me find an easy way out – to go rob someone of their very, very hard earned money. With overheads and everything, it's very difficult to make that money back quickly."
Police believe the attack and robbery carried out on a Sunday evening was pre-planned, as Mr Maharaja was leaving the premises with a colleague after cashing up.
His colleague was punched and Mr Maharaja was chased, attacked, and hit with a gun.
Police investigating the robbery are now appealing for information and have urged anyone who saw any suspicious activity in the area at that time to get in touch.
Mr Maharaja says there are plans for businesses to get together and hopefully meet with police in the wake of the worrying raid.
A West Yorkshire Police spokesperson said: "Police investigating a robbery in Bradford in which a man was threatened with a gun are appealing for information.
The incident happened at business premises close to Maharaja Fabrics in Cemetery Road at about 7.30pm on Sunday, December 9.
"A man in his fifties was leaving the premises with a bag of cash when he was approached by three suspects who chased him back inside.
"He was then assaulted and threatened with a gun before the suspects fled with the bag, which is believed to have contained a large amount of cash.
"He suffered a minor head injury in the incident."
Detective Inspector Mark Taylor, of Bradford District CID, said: "This would have been a frightening experience for the victim who was forced to hand over the bag at gunpoint.
"We believe this was a pre-planned attack and are keen to speak to anyone who saw any suspicious activity in the Cemetery Road area, possibly towards the junction with Thornton Road, at around the time stated."
Anyone with information is asked to contact Bradford District CID on 101, quoting crime reference 13180616796, or use the live chat facility on the West Yorkshire Police website.
Information can also be reported anonymously to the independent charity Crimestoppers on 0800 555111.