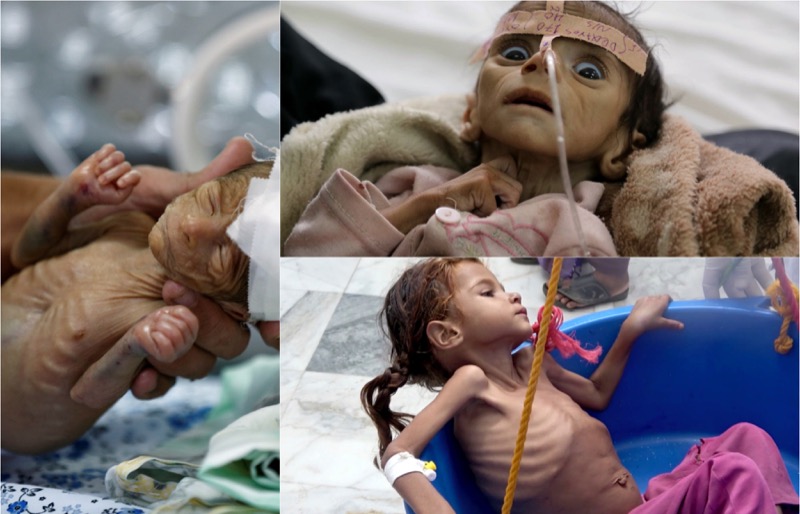 YEMEN'S CRISIS: 13 million people in starvation as the globe looks on at "world's worst famine in 100 years"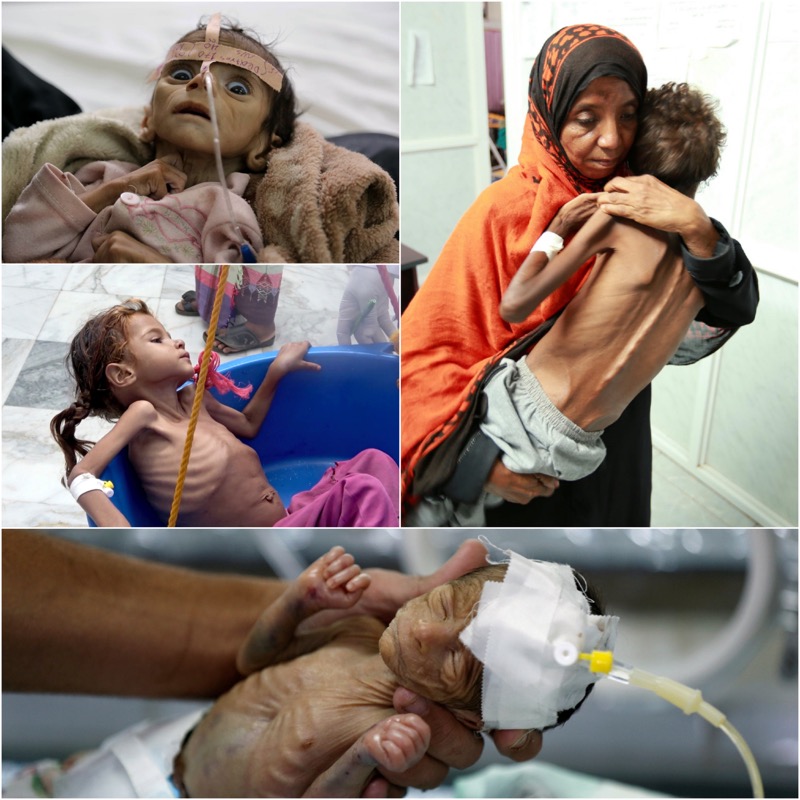 "It's estimated that 130 children under the age of five are dying every day"
UN High Commissioner for Human Rights Michelle Bachelet has expressed outrage at the "unconscionable toll" that the escalation of hostilities in Al Hodeidah was taking on an already "deeply frightened and starving" impoverished population in Yemen.
It's said that as many as 13 million civilians could die from starvation if a Saudi Arabia-led coalition does not halt its bombardment of the impoverished country.
Bachelet urged the Saudi-led Coalition, the Houthi forces and all those supplying arms to the parties to the conflict to take immediate steps to end the suffering of civilians in Yemen.
"The Saudi-led Coalition and pro-Hadi forces, the Houthi forces – and those who supply arms or other support to the parties to the conflict – all have the power or the influence to stop the starvation and killing of civilians, to give some reprieve to the people of Yemen," Bachelet said.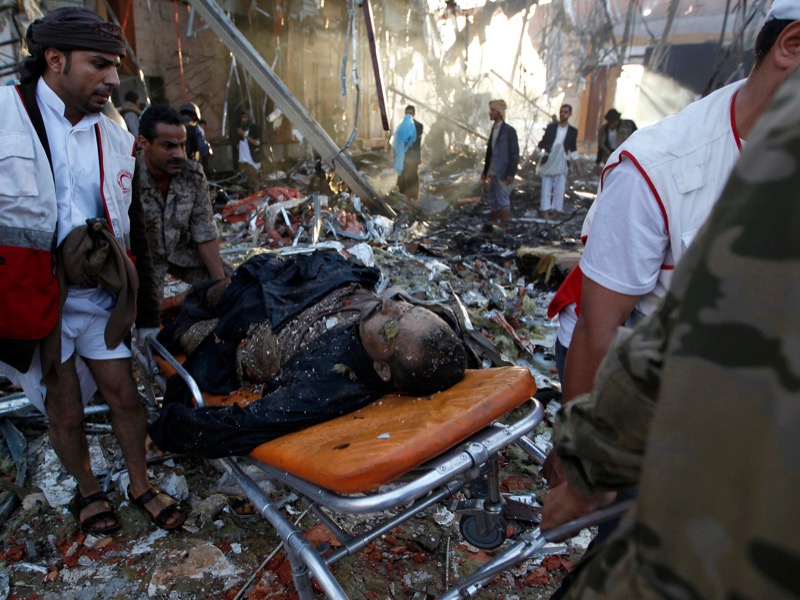 "Violations by one party to the conflict do not give carte blanche to the others to fight back at all costs. Even wars are regulated by law – all parties to the conflict are bound to respect international humanitarian law and human rights law as applicable."
According to information received by the UN Human Rights Office, at least 110 airstrikes were carried out in Al Hodeidah, Sa'ada and San'a between 31 October and 6 November, with further intensification since then.
Coalition warplanes have been hovering at low altitude in Al Hodeidah City since 9th November as Houthi forces fire anti-aircraft missiles and mortars, and violent street clashes continued.
At least 23 civilians have been confirmed dead in Al Hodeidah since 24 October, but the real toll may be much higher. Some 445,000 people have been internally displaced in Al Hodeidah since early June.
The High Commissioner called for an immediate end to the military escalation, which also risks exacerbating the catastrophic food insecurity of some 14 million people across the country. She urged the Saudi-led Coalition to immediately remove restrictions on the safe and expeditious entry into Yemen of indispensable humanitarian supplies and other goods.
"The parties to the conflict must allow the free, regular and unimpeded passage of food and other humanitarian relief and must not take actions that would deprive civilians of their rights to food and health," she said.
"I call on all those with involvement or influence in the conflict to facilitate the access to humanitarian relief that the people of Yemen so desperately need."
"I also remind States that the Geneva Conventions stipulate that all States, including those not involved in the armed conflict, have the obligation to take measures to ensure respect for the Conventions by parties to a conflict. Conditioning, limiting or refusing arms transfers is one measure," Bachelet added.
The UN Human Rights Office has documented that between 26 March 2015 and 8 November 2018, there have been a total of 17,640 civilian casualties in Yemen, including 6,872 dead and 10,768 injured. The majority of these casualties – 10,852 resulted from airstrikes carried out by the Saudi-led Coalition.
Sylvia Ghaly, from Save the Children, said she saw women in Hodeidah too hungry to breastfeed and so were forced to resort to feeding their newborns water and sugar. Parents were regularly skipping meals.
"Children are half the size they should be for their age: a seven-year-old might look four. You can see their rib cages," she said.
"If it wasn't for humanitarian aid, Yemen would have already collapsed into famine. But no amount of aid can support the growing number of people in need. This is a catastrophic, manmade humanitarian crisis, we need to put all our efforts to put a peaceful end to this conflict."