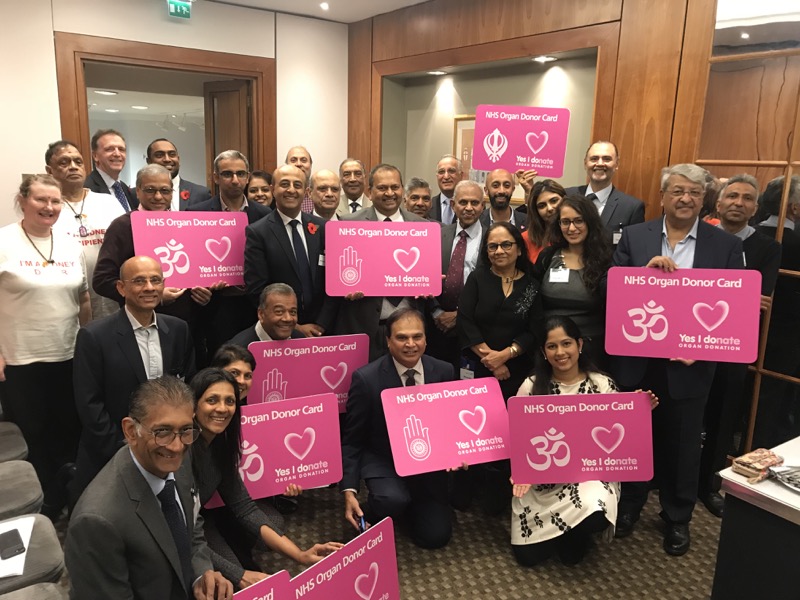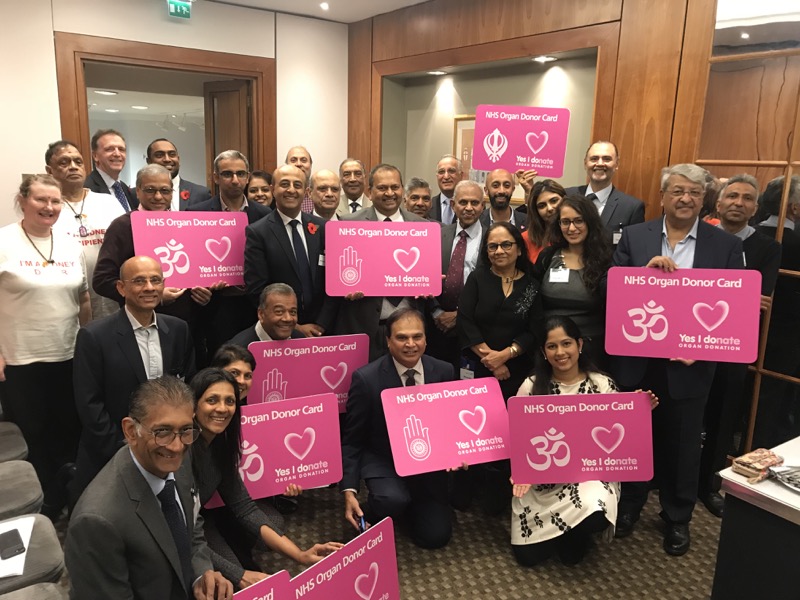 Over 30 representatives from the Hindu and Jain communities came together in London with NHS Blood and Transplant to discuss the best approaches to ensure Hindus and Jains have the information they need about organ donation.
The interactive workshop followed a Parliamentary event in September about organ donation and the Government's plans to change the system in England hosted by Lord Gadhia, and attended by MP Jackie Doyle Price, the Minister responsible for organ donation.
Lord Gadhia said: "It was fantastic to see so many people come together from different Hindu and Jain organisations to attend the workshop and discuss organ donation.
"It's an exciting time for organ donation as the Government is moving forward with legislation to change the system. But we need to ensure that people within our communities have a good understanding of the need for donors, the difference donors make and what people should do to register and share their donation decision.
"There is clearly a lot of commitment within the community to promote organ donation. With around 1,000 Asian people waiting for an organ transplant across the UK and those waiting for a kidney transplant waiting longer than white patients for a suitable organ, this drive from within the community is urgently needed and welcome."
At the workshop, Professor John Forsythe, Medical Director for Organ Donation and Transplantation at NHS Blood and Transplant provided an update on the Government's planned changes, on the work NHS Blood and Transplant is doing to develop a faith/beliefs declaration and to develop a communications campaign.
The declaration, due to launch later this year, will allow people joining the register or updating their record via organdonation.nhs.uk or the NHS app, to state they would like NHS staff to speak to their family and anyone else appropriate about how organ donation can go ahead in line with their faith or beliefs.
Professor Forsythe said: "There is clearly so much energy and enthusiasm among the Hindu and Jain communities to work together to promote organ donation, so more lives are saved through organ transplants.
"We want to work together with organisations representing all faiths and belief systems to ensure that we positively address people's questions and misconceptions about organ donation and ensure they can easily access information about the position of their faith or belief system towards organ donation."
11-18 November is Inter Faith Week and NHS Blood and Transplant is encouraging people across the different faiths to help dispel myths and misconceptions by talking about organ donation.
Jackie Doyle Price, Minister for Mental Health, Inequalities and Suicide Prevention, said: "To donate is to give someone the gift of life. If you are black or Asian, you are more likely to need a life-saving transplant, but you will have to wait on average half a year longer for a donor match.
"Unfortunately, myths have hindered organ donation in black or Asian communities. This Inter Faith Week I encourage religious leaders in these communities to help spread awareness and understanding of donation, so we can save more lives."
You can find out information about the Hindu and Jain perspectives on organ donation and register as an organ donor at www.organdonation.nhs.uk