Woman of substance: "I'm not going to let a heart attack stop me"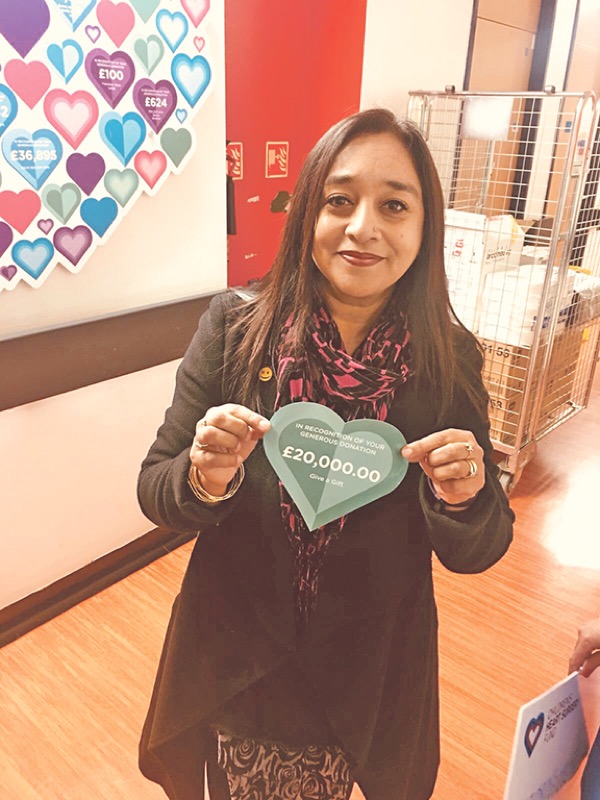 A devoted and tireless charity fundraiser from Leeds says that despite having a heart attack she's determined to fulfil the obligation that she's made to a children's cancer charity.
Rifhat Malik, an Ambassador for Give a Gift – a charity in it's fourth year now, has led her team to raise over £100,000 for its partner charities such as the LGI Children's Heart Unit and Martin House Hospice.
She's arranged fashion extravaganzas, High Tea events, ladies only dinner and entertain-ment evenings, Zumba classes, parachute jumps, Mount Snowdon challenges as well as gathering thousands of toys to distribute to very sick children.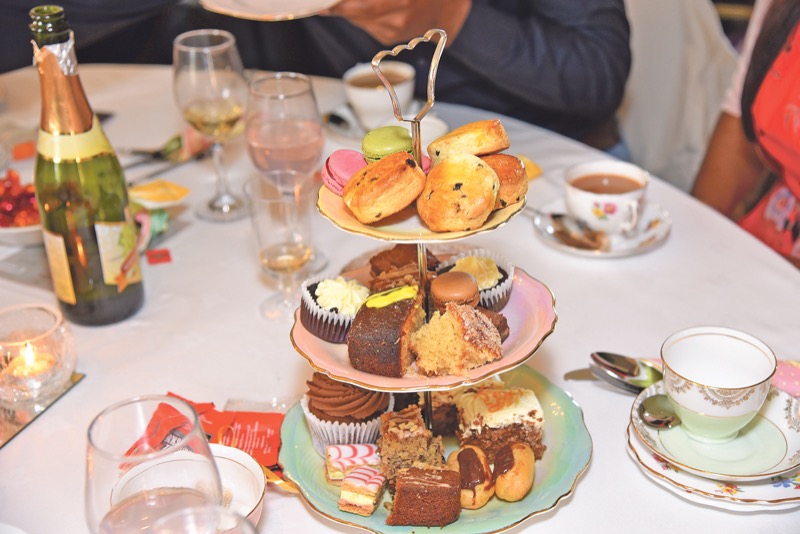 This year Give a Gift selected another beneficiary partner Candlelighters, who work with children dealing with cancer and provide support network for their families.
Candlelighters based at the Clarendon Wing in Leeds General Infirmary look after children with cancer and provide vital support to the families going through this traumatic time. A child suffering with cancer can spend up to 6 months receiving treatment and the help and support provided to the child and the family from Candlelighters is priceless.
Three months ago, Rifhat was admitted to Leeds General Infirmary with indigestion-like pains and chronic fatigue.
"At the time it was Ramadhan and I simply put my symptoms down to fasting," says Rifhat.
"I had a major Eid event at Aagrah to organise, and pushed myself to do it. It was only two days later that I was sent to hospital for a check-up and was told I'd been having a heart attack for a few days.
"I was in shock, as was my husband.
"An angiogram showed blockage in my right coronary artery, and so I was sent for heart surgery to have two stents inserted.
"I am back at work as I need to fulfil the obligation we made to Candlelighters.
"I believe what has saved me is the work we do to help the community and to help the children who have to face ill health every day and the communities who are disadvantaged.
"Without the help of some fantastic volunteers, my family, friends, they have taken some pressure away for me and I thank them from the bottom of my heart."
Over the past few months Give a Gift has been fundraising through events such as a ladies Zumbathon, and a Mount Snowdon challenge and to date have raised in excess of £14,000 towards their fundraising target.
The initiative has captured the hearts of the very young as well with the youngest fundraiser – Eisa Khan celebrating his 10th birthday by climbing UK's tallest outdoor climbing wall to raise over £1100 for the cause.
Rifhat adds: "It's a brilliant achievement and we really want to thank all our volunteers who have continued to support our efforts. Give a Gift was set up to try and encourage the Muslim community in particular to support local children's charities.
"As a community we are very generous but need to do more to help those closer to home – as they say 'Charity begins at home'. Our work at Give A Gift has really evolved and what is particularly heart warming is that other faith groups have come together to work as one."
The next Give a Gift event is the annual 'Vintage High Tea' this October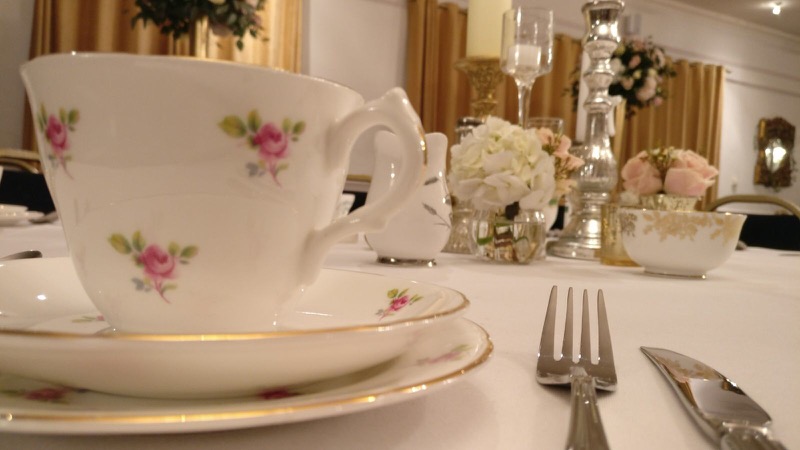 Why not treat your loved ones to a great afternoon out while helping a really worthwhile cause?
The Vintage High Tea event be will be held on Sunday 21st October 2018 between 1.30-5.30pm at the Leeds Golf Centre, LS17 9JW.
For more information, please contact Rifhat Malik on 07734 882 116.