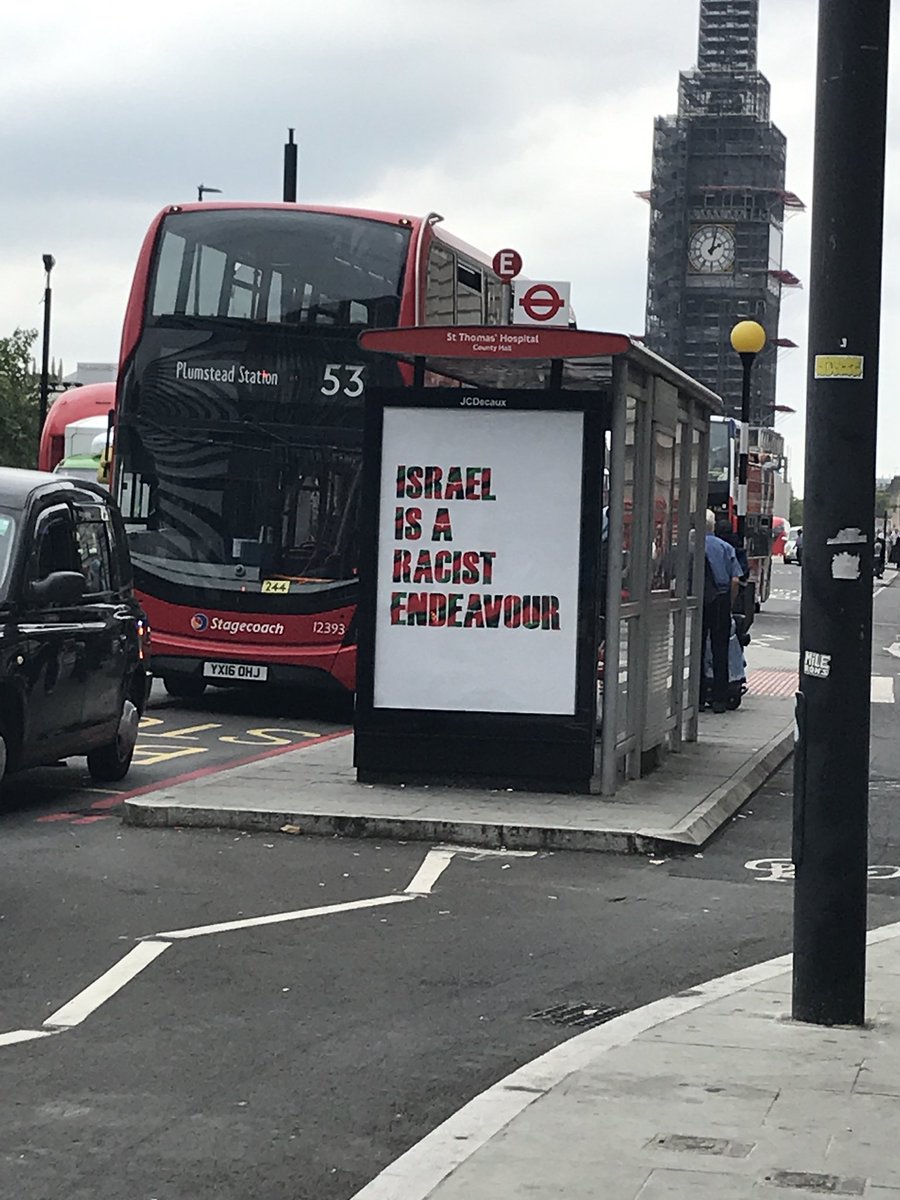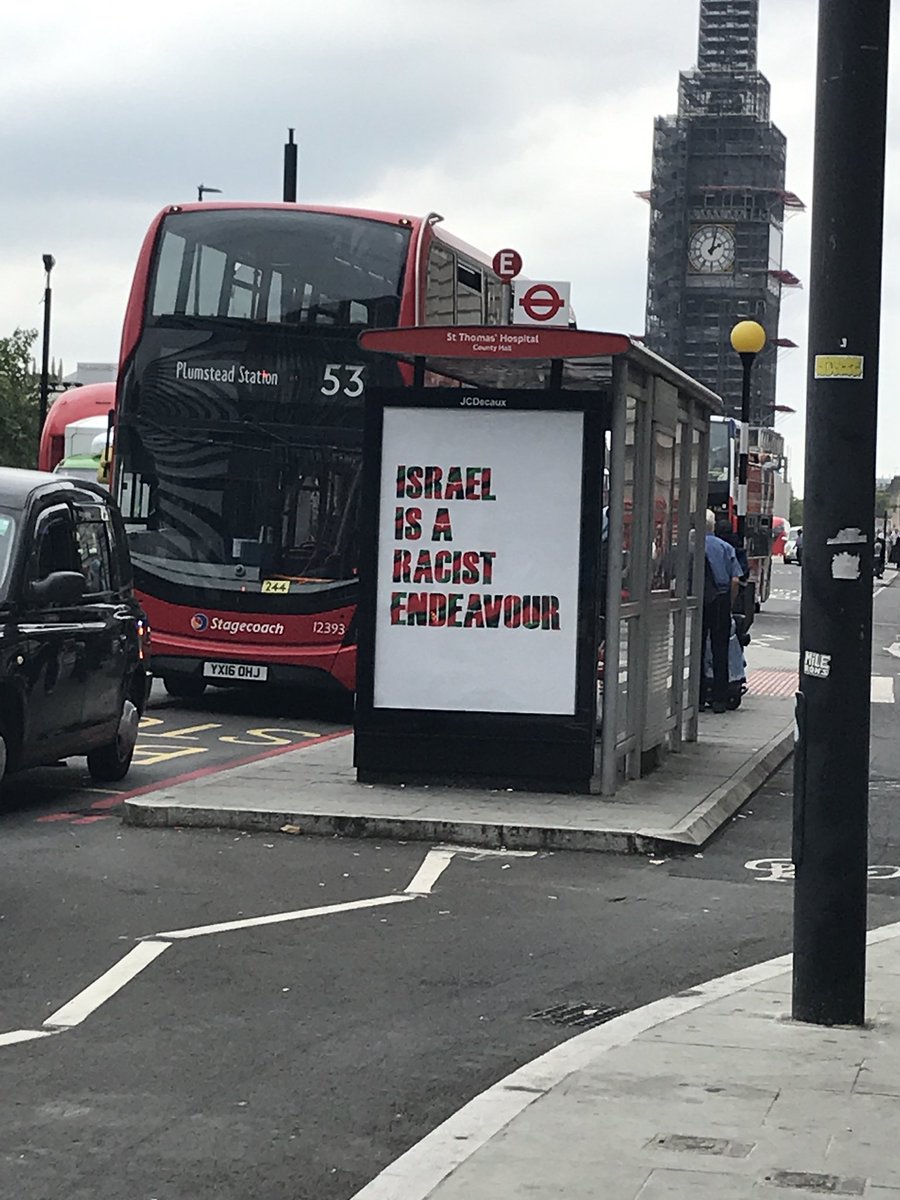 The posters deliberately mock one of the examples of contemporary anti-Semitism newly adopted by the Labour party (PICTURE CREDIT: Aine Lagan)Police are investigating after posters describing Israel as a "racist endeavour" sprung up at bus stops across the capital.
The posters are believed to have been installed in response to the Labour party's decision to finally accept the International Holocaust Remembrance Alliance's (IHRA) definition of anti-Semitism on 4th September.
The large signs have appeared in Westminster, Waterloo and Bloomsbury.
They have a plain white background behind the words: "Israel is a racist endeavour."
This design evidently mocks the IHRA definition, which states that "claiming the existence of a State of Israel is a racist endeavour" equates to anti-Semitism.
Transport for London (TfL) said the adverts were "absolutely not authorised" by themselves nor their advertising partner JCDecaux. TfL said they would be removed from the network "immediately".
The Met tweeted to say police in Lambeth were investigating reports of fly-posting and that "offensive material will be removed".
Many have describing them as "vile" and "terrifying". Others claim the adverts were a "hate crime".
A TfL spokesperson said: "It is fly posting and therefore an act of vandalism which we take extremely seriously. We have instructed our contractors to remove any of these posters found on our network immediately."