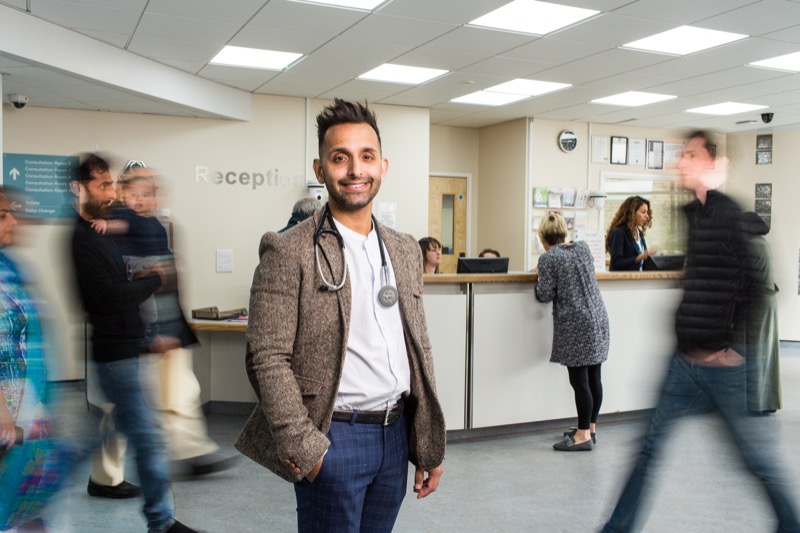 Facing patients with problems such as as gambling addiction, chicken pox, sore feet and self harm, one of Bradford's largest GP surgeries stars in a fascinating and observational 43-episode-long television documentary.

As Channel 5's landmark TV series 'GPs: Behind Closed Doors', has moved to the North of England for the first time to The Ridge Medical Practice in Great Horton – right into the heart of the Asian community.
This is the only show on British TV to be filmed inside a working General Practice, offering a disarmingly honest and often entertaining look at the stresses, strains and joys of working in, and using, the NHS in modern Britain.
The health care professionals and staff at The Ridge Medical Practice have a staggering 23,000 patients on their books and 14 GPs registered to work with the practice.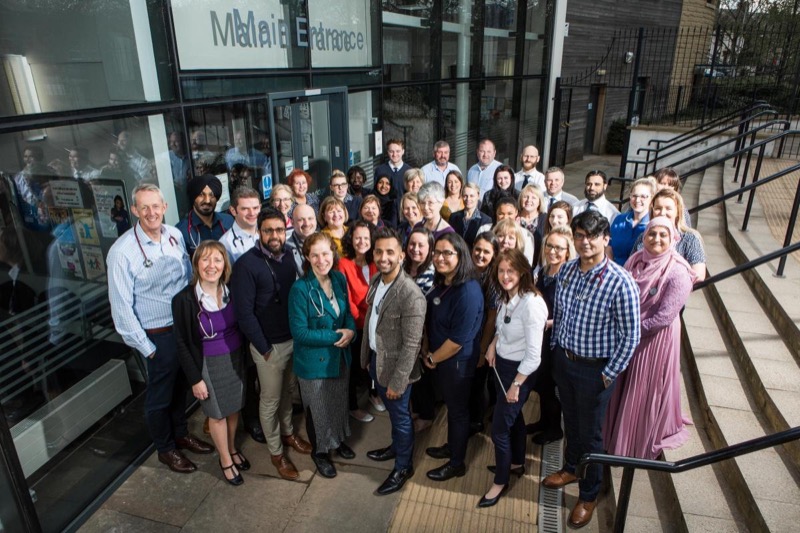 Bradford born and bred Dr Amir Khan has been with Ridge Medical for seven years and is a partner at the Practice. After studying Medicine at Liverpool Medical School, he retuned to his home city to work as a fully qualified GP.
"Growing up in a working class family, Bradford has afforded me every opportunity to further my education and allow me to break through the barriers that can stop working class children progressing," says Dr Khan speaking to the Asian Express.
"I also had a very supportive family and mum who would stop at nothing to make sure I had everything I needed."
For Dr Khan, working in Primary Care is both simultaneously challenging and rewarding.
"Working in inner city Bradford, there is a real mix of patients," he says.
"We have our South Asian patients, our Caucasians and an increasing number of Eastern Europeans.
"Although there can be an issue with language barriers and cultural expectations, all our staff work at our Practice because they love this mix of patient, and it really is a case of no two days are ever the same!"
But, with GP surgeries facing unprecedented pressures and receiving less than 10% of the total NHS budget whilst handling 90% of its workload, worrying questions rise on how long this vital community service will survive.
"As a Practice we do not get any more money for being in a socially deprived area," discloses Dr Khan.
"For assisting patients with language barriers or people from different cultures, where immunisations or cancer screening are not given the same importance – we are paid just the same as those who work in lovely middle class leafy suburban areas.
"It's a challenge, but one our staff relish and rise to, and this is evident on the show."
Being part of a TV series, the Practice feels it's a unique opportunity to show the positive work that goes on in primary care in Bradford.
"Bradford doesn't always get the best press and we are hoping this will go some way in changing that," he adds.
"We are really pleased to be part of 'GPs: Behind Closed Doors', it will shine a light on Bradford and the positive way we come together as a people to help one another when we are at our most vulnerable.
"The production company have been so supportive and listened to our concerns and worked with us to make this the best, most honest and disarmingly open look at how a GP surgery works and how everyone has a role to play in keeping the NHS going."
You can catch GPs: Behind Closed Doors On Channel 5 every Wednesdays at 8pm. The series began on Wednesday 29th August, visit www.my5.tv to watch previous episodes.