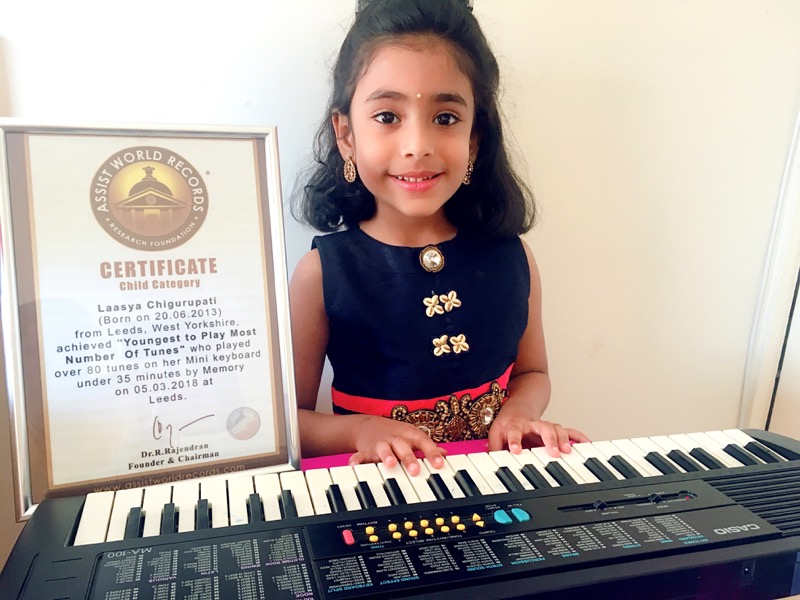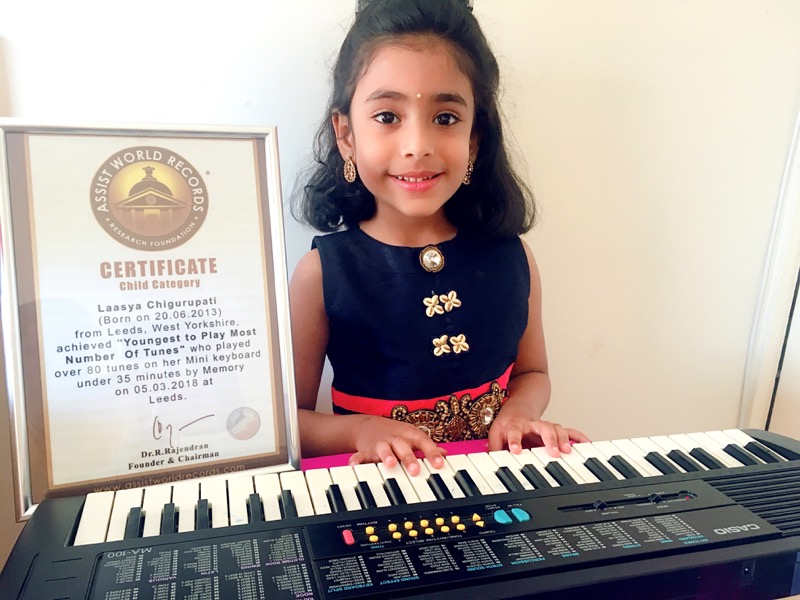 So you might not think playing the xylophone is a big deal – after all – it's a kindergarten instrument. It's something you just tap a little aimlessly with your toddler for some sweet-sounding chimes and perhaps may even have a go at playing a couple of tunes hit and miss, right? Wrong.
Try succeeding playing (off by heart that is) 83 songs by memory – oh, and you've got to go back in time when you were only four-years-old.
Well, we've found a four-year-old who can do just that and much more besides!
Record-breaking Laasya Chigurupati wowed readers in 2017 when we first broke the story of her musical genius of playing numerous tunes by memory on her xylophone.
At the time, aged just three-years-old, gifted Laasya dazzled world record adjudicators for the first time when she played 52 songs in 25 minutes – and all by memory. This earned her a much-deserved position in the world of record-holders with Asset World Records, and she holds the title as the youngest to play the most number of tunes by memory on her xylophone.
Fast forward to now and little Laasya has extended her talent to learning how to play the piano, not only that, she now plays on both on the xylophone and piano to perfection.
Armed with her mini keyboard (piano), she's played a whopping 83 songs by memory, making making her the youngest to hold two world records by the mastering the art of successfully playing tunes on two different instruments.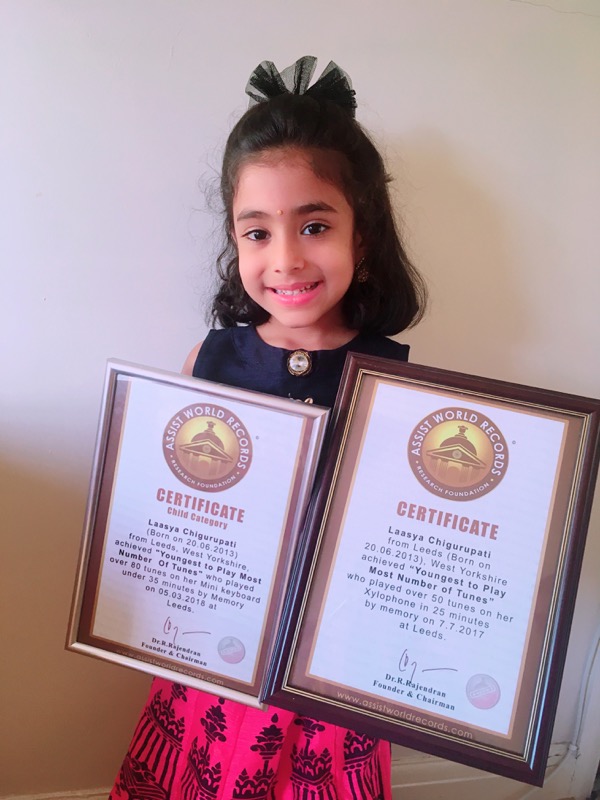 At the ripe age of two, Laasya's capacity to grasp information was noticed when her parents Jithender and Aparna realised she had the ability to soak up and recite Sanskirt poetry.
Laasya's amazed parents, cautious of not over-bearing their toddler, began introducing music, poetry and toddler toys, which included a xylophone.
Aparna says Laasya would listen intently to nursery rhymes and then mimic them on the xylophone – almost to perfection. "She just had this incredible ability to soak everything up.
"We were so careful not to over burden our tiny little girl, but she seemed happier and happier every time she learnt something new."
By the age of three, Laasya's talent was featured in Asian Express newspaper, following which she's been termed across numerous newspapers and online media as a "mini maestro", "musical princess", "musical maestro" and "child prodigy".
And that's not all.
Along with being selected for the top 150 world records exhibition organised by World Records Biennale Foundation, Laasya's talent and achievements have been recognised by the prestigious Delta Academies Trust who have given her a scholarship to develop her musical genius.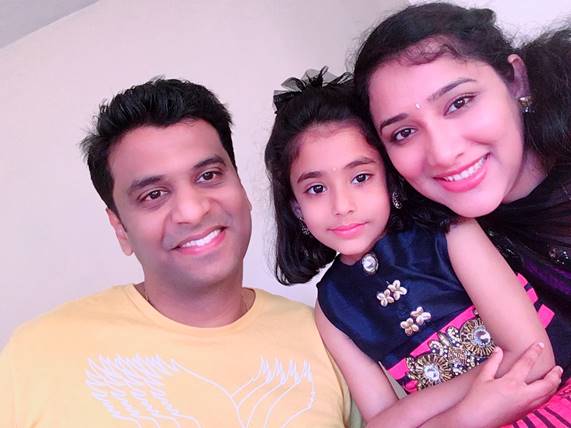 Jithendar and Aparna commented: "Seeing Our daughter happy is one of the best things in our life. No matter how old she is, she will still be our baby girl.
"We are so proud of her achievements at her tender age.We take immense pride when we are called as 'Laasya's Parents'.
"We will always be there to support you for eternity our lovely angel Laasya."
… and so do we at Asian Express. Good luck Laasya!