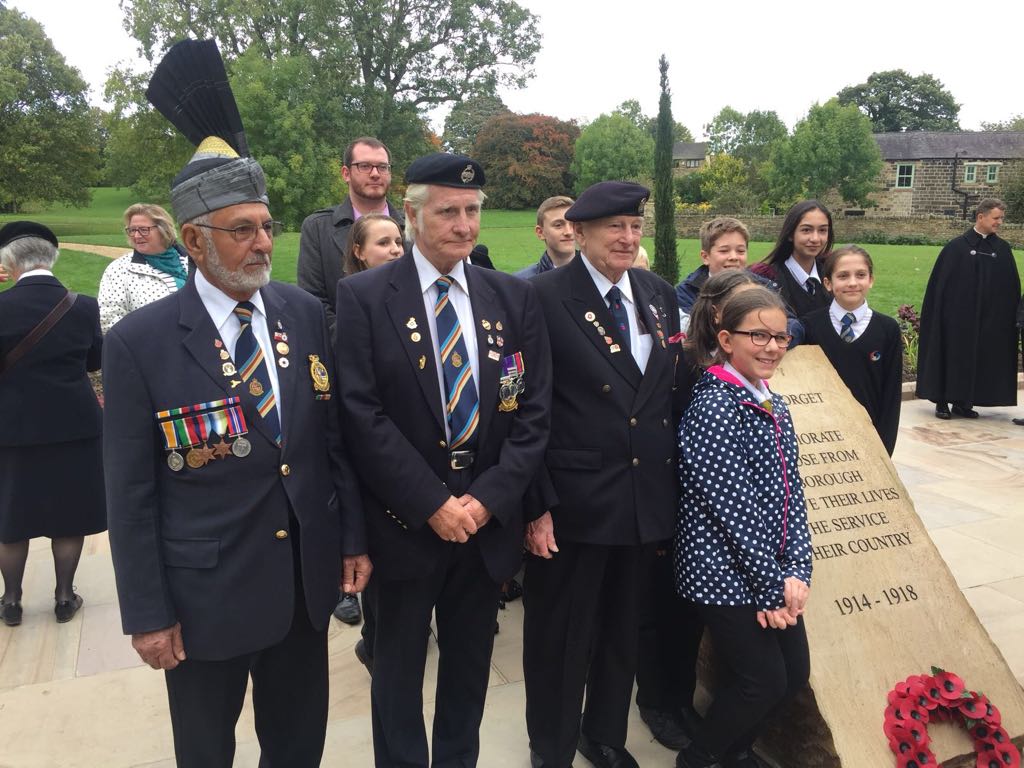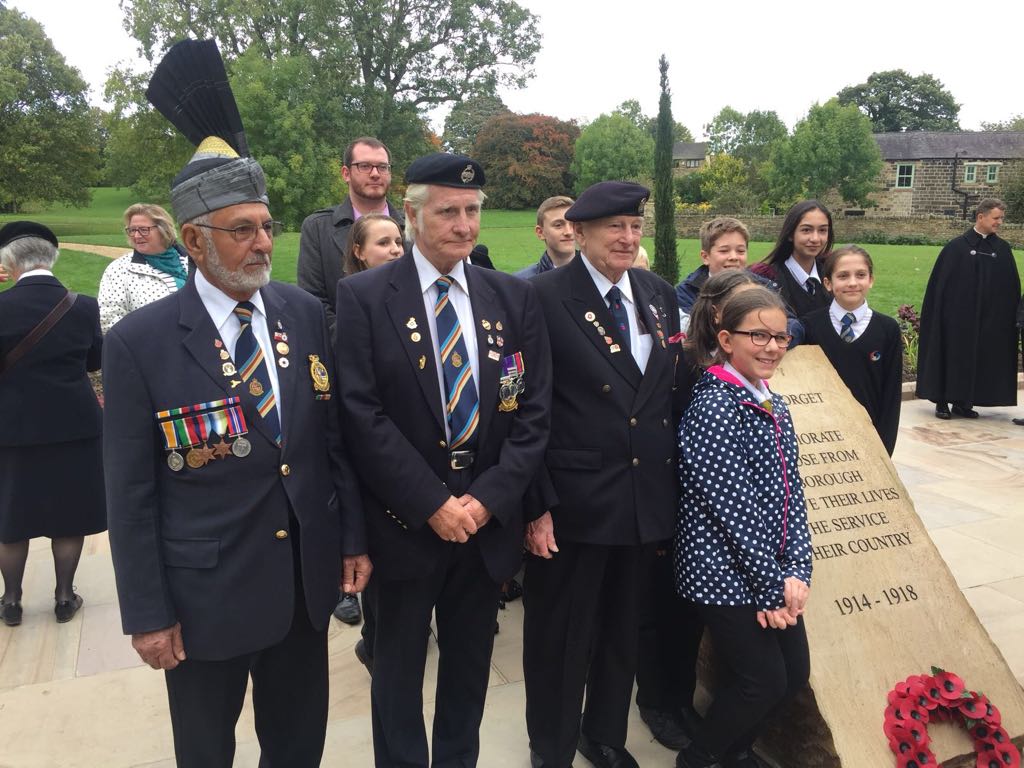 The Mayor of Leeds Councilor Jane Dowson was in attendance at a memorial celebration event in Yeadon where she unveiled a new military memorial plaque.
The plaque which is to commemorate all those who gave their lives in service to their country from Aireborough in the first world war.
The event in Yeadon was celebrated by both young and old as pupils from local primary schools were invited to the peaceful occasion to pay their respects to those who fought for them in the first World War.
They were joined by veterans of the British Legion who also were invited to the celebration and these veterans included Bawa Saddique, demonstrating the cultural diversity which was in evidence which many seem to have forgotten.
The occasion was enjoyed by all in what was a harmonious respectful event where veterans educated the youngsters on their experiences and stories from their travels and time in combat for their country.