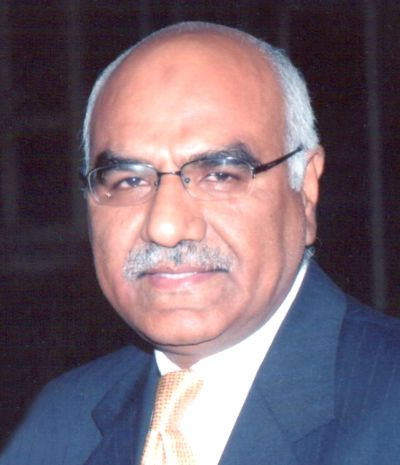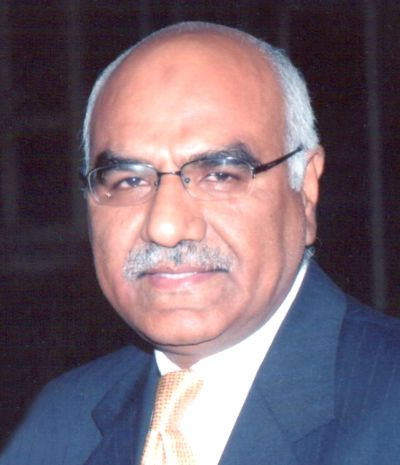 The man behind a pioneering microfinance scheme that has transformed the fight against poverty in Pakistan is visiting Bradford on Saturday (10 June).
Dr Muhammad Amjad Saqib is the executive director of Akhuwat, the country's first free microfinance programme. He is speaking at an event hosted by Bradford-based charity QED Foundation, where he will explain how his social enterprise has taken a new approach to offering development loans to help people build their own successful enterprises.
'We don't do business with the poor,' says Dr Saqib. 'We give them the opportunity to realise their potential and be self-reliant and able to earn their own livelihoods.'
Akhuwat differs from other microfinance initiatives because its loans are interest-free and delivered through a network of mosques and churches, which extends its reach into communities, keeps costs down and reinforces its message of mutual moral obligation. Staff are encouraged to volunteer and, in turn, many borrowers choose to become donors once their business is generating profits.
Akhuwat also asks the people it helps to follow a social agenda that includes community service, protecting and improving the environment, promoting girls' education and demonstrating high ethical values.
'We are delighted that Dr Saqib wishes to share his experiences with us,' says QED Foundation chief executive Dr Mohammed Ali OBE. 'This is an excellent opportunity to hear about innovative ways of lifting people out of poverty that should inspire all of us who work in deprived communities – both in Pakistan and the UK.'
Although more than 90% of Akhuwat's loans are to family enterprises, it also lends money to meet other costs such as education, healthcare, housing and marriage. It has launched a number of other initiatives including an institute of research, science and technology, 100 schools, a business incubation centre, health services, clothing banks and support to transgender people.
Dr Saqib will also be speaking of his experiences in Birmingham and at Oxford and Cambridge universities. As well as being a founding member of Akhuwat, he is a consultant to the World Bank, the International Labour Organisation, UNICEF and the Asian Development Bank. Cont…
Anyone interested in attending the Bradford event from 2-4pm at the QED Foundation offices in Quest House, 38 Vicar Lane, should contact Dr Mohammed Ali OBE on 0300 500 1000 or email m.ali@qed-uk.org
For more information contact Dr Mohammed Ali OBE on 0300 500 1000 or 07812 010918, email m.ali@qed-uk.org or visit www.qed-uk.org