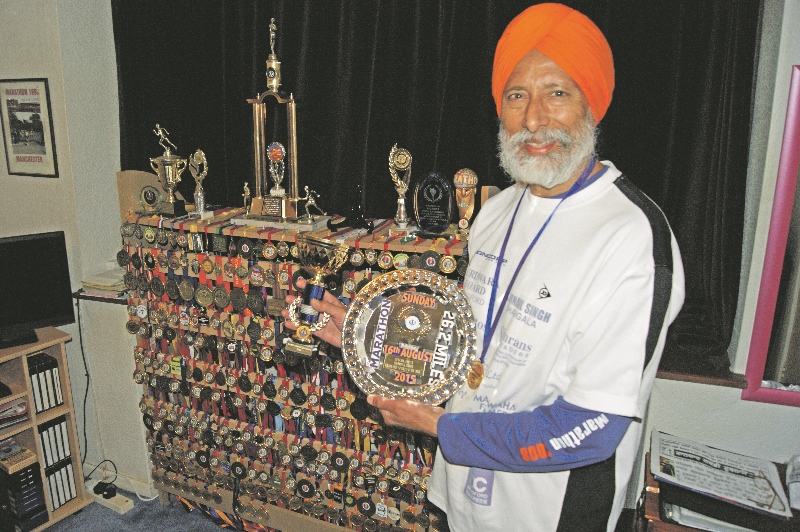 Marathon man returns from injury to tackle 26-mile runs
Joginder Singh has been running marathons all his life, collecting over 300 medals which are proudly displayed on his custom built cabinet in his Bradford home.
However, earlier this year, the 63-year-old suffered ankle ligament damage and was forced to wear a cast for three months, forcing him off work and more importantly, off the roads.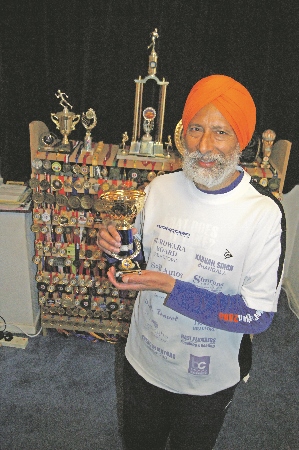 Determined to recover and get back to his action-packed calendar, Joginder made his marathon return last month as he completed a 26-mile challenge in Leeds  and has already gone on to complete two more.
Describing his time on the sidelines as 'difficult' he says it is great to be back running.
"I put on one stone in weight after twisting my ankle," he said. "It was a difficult time.
"I am always on my feet, at work and running so I was very bored sat at home. When I was able to get back running it felt very good.
"I just want to keep doing it now. My foot is fine and I am happy again."
As well as being a committed runner, Joginder also works as the Vice-President of Bradford's Guru Nanak Sikh Temple, and has a part-time role at Bradford University Sports Centre.
Last weekend, he completed his latest 26 mile challenge, running from his home to Huddersfield, where he enjoyed a day at a Sikh Mela, before – of course – running back.
He will take on his next marathon in India later this month before flying out to the States in October to tackle the New York Marathon for an incredible ninth time.
"I love New York," he said. "Next year will be my tenth time doing the marathon there which will be very special.
"This year I will be going for five days once I have finished my run in India."
To date, Joginder has 306 medals to his name and shows no signs of stopping any time soon.