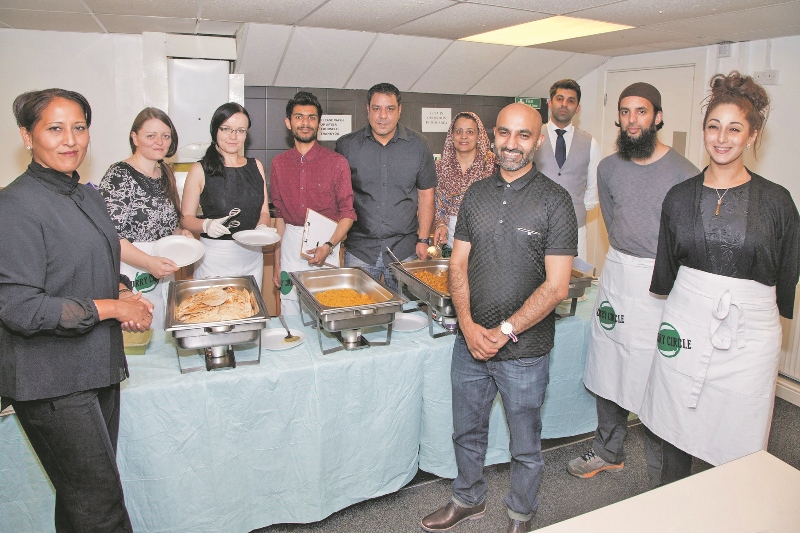 Charity expands outreach to help feed society's most vulnerable
A successful charity project in Bradford, which provides two-course meals to the city's most vulnerable every week, has expanded its operations in a bid to help even more communities.
The Curry Circle, which initially launched in December 2013, launched its latest site in Keighley on Monday 24th August.
Having already served up over 10,000 meals in the city centre, the latest site will broaden the outreach of the project and continues to build on the strong partnership work with the Muslim Women's Council.
Running every Monday, the Keighley Curry Circle was planned over a number of months and for the group's manager, Adam Raja, it is 'great' to finally open.
He said: "Keighley is one of the areas that we have been looking at expanding into for some time. It features high on the indices of multiple deprivation and we think our service will be an invaluable addition to the services provided to homeless and vulnerable people who would otherwise go without a hot meal.
"We're forging partnerships with other Keighley-based support services, and will be delighted to hear from organisations that can help people get back on their feet."
As well as providing hot meals, the Curry Circle has expanded its support and now includes free medical treatment and a free hairdressing service.
Bana Gora, CEO of the Muslim Women's Council, added: "Over two years ago we observed people from different backgrounds looking through dustbins for food – this isn't about religion, it's about basic humanity. Why are people looking for food in bins in the 21st Century? It's simply not acceptable.
"We've seen the Bradford Curry Circle service users increase from 25 to an average of 100 attending per week. There is a massive problem here – we've got rising and worrying levels of food poverty.  
"Policies need to be challenged; they are not helping those that are in need the most."
The Keighley Curry Circle runs at Keighley Association Women and Children's Centre every Monday evening from 7pm.