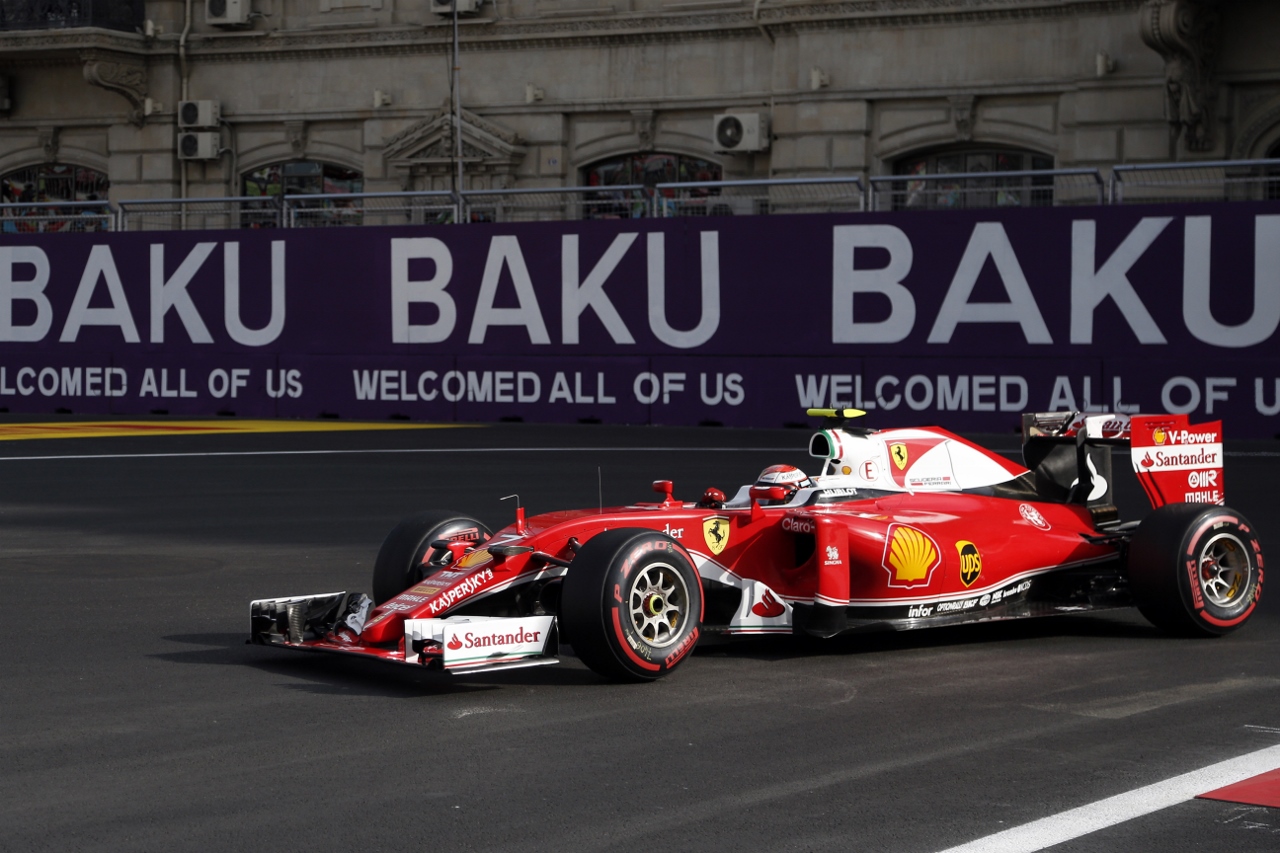 Early bird tickets to third race weekend in Baku offer 20% discounts for F1 fans
Baku City Circuit (BCC) has just released tickets for the 2018 Formula 1 Azerbaijan Grand Prix on Monday 6th November.
The third successive Formula 1 race to be staged on the streets of Azerbaijan's capital city is taking place on the weekend of April 27th – 29th 2018, the first time the race will be staged in Baku at this time of year.
BCC is offering fans a limited supply of special 'early bird' discounts of 20% on the cost of all four-day tickets. This exciting offer will be available until December 31st 2017, after which the cost of tickets will revert back to their original price.
A four-day ticket includes grandstand access to not only the three days of racing as well as all accompanying entertainment offerings but also to a special Public Pit Lane Walk on Thursday 26th April.
This unique experience was hugely popular last year and saw thousands of fans enter the sport's inner sanctum where they witnessed the teams' engineers and mechanics applying the finishing touches to the cars in their respective garages ahead of what turned out to be one of the most dramatic F1 races in recent memory.
The 2017 F1 race weekend in Baku was widely recognised as the most exciting and unpredictable race of the season so far, with the two title contenders, Lewis Hamilton and Sebastian Vettel, literally clashing on track in one of the most memorable incidents in the sport's history. Ultimately, the race ended with Red Bull's Daniel Ricciardo unexpectedly securing the win ahead of Mercedes' Valtteri Bottas and the youngest rookie to ever secure a spot on the podium, Williams' 18-year-old Lance Stroll. It was truly an unforgettable race set against the backdrop of Azerbaijan's stunning capital on one the most challenging circuits on the F1 calendar.
In addition to the discounted four-day ticket offering, special 'Junior' tickets for children aged 2-16 are now also available for families travelling to the event together.
Daily Roaming Tickets are also on offer to those preferring to watch the action from different locations on the track on various standing areas and podiums.
For more information on how to purchase tickets and plan your stay in Baku for the 2018 Formula 1 Azerbaijan Grand Prix please visit: www.bakucitycircuit.com