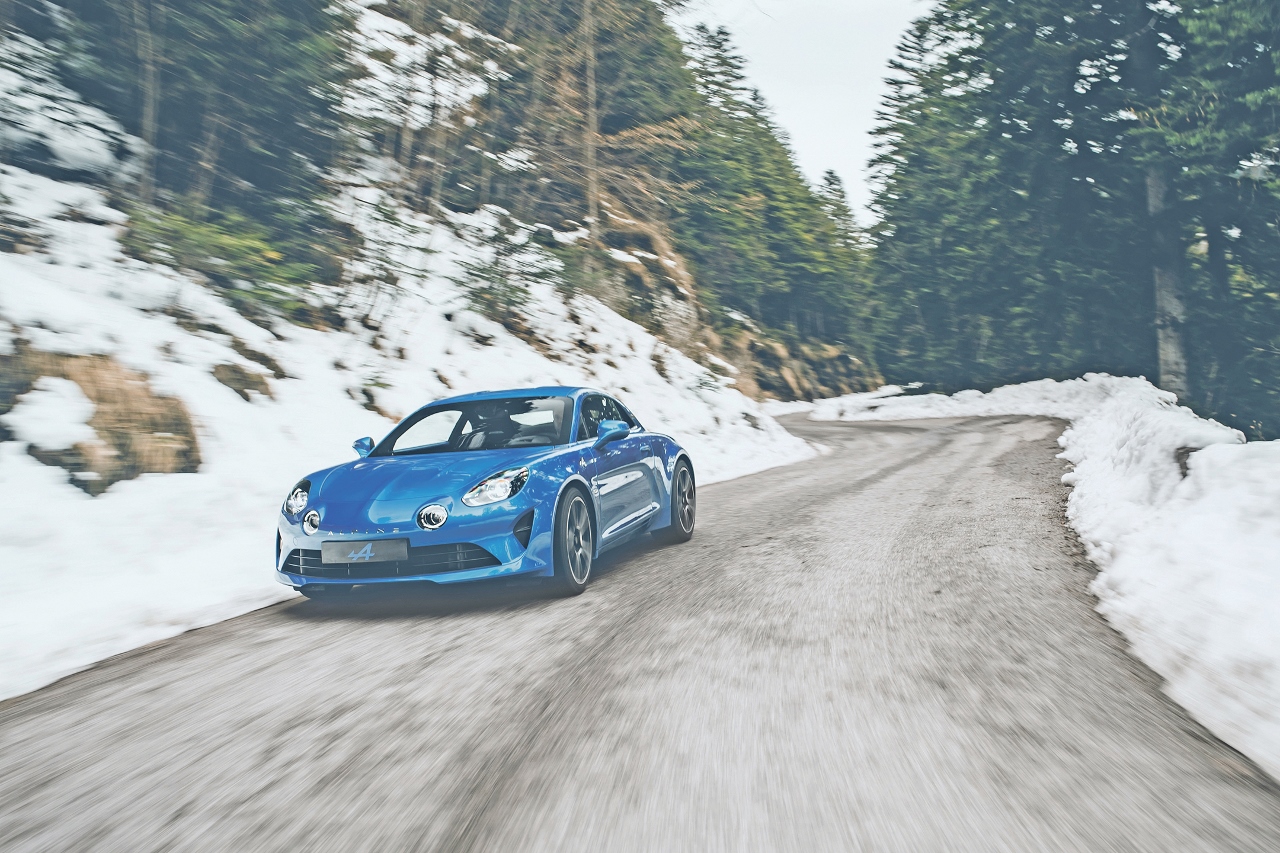 The all-new Alpine A110 Première Edition will be shown at this year's eagerly anticipated luxury automotive event, Salon Privé, from 31st August to 2nd September.
Visitors to Salon Privé will be among the very first in the UK to get an exclusive glimpse of the new Alpine A110 in Première Edition specification before going on sale in the UK next year.
Combining the timeless Alpine principles of compact size, light weight and agility, this mid-engined two-seater sports coupe is true to the spirit of its predecessors, and in particular an A110 'Berlinette', one of the last to leave the Dieppe factory, which will be on display alongside.
Officially launched earlier in 2017 and promising driving pleasure, the aluminium-bodied, ultra-lightweight 1080kg (excluding options) A110 benefits from optimal weight distribution (44% front/ 56% rear) and, due to its compact size and low centre of gravity, makes it very agile.
The Alpine's mass is also concentrated around the centre of the car, with the fuel tank behind the front axle and the engine in front of the rear axle, enabling the driver to feel at one with the car. Powered by a 1.8-litre four-cylinder turbocharged engine, which boasts 252bhp, the A110's enviable power-to-weight ratio is an impressive 233bhp:tonne. Accelerating from 0-62mph in 4.5 seconds is aided in part by the seven-speed wet-clutch DCT gearbox which also helps the car to reach a limited 155mph top speed.
"The A110 is one of the most important sports cars this year and it's really exciting to have it at Salon Privé before official deliveries," said Salon Privé co-founder David Bagley. "This car builds on Apline's rich heritage, which I'm also pleased to announce will be showcased at this year's event with the original A110, and I'm sure will be a game-changer in its class when it's officially released next year."