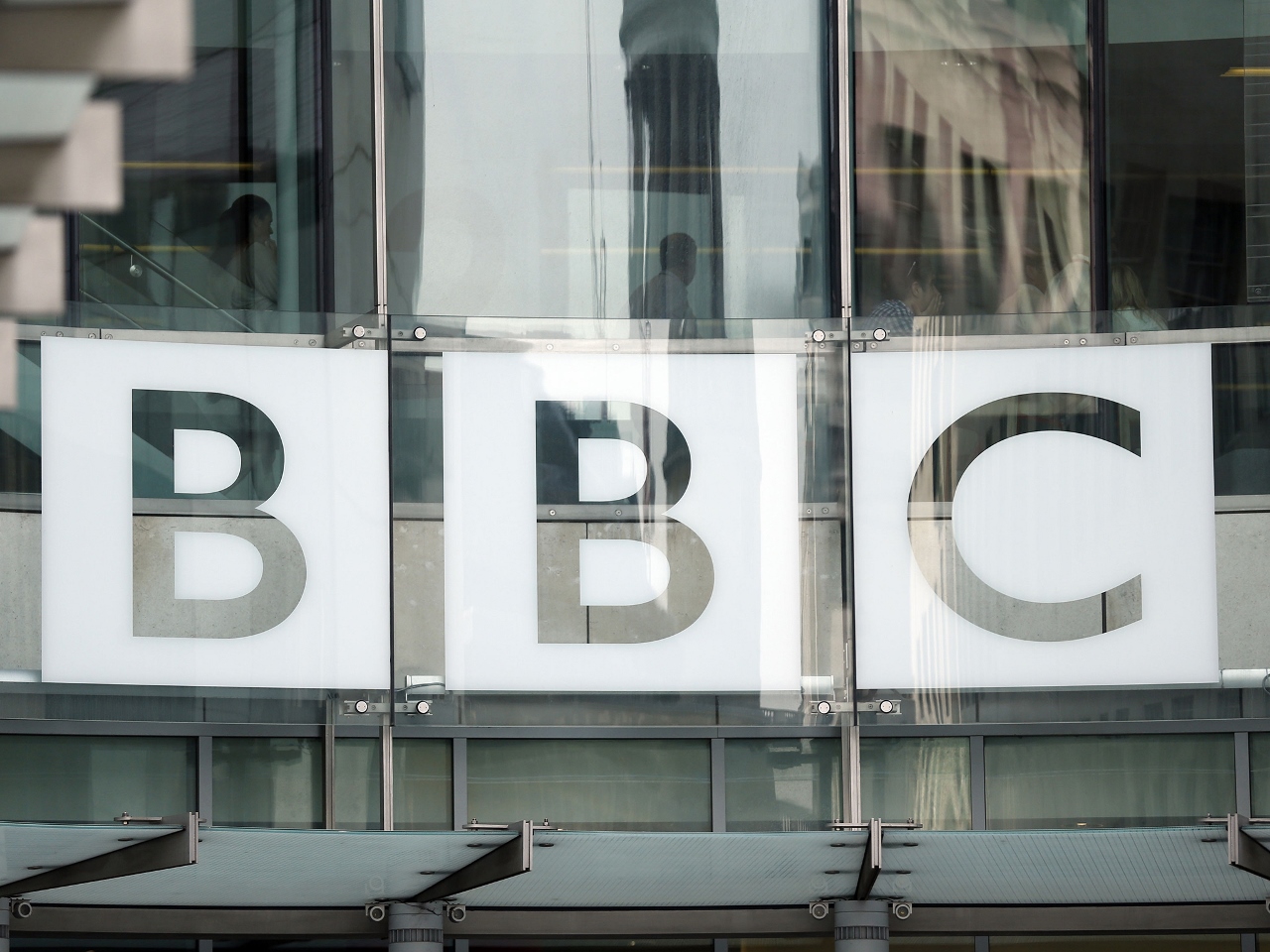 The BBC is facing calls for equal pay for women after published figures suggested a gender disparity in salaries paid to its top talent.
The corporation's first ever list of its stars' salaries has revealed that its top earning male personality was paid at least four times as much as its highest-paid female.
The annual report shows that Radio 2 DJ Chris Evans earned more than £2,200 000 million while Strictly Come Dancing co-host Claudia Winkleman, the highest female earner, is ranked in the pay bracket of £450,000-£499,999.
Prime Minister Theresa May said the BBC needed to look at the issue of gender pay disparities.
Liberal Democrat deputy leader and former equalities minister Jo Swinson said the figures should act as a "really strong wake-up call".
Meanwhile, one legal expert predicted that the BBC could be hit with a wave of equal pay claims from female stars.
Of the 96 names on the list of talent earning over £150,000, only 34 are female.
The One Show presenter Alex Jones was the only other woman to make the top ten, with a salary of between £400,000-£449,999.
The tax payer-funded BBC was compelled by the government to publish the salaries of on-air talent, which had previously been secret.
Match of The Day presenter Gary Lineker was the second highest paid on £1.75m.
Half of all the women named on the list are in the £150,000-£199,999 band. A total of 17 women appear in this band, along with 22 men.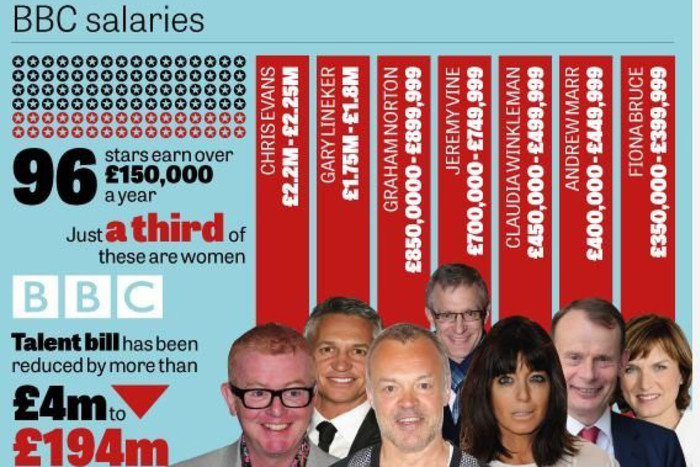 Prime Minister Theresa May voiced her opinion on LBC as she criticised the BBC for paying women less than men for doing the same job and insisted the organisation must continue publishing its top salaries to prove it is tackling the problem.
Mrs May told the radio station it was important the BBC "looks at the whole question of how they pay women and how they pay men for doing the same job".
Ms Swinson said the gender pay gap needed to be eliminated "as quickly possible".
"Making gender pay gap data transparent is vital to pierce the bubble of complacency in organisations," she said.
"That is why I was so determined in 2015 to win the fight in government to introduce mandatory gender pay gap reporting.
"That means that not only do we know the picture in the BBC, soon we will be able to see how other media organisations compare."
But Paula Chan, an employment lawyer at Slater and Gordon, said high-profile female stars would be examining the figures closely.
"These figures expose what appears to be a deeply troubling disparity in pay between men and women at one of the UK's most prominent publicly funded institutions, suggesting the pay gap within the BBC may be more significant than feared," she said.
"We anticipate a number of high-profile female employees will now be examining the figures and demanding an explanation as to why they are being paid less than their male colleagues. If the justification isn't satisfactory, equal pay claims may be taken which would not only be costly but incredibly damaging to the standing and reputation of the BBC."