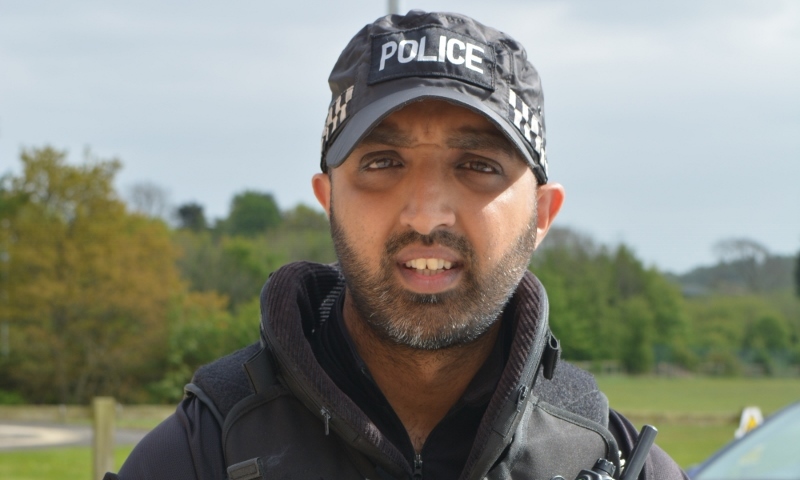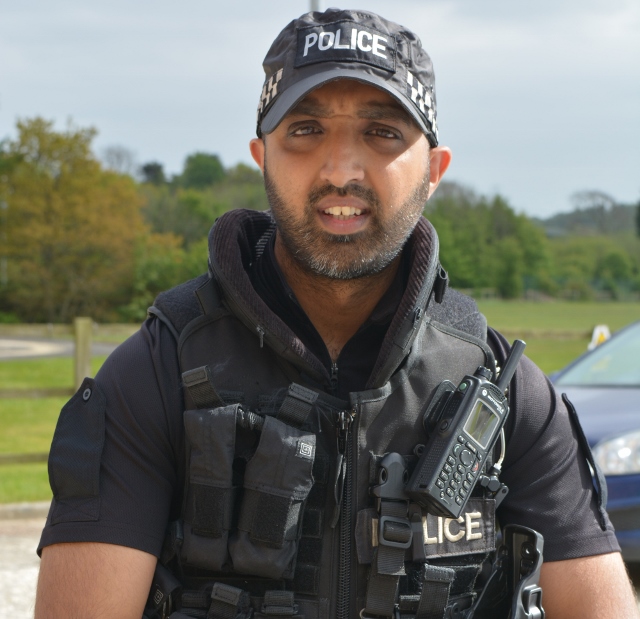 He's not monkeying around
After leaving school with minimum qualifications and starting work as a production operative in a local banana factory, Amjad Ditta knew there just had to be more to life than 'monkeying around'.
Coming from a traditional Pakistani family who settled in Yorkshire in the 1960s, Amjad being the youngest of seven children knew that despite not being academically inclined, he was great at socialising. He desperately wanted to do something different with his life.
Amjad, like many youngsters, was interested in watching adrenaline-filled police shows with their powerful cars, high-speed car chases, weapons and was intrigued in how they dealt with major crimes.
So, at 19, he decided he'd had enough of packing bananas and working shifts at a local takeaway and joined the Police as a Community Support Officer (PCSO) based in Kirklees.
Amjad recollects how 'out of the norm' it was for people to see a 'brown bobby' on the streets.
"The first day I went on patrol in uniform I couldn't stop shaking with the nerves as everyone would slow down in their car to have a look at me. It felt like I had two heads or something," he laughingly remembers.
"Over the years I've had the name calling of "coconut", "snitch" etc., but ultimately I have to remain focused on the task which is to make the areas of West Yorkshire a safer and feel safer.
"I generally get positive comments from all members of the communities there will always be those that will judge you on what you're wearing rather than your principles and values."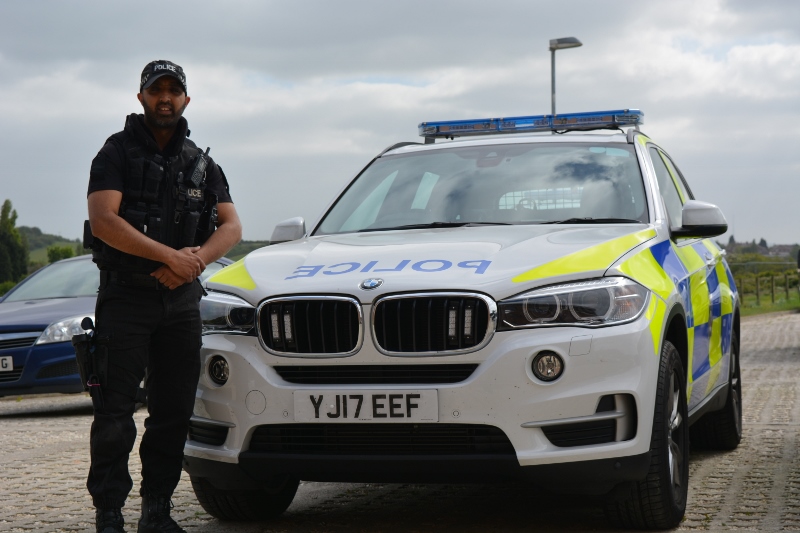 Getting stuck into the job, Amjad next took up a role as a warranted Police Officer in the Halifax district and served there for three years. It was here, he says, he learnt his trade while working with a range of different communities and individuals.
What quickly became apparent to him was that the skill of communication was irreplaceable and that was something that he was naturally good at and now wanted to progress with his career.
Today, the determined bobby stands as one of Britain's first fully authorised Asian Police Firearms Officer, having been operational for the past seven years.
The role is exceptionally physically challenging as well as demanding as every ten weeks there's a rigorous test in pace ensuring that officers are up to the force's high standards.
"So, my role as a Police Firearms Officer entails 24/7 365-days a year firearms cover, split into shift work.
"I get deployed to a number of incidents ranging from shootings to knife crime and also assisting districts with tasking high-crime areas and attending day-to-day jobs where we can.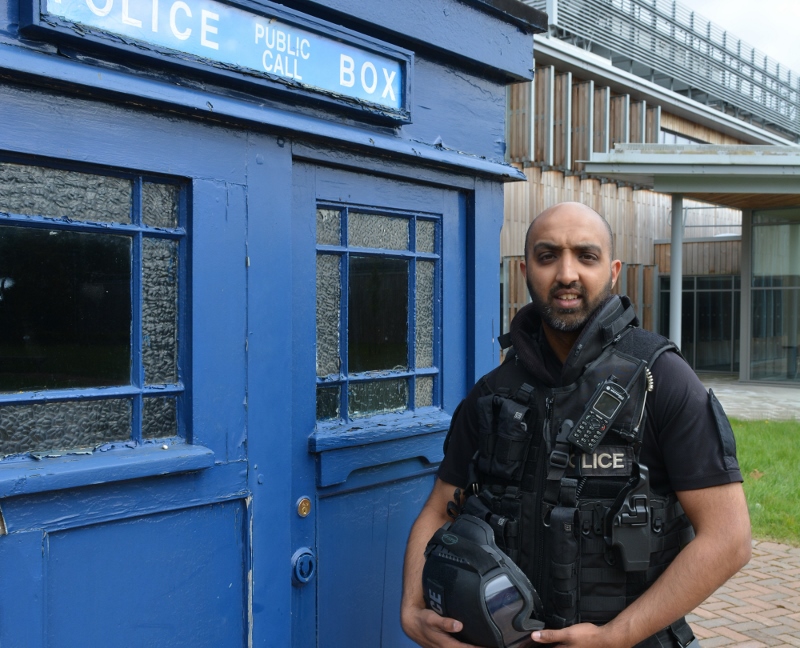 "We are trained to effect entry into houses as well and also to a Tac Med standard of first aid in trauma to deal with serious injuries.
"It's a very challenging role as you need to pass the fitness, shooting qualifications, tactics and other skills every ten weeks to be competent and stay in the role.
"There are incidents which you see that effect you in different ways, but my mechanisms are quite simple – religion and family support see me through the most difficult of times."
But sometimes the action and drama when dealing with a crime can be very dangerous and trying.
"I have been involved in a number of incidents, one in particular when a police officer was shot.
"This was a very challenging time, but this is what we train for and practice to make sure that we are prepared when required," he says calmly.
As well as carrying out his policing duties, Amjad is also an official Positive Action Coordinator, which involves recruitment, retention and promotion of the underrepresented groups within communities ranging from Asians to single parents to people with disabilities.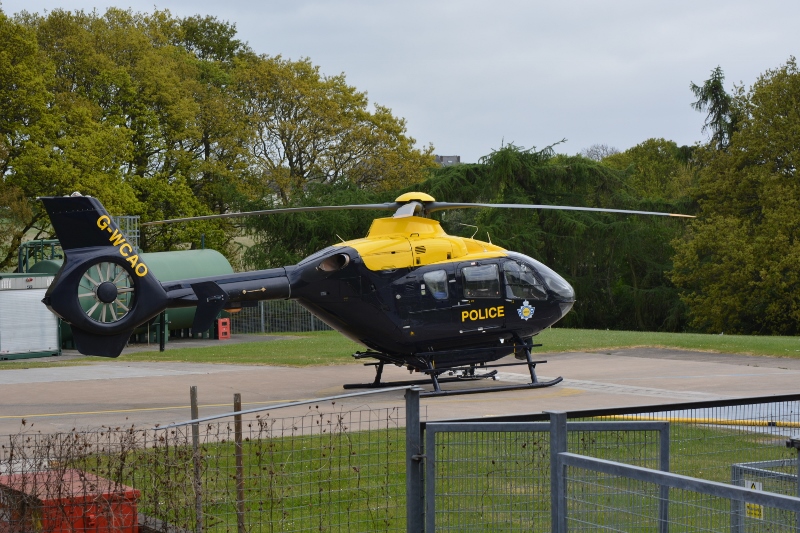 "In five years time I see myself looking forward to seeing the force not only look different but representative of all communities, which in return will transpire into a greater service we deliver to the public.
"The key is to stay true to your identity and remember never to bite the hand that fed you.
"You must stay humble because the higher on the ladder you go, the bigger the fall. That was a lesson my parents always disciplined me with, and it still stays with me until this day."
Amjad states that his commitment to the job is a priority and his passion is fuelled by knowing he's making a difference.
"One comment that sticks with me is when someone said 'you were a failure at school, and when I saw you at the banana factory I would never have thought in a million years you would be protecting us' – to which I replied that it was the prayers of my parents that had got me where I am today."
"Thankfully I've been blessed with a lot of family support and also that from my work colleagues.
"I've worked around in different departments and been given the acceptance that everyone deserves no matter what colour or religion they are.
"I see all my peers as role models and mentors, as they all bring something unique in the way they handle situations.
"Superintendent Oz Khan, has been a big help in being there for me both on and off duty.
"My message to young people is very simple… nobody ever moved forward standing still.
"This is the perfect opportunity to come and be part of a great team and earn a respectful, honest halal living. Just remember if I can do then so can you – there is no excuse."