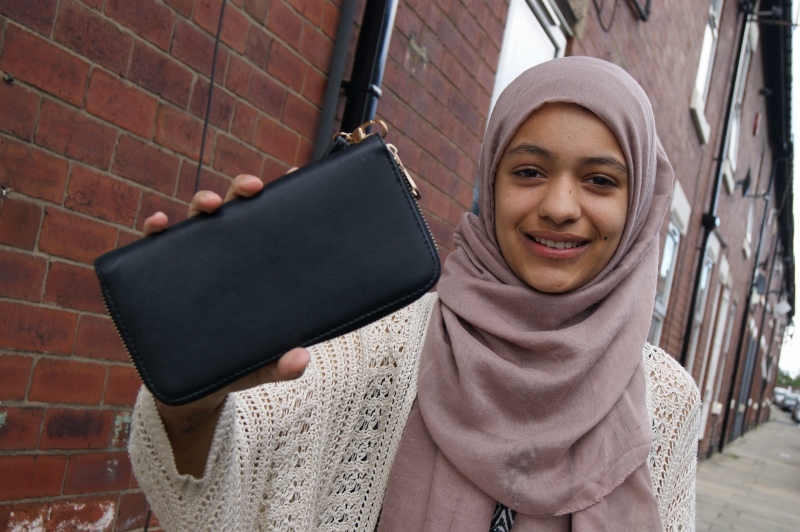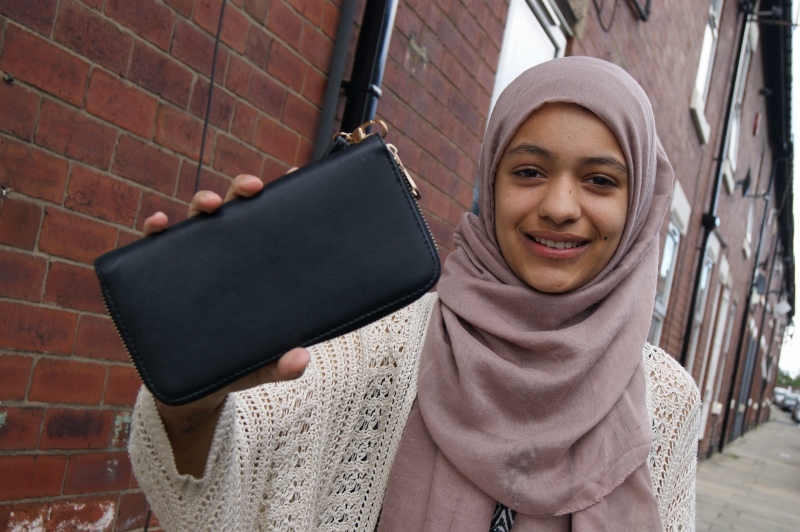 The mother of a Leeds schoolgirl, who handed in a wallet full of cash and credit cards to the police last week, says there are good teenagers out there despite negative media portrayals.
Ammara Khan, 12, was walking back from her grandma's house with her aunty when she spotted a purse on the ground.
Many people would bag the money and toss the wallet back to the ground… but not Ammara.
"We picked it up and we found £75 in cash inside," the Grammar School at Leeds student said.

"There was also a driver's license and some credit cards inside. There was a phone number inside the purse but when we tried ringing it, no-one answered."
Undeterred, Ammara went straight back home to tell her mother what had happened.
Ammara's mother, Aisha, said: "She woke me up and was determined to return the purse to its rightful owner. So we went to the police station and PC Steve said he would try and find the person on the system."
West Yorkshire Police commended Ammara and said that the family were right not to venture over to a stranger's house, stating that it was much safer to hand in lost items at the station.
Aisha said: "I am so proud of my daughter. There are good teenagers out there. She made a choice to hand it in and she was so worried about the lady because it was a young woman's driving license.

"Ammara has always been more mature than her years but she really has gone above and beyond this time.

"As a treat, I've painted and decorated her room so that she has somewhere nice to study."
If you were the woman who lost her wallet near Lincoln Green last week and would like to get in touch to thank Ammara, please email info@test.test