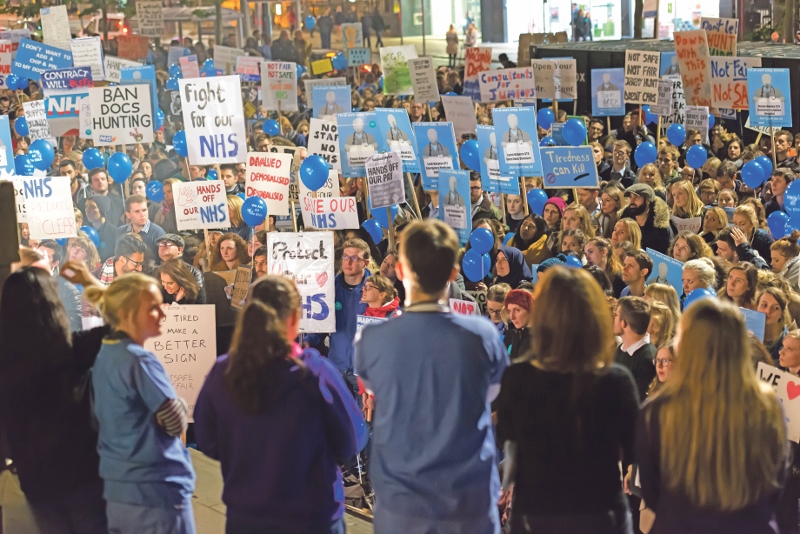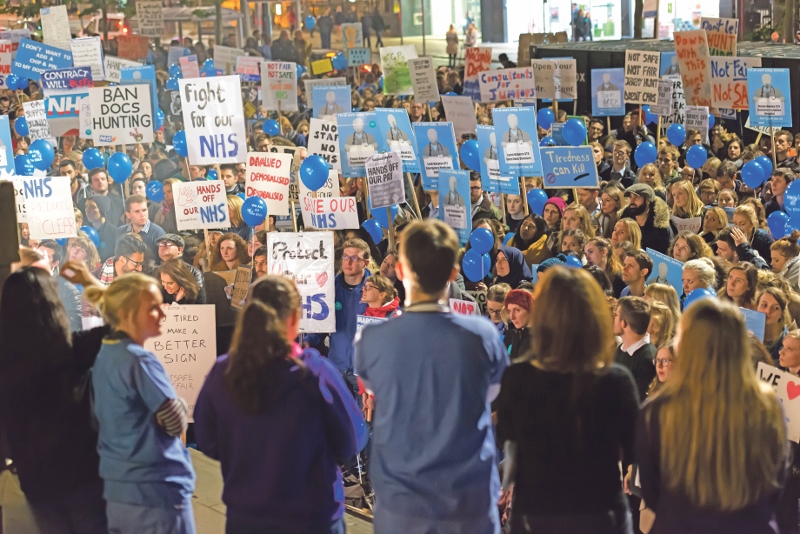 Junior docs head back to the picket line in five day walkout
Junior doctors will once again take part in a full walkout later this month as five days of industrial action were approved following the breakdown of governmental talks.
From Monday 12th September, five days of successive striking will be seen by junior doctors, from 8am to 5pm, followed by further dates to be confirmed.
It comes after doctors voted to reject the Government's newly proposed terms and conditions in July and the unsuccessful attempts of negotiations between the British Medical Association (BMA) and the Government ever since.
Despite past protests, the government is continuing to press ahead with plans to impose the new contracts in October, in an attempt to make the NHS a seven day service.  
Key concerns raised by junior doctors include the impact that the contract will have on those working less than full time and the impact it will have on junior doctors working the most weekends, typically in specialties where there is already a shortage of doctors.
Commenting on the strike action, Dr Ellen McCourt, BMA junior doctors' committee chair, said: "Junior doctors still have serious concerns with the contract, particularly that it will fuel the current workforce crisis, and that it fails to treat all doctors fairly.
"Since July, the BMA has made repeated attempts to work with the government to address the concerns that junior doctors have raised about the contract.

"Genuine efforts to resolve the dispute through talks have been met with an unwillingness to engage and, at times, deafening silence from the Secretary of State, leaving junior doctors with no choice but to take further action. This is despite a pledge from Jeremy Hunt that his door is always open."
A BMA spokesperson confirmed that they believed that progress was made during talks in May, and the group were now calling for the government to lift the imposition and restart meaningful talks to agree a contract.
"With just weeks before the first group of doctors is moved onto the imposed contract, time is running out," Dr McCourt added.

"This contract will be in place for many years, it will have a direct impact on patient care and whether we can attract and keep enough doctors in the NHS. It is too important to be rushed to meet a political deadline.

"We have a simple ask of the government: stop the imposition. If it agrees to do this, junior doctors will call off industrial action."