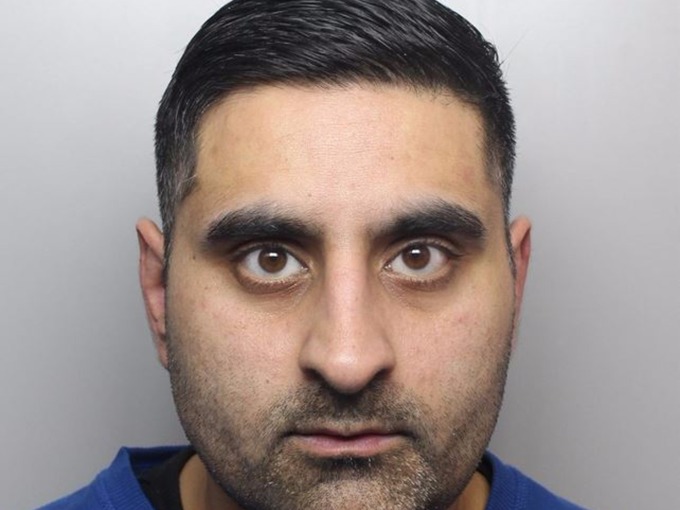 A drug dealer has been jailed for 14 years after police found £4 million worth of Class A drugs in the boot of his car.
Iftikhar Khan, 33, was seen loading items into the vehicle shortly before officers arrested him and discovered 30 kilogrammes of heroin, cocaine and crack cocaine in three holdalls.
Leeds Crown Court heard one package of high purity cocaine was marked with a Burberry logo.
E-mails sent from Khan described the drugs as 'banging'.
Prosecutor Paul Mitchell told the court on Thusday that officers arrested Khan after he came out of an alleyway on Quarry Street on 20th February this year to load the car.
Mr Mitchell said – in spite of the security – experts were able to gain access to some of the messages sent and received, which indicated the scale of the operation.
"This was a massive commercial level of supply of Class A drugs."
Drug purchases ranging between £300,000 and £500,000 at a time were discussed.
References were also made to dealing the drug further afield in Liverpool and Manchester.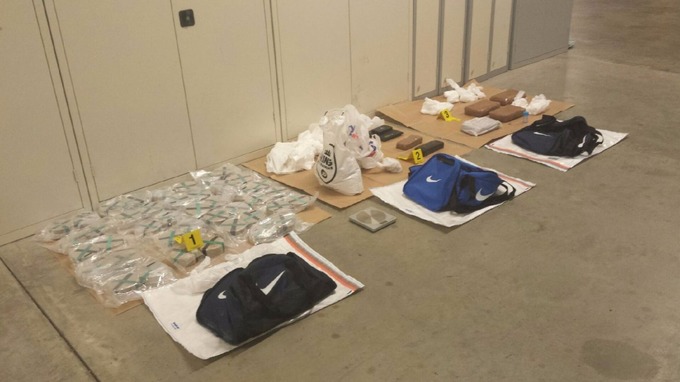 Khan, of Baring Avenue, Bradford Moor, pleaded guilty to two offences of conspiracy to supply class A drugs.
Derek Duffy, mitigating, said his client did not dispute that he had been involved in a large scale supply of drugs but acted under the direction of others who had told him to move them.
He added: "The best mitigation is that he entered a guilty plea at the first opportunity in court."

Jailing Khan, Judge Geoffrey Marson QC said there had to be long sentences for "commercial enterprises such as these."

"Dealing in Class A controlled drugs is a vile and wicked trade. It brings huge profits to those involved and misery and often death to those who are addicted to the drugs. "Day in, day out, this court deals with drug addicts who rob, burgle and steal in order to fund their habit."
Inside the bags were more than 23 kilogrammes of heroin, five kilogrammes of cocaine and 1.2 kilogrammes of crack cocaine as well as some cutting agent.
A key to a flat on Quarry Street was recovered from him and officers found large quantities of cutting agents commonly mixed with Class A drugs including caffeine and Paracetamol.
A Blackberry mobile was also seized equipped with technology designed to send encrypted e-mails that cannot be viewed by law enforcement agents and so is favoured by organised crime operations.