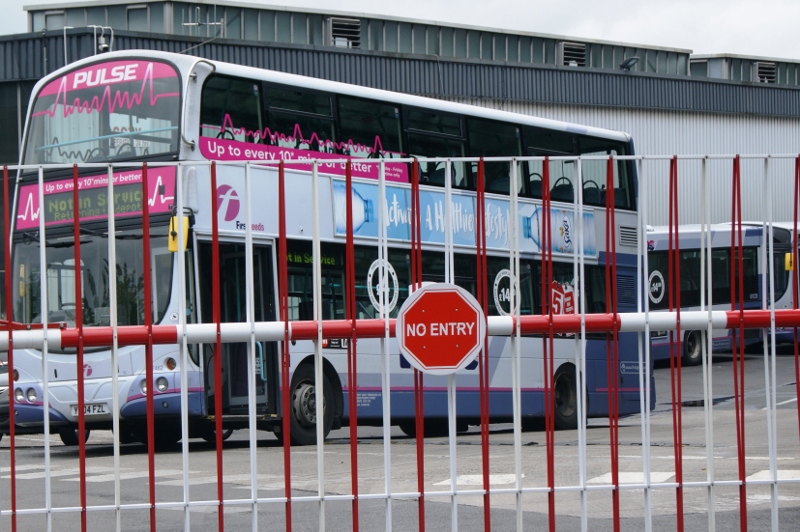 38 pence an hour for three years sparks new trouble
Bus bosses in Leeds have been accused of deliberately prolonging the city's bus dispute by Unite, the country's largest trade union, after the latest offer amounted to 38 pence an hour extra for the next three years.
Unite said that the 'insulting 38 pence an hour' offer sparked the third 24-hour strike in Leeds from 2am on Friday 8th July. There will also be a six-hour stoppage from 4am to 10am on Monday 11th July.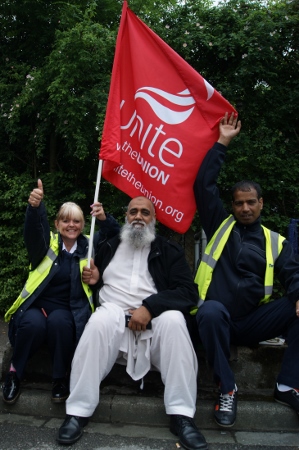 The union blamed the management of First West Yorkshire for the strike by deliberately dragging its feet in negotiations and showing scant regard for the travelling public.
A thousand bus workers at the Bramley and Hunslet Park depots in Leeds will be striking on Friday and Monday, following two 24-hour strikes last month. The union points out that First Bus drivers in Halifax earn nearly £2 an hour more than their Leeds counterparts.
Unite regional officer Phil Bown said: "The bus bosses have an eccentric way of negotiating which means each new offer is worth less than the one before.

"The latest insulting offer works out at 38 pence an hour extra for the next three years – basically, 18 pence an hour in real terms.

"This is from a company that last month announced a UK-wide annual profit for its bus division of £52 million – £11 million of which came from its Leeds operations.

"This is a profitable company that is treating not just our members with contempt, but also the travelling public, by its failure to negotiate in good faith.

"We understand the inconvenience these strikes will cause the public on Friday and Monday – striking is a last resort of our members – but how many of bus users would be happy to be offered 38 pence an hour extra for the next three years?  I suspect, not very many.

"The company is using the travelling public as a pawn in its anti-union stance, as it is cancelling 150 bus journeys the day after the strikes, as it refuses to pay overtime to restore normal services.

"Unite's door is open for talks at any time, but the management has to get serious about negotiating – they need to put away their macho posturing and think of the travelling public of Leeds."