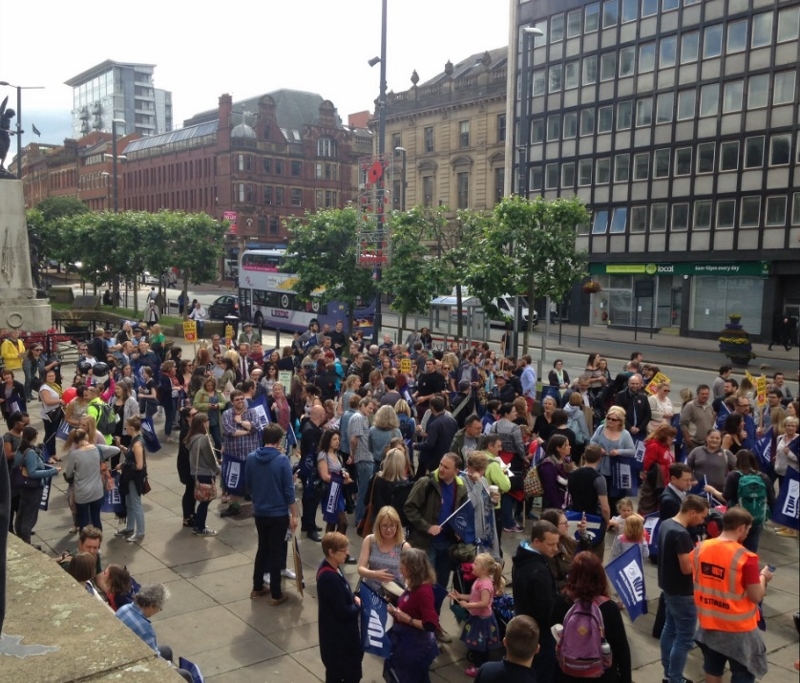 On Monday 5Th July, teachers across the UK left their classrooms in order to protest, after the National Union of Teachers (NUT) instructed for industrial action to take place.
It comes as calls for increased funding for schools are overlooked with many instead facing imminent funding cuts and possible redundancies.
The NUT are aiming to guarantee terms and conditions of employment in all types of schools; and to negotiate teachers' unsustainable workloads.
In a letter sent on 28th June to Education Secretary, Nicky Morgan, the union's acting general secretary, Kevin Courtney, cited forecasts from the Institute of Fiscal Studies which showed there would be an eight per cent cut in funding in real terms over the next few years.
The NUT is worried that these cuts will lead to bigger class sizes, fewer subject choices for children, and redundancies from support and teaching staff.
Mr Courtney said: 'The NUT is aware that strike action can be disruptive to parents and carers, and for that we wholeheartedly apologise. Equally, teachers do not take strike action lightly.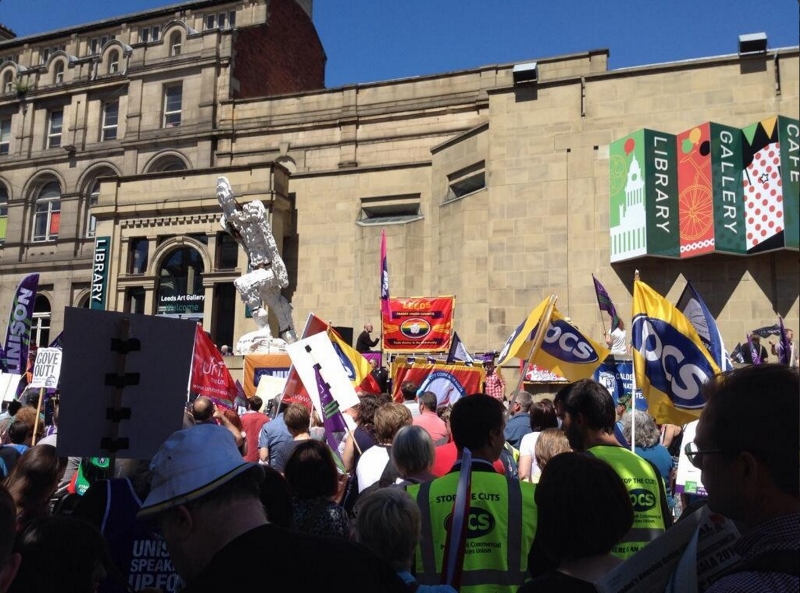 "The problems facing education, however, are too great to be ignored and we know many parents share our concerns."

He added: "The strike is about the underfunding of our schools and the negative impact it is having on children's education and teachers' terms and conditions.

"Schools are facing the worst cuts in funding since the 1970s. The decisions which head teachers have to make are damaging to our children and young people's education.

"Class sizes going up, school trips reduced, materials and resources reduced, and subjects – particularly in the arts – are being removed from the curriculum. Teaching posts are being cut or not filled when staff leave. All of this just to balance the books.

"No parent wants this for their children. No teacher wants this for their school or pupils. With political parties in turmoil since the EU referendum, it is imperative that education is put to the forefront of every election campaign.

"The problems schools face need addressing immediately. We must not let the education of the next generation be sidelined."
Teachers were striking against the backdrop to turn all schools into academies by 2020, which means that no school has to honour national terms and conditions.