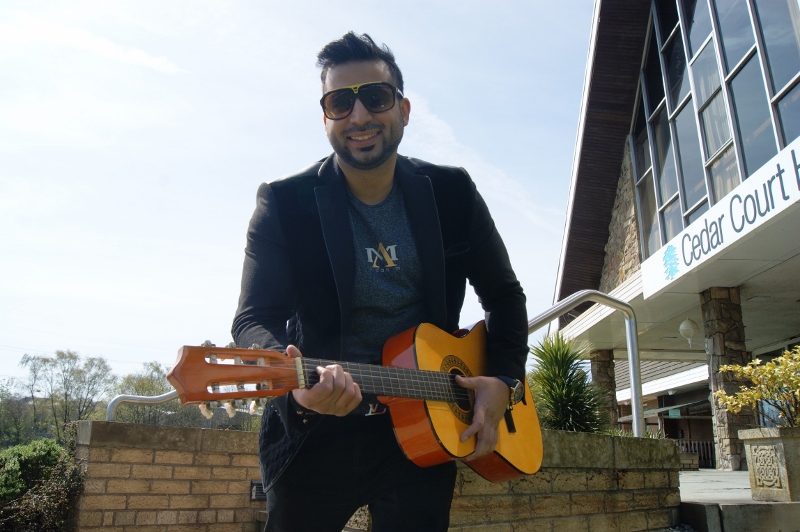 Music star raises over £700 for charity through his first release
An up-and-coming music star from Huddersfield has managed to combine his passion for singing with his commitment to charity, after the launch of his first official single raised over £700 for charity.
Aidan Mufti, who goes by the name Aidan M, donated all proceeds from his song Waada – meaning 'promise' – to Save the Children Syria.
Having partaken in charity concerts previously, the Marsh-born artist said: "The response has been absolutely amazing and I am overwhelmed. I've received over 134,000 views on YouTube in just over three weeks."

He continued: "My supporters are growing rapidly and bookings are now flooding in for me to perform at events, weddings and festivals.

"I am so humbled with all the beautiful comments and support from all these warm hearted individuals. I can't thank them enough."
Since an early age, Aidan has always helped and volunteered for various charities all around the world, as well as closer to home.
"I am really passionate about helping others in any way I can and believe I am fortunate to have everything in my life," he added.

"When I see others having a hard time, whether it is a disease such as cancer, or people struggling in the Third World, I believe it is my duty to help as a fellow human being.

"I feel a sense of fulfilment by doing so and I also encourage others to help where they can. I just hope I can carry on adding value to other people's lives."
The pop maestro says  he wants to become 'a positive role models to the youngsters of today' by helping them achieve their goals.
By donating funds to charity from his single, he has raised over £700 and if the success of the first song is anything to go by, his future releases are bound to be hits too.
"The next tune I'm working on is called 'Ishq Tera' or 'Your Love', which is a sad betrayal love story," he revealed.

"I am working really hard on a lot of new and up-and-coming music and I just hope I can keep entertaining the public with what I produce."