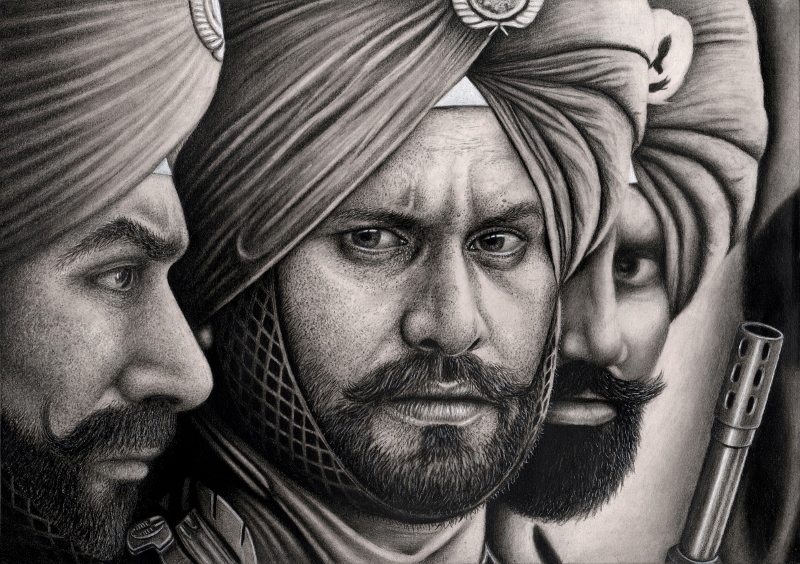 Rajinder Parsad Singh Tattal, or 'Pen-Tacular-Artist' as he is known in the art world, is a graphite and charcoal pencil artist from London who specialises in creating black and white realistic work.
The 41-year-old produces jaw-dropping creations, but also uses many other pieces of equipment to create his artwork that people do not see in the final pieces, such as electric erasers, blending stumps and handfuls of graphite powder.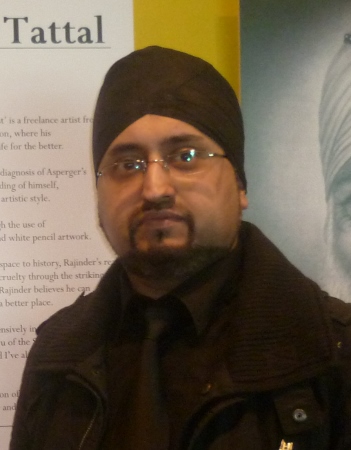 As a freelance artist, Pen-Tacular spends around 10 hours a day creating new ideas, concepts and artwork. If he is not doodling away, he is either exhibiting his artwork, curating art workshops or giving talks.
He is currently taking the art world by storm, but life has not always been easy for the hyperrealist artist.
Three years ago, he was diagnosed with Asperger's – a developmental disorder characterised by significant difficulties in social interaction and nonverbal communication, along with restricted and repetitive patterns of behaviour and interests.
"Being diagnosed with Asperger's syndrome in 2012 was extremely important in me becoming an artist," he explained. "Although my job was good in terms of the money, I was not satisfied with my career and I was depressed.

"I was forced out of my job and made redundant. A year later I was diagnosed with Asperger's. So with time on my hands, I started drawing again and decided to make art my full-time career.

"Getting diagnosed was important, as it helped me to understand myself better, which has helped combat my depression and allowed me to focus on positive aspects of my life – like my artwork – rather than the negatives."
Pen-Tacular has been open with his battle with depression or, as he calls it, his 'dark period.'
He added: "As I know from my own experience, the Asian community is very close-minded about this subject. I hope being open about my struggles will help others."
After graduating university with a degree in product design in 1999, Pen-Tacular quickly found that careers in the design and art fields were difficult to find.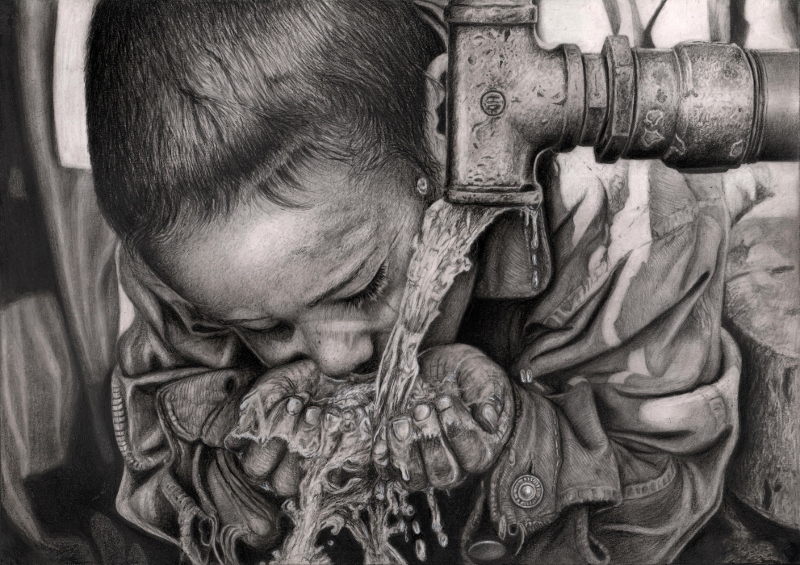 He explained that in the Asian community, jobs in such industries are often viewed as careers that are 'not respected'.
"I had to make the hard decision to work in various fields unrelated to my creative side, which left me feeling very down," he added.

"Unfortunately, I did not have time to draw. One year turned into two years and over time I stopped drawing completely. This culminated in a 12 year battle with depression and I turned to alcohol at times."
Luckily, Pen-Tacular stopped drinking four years ago and is back to his beloved drawing and doing 'what he loves the most'.
For as long as he can remember, he has 'always loved to draw'.
He reminisced: "It was the one thing that I would just get completely absorbed and lost in. I hated all other subjects at school and so put all of my energy into drawing, to the extent I stopped going to my other classes."
He now knows that having 'obsessive hobbies' is a very common autistic trait, but which was ultimately damaging to his academic life as he only left school with one qualification in art. He then had to re-do all of his other subjects in order to graduate with a degree later on.
But like most trials and tribulations in life, there are hidden blessings.
"Drawing feels like a way for me to escape the world and go into my own little bubble," he said. "It also gives me confidence, and no matter how difficult things get, I know that drawing will take me to a place that will make me forget about my issues for a brief time."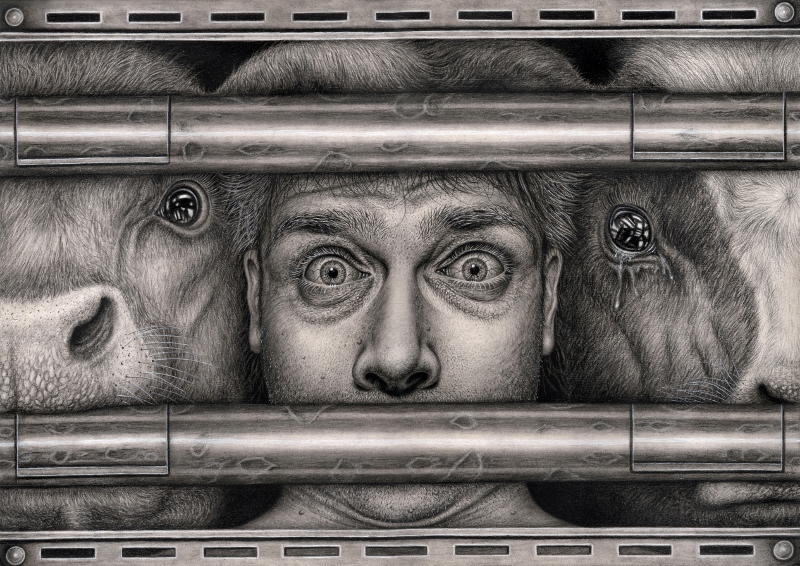 One of Pen-Tacular's biggest heroes in the art world has been the comic illustrator, Todd McFarlane, as his artwork has inspired him more than any other artist, and is full of praise for other artists on the scene today.
He continued: "Over the last few years I have started to focus on realistic pencil artwork. Artists like Kelvin Okafor and Diego Koi produce mind-blowing artwork."
Pen-Tacular says that if you want to succeed as an artist, you must 'think outside the box'.
"For me personally, being very single minded, stubborn and focused on what you want to achieve is also important. This can be difficult for most people as it means spending hundreds of hours practising and it can be very anti-social," he said.
He explained that practising is crucial, as honing your technique 'will take you to the next level'.
"It's difficult, as progress can be very slow, so being patient is important as well."
What next for the artist known as Pen-Tacular? It seems only larger and more complex mainstream artwork is in the pipeline.
"I've already started my first large A1 piece which is double the size of my other artworks. It's much more complicated and detailed than any artwork I've done before.

"I'm also going to be going abroad and exhibiting my artwork in another country later this year, which I am excited about."
For any artists in the Asian community, Pen-Tacular advises 'not to give up'.
"Being an artist within the Asian community can be difficult, as it's not the most financially stable or predictable career. If it's what you love to do and you are great at it, then persevere, as the positive rewards far outweigh the negatives."