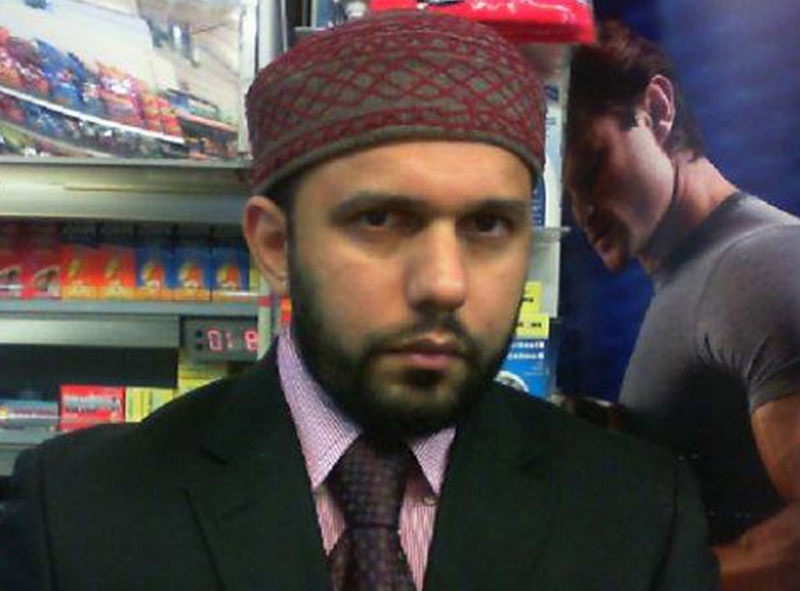 Tanveer Ahmed has pleaded guilty to killing Ahmadi Muslim
On 24th March 2016, a Glaswegian shopkeeper – Asad Shah – was murdered outside his place of work in what has been confirmed as a 'religiously motivated attack'.
Mr Shah was a member of the minority Ahmadiyya Muslim community, a group which are banned by the constitution of Pakistan from referring to themselves as Muslims.
He was well-loved and respected by people in his neighbourhood and moved to Glasgow from Pakistan almost 20 years ago.
A 32-year-old taxi driver has this week admitted murdering the Scottish shopkeeper in a religiously motivated attack.
Tanveer Ahmed, from Bradford, attacked the 40-year-old outside his store in the Shawlands area, with Mr Shah later dying in hospital from his injuries.
He was stabbed after publishing hundreds of videos about his spiritual beliefs online.
Ahmed said he had 'disrespected' Islam and pled guilty to the murder at a hearing at the High Court in Glasgow.
Sentencing has been deferred until 9th August, and Ahmed remains remanded in custody.
The judge, Lady Rae, said he would face a very lengthy period of imprisonment.
She told Ahmed: "This was a truly despicable crime, motivated, it seems, by your sense of offence at a man's expression of his religious beliefs, which differ from yours.

"Let me be clear – there's no justification whatsoever for what you did."
The court heard that Ahmed, a Sunni Muslim, drove from Bradford to Glasgow on the day of the murder and started a discussion with Mr Shah at his store before pulling out a knife and attacking him.
On the journey, he had watched online footage of Mr Shah and made the comment 'something needs to be done, it needs [to be] nipped in the bud'.
Despite efforts by Mr Shah's brother and a co-worker to save and protect him, Mr Shah suffered fatal wounds.
He was taken to the Queen Elizabeth University Hospital, where he was pronounced dead.
Ahmed, meanwhile, reportedly sat peacefully at a bus shelter following the attack and waited to be detained by the police.
On the day Mr Shah died, he had posted a message on Facebook which read: 'Good Friday and a very happy Easter, especially to my beloved Christian nation'.
After being arrested, Ahmed, a cab driver in Bradford, released a statement through his lawyer saying he had killed Mr Shah as he had falsely claimed to be a prophet.
Ahmed said: "Asad Shah disrespected the messenger of Islam the Prophet Muhammad peace be upon him. Mr Shah claimed to be a Prophet.

"If I had not done this, others would and there would have been more killing and violence in the world."
The murder of Mr Shah shocked the local community, with Scottish First Minister Nicola Sturgeon among those to pay their respects to him.
At the time of his death, hundreds of people attended a silent vigil in his memory and more than £100,000 has been raised for his family through public donations.