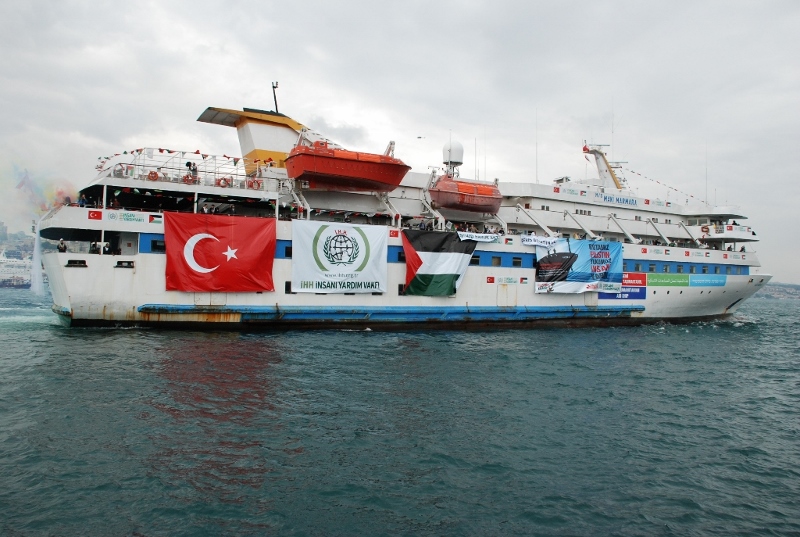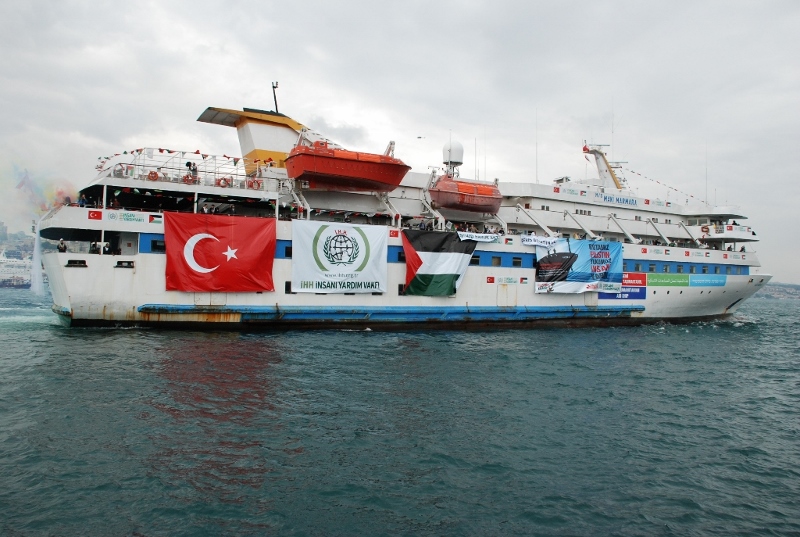 Six years on: Gaza flotilla raid survivor recalls her memories
It has been six years since Paveen Yaqub, a community services manager from Holmfirth, witnessed her friends being massacred on the Gaza flotilla –Mavi Marmara.
She was part of an aid flotilla attempting to breach the blockade of Gaza on 31st May 2010.
The fleet wanted to deliver aid to Gaza, breaking an Israeli and Egyptian blockade on the territory, and were carrying 10,000 tonnes of goods, including school supplies, building materials and two large electricity generators.
"On approach to the area, Israeli forces stopped the flotilla because they wanted to prevent a large amount of goods from reaching Gaza in order to put pressure on Hamas' – which dominates the territory."
Israel also wanted to check that the ships did not contain deliveries of weapons or cash.
In what should have been a peaceful inspection, ten people on board the flotilla were eventually killed by Israeli commandos as violence broke out – the cause of which is still disputed today.
Paveen has just come back from Istanbul for the sixth anniversary of the Flotilla Attack.
FLASHBACKS: Paveen still suffers from post-traumatic stress disorder after
the attack on the Mavi Marmara, but is slowly rebuilding her life

She said: "It was on a smaller scale to previous events given the problematic political situation Turkey is facing. I took part in a protest march in Taxim Square denouncing Israel's crimes against humanity and honouring all those who have suffered at the hands of Israeli brutality.

"I met with families of those that were killed in the Mavi Marmara as I do at every anniversary event. It is a time for personal reflection and for respecting those taken so cruelly on board the flotilla."
The former aid worker recalled what happened on that fateful day.
"Mostly, I remember grief and loss of life. I remember the disbelief of what I was witnessing and the outrage of what Israel has brought to bear on a humanitarian movement. I remember the fear in the eyes of good people and the shock that consumed us."
Other memories are almost too hard for Paveen to bear.
She continued: "I remember most poignantly holding the hand of a comrade, a Turkish brother named Ugur Suleyman, whilst he suffered in pain and bled profusely from a bullet wound to his head.
"I remember Israeli commandos full of hate with an incredulous disregard for law or logic. I remember how they mocked, hurt and tormented hundreds of civilians.

"I recall not being able to compute that fellow human beings wanted to kill me and those with me, simply because we wanted to bring some ease to the Palestinians being violated under siege every day in Gaza.

"I remember advancing towards masked Israelis pointing machine guns at me aggressively. At that point, I thought I had left this world and passed to the other side.

"I remember pointlessly trying to negotiate medical attention for the wounded; the dying, and being met with threats to my own life. I remember praying continuously for everyone and feeling the closest I have ever felt to my maker."
The psychological impact of bearing witness to a massacre is long term and is probably something that will never stop affecting Paveen.
"Trying to bring comfort to someone with a bullet in his head is not something you ever imagine experiencing," she explained. "Saying what you believe are your final prayers and accepting imminent death are moments I could never erase from my memory."
Various post-traumatic symptoms have plagued Paveen for years since the attack and her 'life has changed significantly'.
"With the right help I am steadily getting back on track and only recently have confided in those closest to me about the effects which I did a convincing job of masking," she added.

"Others who survived the attack have had similar after effects. You have to take time to process it and allow yourself to be vulnerable before rebuilding and refocusing on a future with prospects and positivity. My faith has been my saviour thankfully."
Paveen's future plans are to continue to heal and 'regain some semblance of normality and stability'.
She added: "I am grateful for the life I have and feel obligated and compelled to serve humanity as long as I am able. I therefore will remain a peace campaigner and a community advocate for as long as I am able to."
Paveen's father has recently passed away and she intends to honour his example of resilience and strength.
"I also will never abandon my passion and belief in striving for justice and peace in whatever small way I can, and without losing my own place in this world."