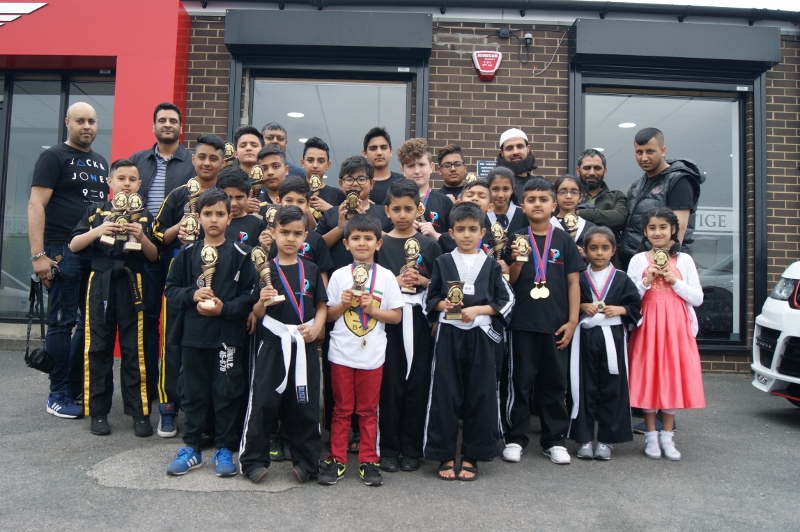 Around 50 mini martial artists laced up their boots and put up their gloves earlier this month as the annual Azar Farouq Kickboxing Tournament returned for 2016.
Aged from six up to 14, the young athletes competed in categories based on height and ability with trophies awarded to winners in individual and team events.
From 'experienced' competitors to children making their debut in front of parents, it was a proud day for all involved, especially coach, Azar Farouq.
"For every child who competed on the day, they can be proud of their efforts," he said.

"A few kids were competing in their first tournament and I think two of them won trophies.

"For them to showcase their talents in front of their parents is a real big achievement so a big well done to all of them."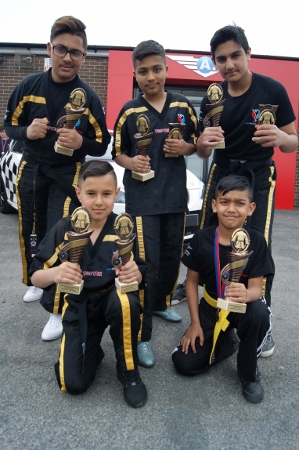 The competition was staged at Lapage Primary School and open to parents to watch their children compete.
For those who worry the sport is too dangerous, Azar insists that it is a disciplined art which rewards technique over power.
"It's all about points, not about knock downs or hurting your partners," he said. "It is all light contact and more about forming the right technique and hitting the right places than anything else."
Winners of medals and trophies gathered at the sponsors, Auto Prestige, last week.
Arshad Mahmood, director of the business, explained why was always happy to support the academy and the importance of giving children access to sport.
"I have been involved with Azar for around nine years now and it is not for any personal gain, just to give something back to the community.

"We need more people, and more groups, like this one which are not only helping to teach children about self-discipline but also creating a safe environment for them, rather than standing around on the streets."
For more information about the club, please visit www.azarfarooqkickboxing.co.uk