Post Office PC's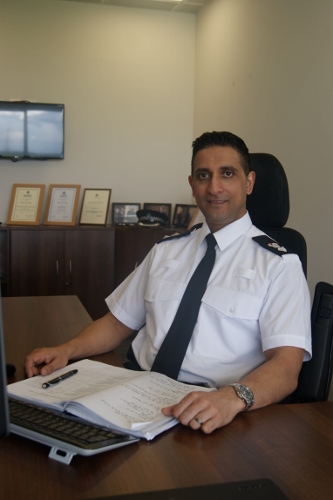 Wakefield Police are to partner with the Post Office this June to give residents a 'first class' chance to engage with local officers.
PCSO's across Wakefield District are to 'adopt' a local Post Office as part of a new initiative to give residents more opportunities to see their local officers in familiar settings.
Community support officers will now be available in post offices in communities in Wakefield, Pontefract, Castleford, Airedale, Outwood, Hemsworth and more at peak times to make themselves available to local residents.
The scheme has been a hit in other parts of the country and is now coming to Wakefield as part of officers continued commitment to neighbourhood policing in the district.
It will launch at the main post office on Northgate in Wakefield at 11.30am on Wednesday 8th June.
Chief Superintendent Mabs Hussain, District Commander of Wakefield District Police, said: "As a policing service we are always keen to make the best of any opportunities to improve engagement with residents, and are very pleased to be working with the Post Office on this new initiative.
"Post Offices are key community hubs which residents, particularly the elderly and vulnerable, regularly visit.  

"This makes them ideal places for officers to interact with the public and provides us with additional opportunities to make ourselves more accessible to those who may need our services the most.

He added:  "Our officers will be on hand at the busiest times of day to offer crime prevention and security advice and have a general chat with visitors who want to speak with them.

"Experience suggests this initiative has been very popular elsewhere and we are pleased to bring it to West Yorkshire."
 Senior Post Office Security Manager Amy Quirk said: "We are always looking to create new partnerships with the police which will benefit not just our two organisations, but the community as a whole.
"The Post Office remains at the heart of communities up and down the country, and we are happy to provide locations in West Yorkshire for the police to utilise in terms of liaising with customers and conveying key security messages."
West Yorkshire's Police and Crime Commissioner, Mark Burns-Williamson said: "This new initiative has my full support. It's incredibly important that the police are accessible to all the communities of West Yorkshire.
"Post offices are an ideal location for this scheme and it goes to show again how crucial PCSOs are in community policing. I will continue to do my best to protect frontline, visible policing to make sure all our communities are safer and feel safer."