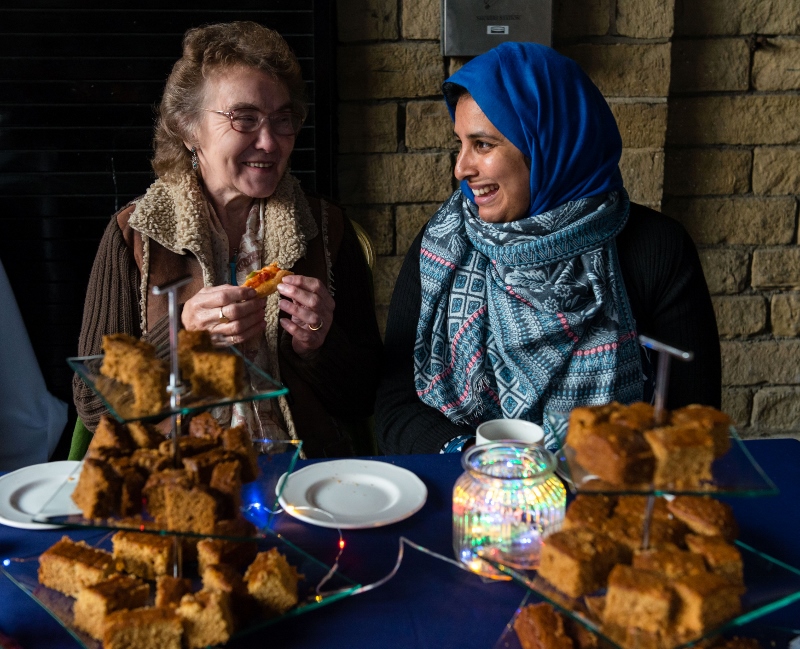 Do you know your neighbours? According to a recent survey, 70 per cent of people could not recall their neighbours' full names and 36 per cent haven't even seen the faces of the people who live next door.
The Big Lunch is a simple idea that was thought up by the Eden Project aiming to change these stats.
The non-profit organisation wants to get as many people as possible across the whole of the UK to have lunch with their neighbours every June – in a simple act of community, friendship and fun.
Since starting in 2009, thousands of Big Lunches have taken place in all types of communities.
In 2015, 7.29 million people set up tables and bunting and took to their streets, gardens and community spaces for the seventh annual event.
Nageena Khan, founder of the charity-funded project 'Get2Gether', explains how she is tackling loneliness in her community in Bradford and embracing The Big Lunch in a way that suits herself and her neighbours during Ramadan – the Big Lunar Lunch.
The Lunar Lunch offers an alternative to the 'traditional' lunch. On Friday 27th May, people in Bradford enjoyed their first pop-up Lunar Lunch where strangers became friends amongst candlelit tables and homemade food.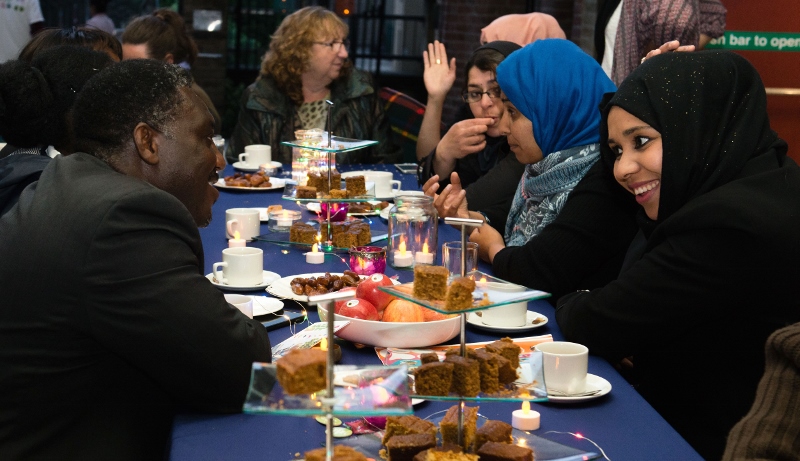 Nageena said: "It's great because some people find day time events difficult because of working patterns, religious beliefs and difficulties in making ends meet. With a Big Lunar Lunch, everyone can come to the table."

She continued: "I have been hosting a Big Lunch in my local community of Bradford Moor since 2012.

"The events are rewarding because they are attended by people of all ages and cultures and have a very relaxing, friendly atmosphere, allowing the community to share a universal love of food whilst talking about issues that affect them.

"These events are crucial because they help to address the issues around loneliness within Bradford Moor.

"[I] have set up a charity organisation called Get2Gether (Mil Jul). We look at ways to allow the community to meet in safe spaces, to share culture and skills, break down social barriers and help people connect."
Get2Gether is a group of local women who all want to improve their community and make it a happier place to live.
"People want to make things better, but they lack confidence," Nageena said.
Nageena has received an abundance of 'positive feedback' about the events.
"The Big Lunch is happening on the 12th June, during the month of Ramadan where the traditional lunch hour will be missed during this blessed time.

"This year I will be hosting a Big Lunar Lunch at iftari time (sunset), for those in my community who will be observing the month of Ramadan."