Tayyiba Fashions on Yorkshire Street is at the forefront of trends thanks to 28-year-old Ali Hussain's keen eye for materials that makes heads turn.
Ali started selling clothes door to door in Rochdale two years ago and got such a good response that he decided to open his own shop nine months ago.
"I'm the only person around here doing ready-made clothes that are sourced directly from Pakistan and India," Ali said, "so business has been very good."
The young fashionista was inspired by his brother, who also owns a clothing business.
"He was the one who encouraged me and he helped me out," Ali added, "and it's thanks to him that this is where I am today."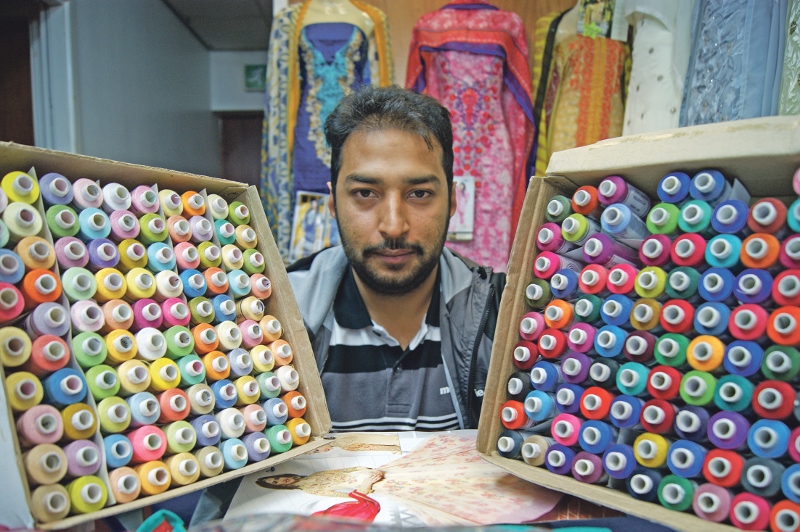 Tayyiba Fashions has been getting 'plenty of attention' on Facebook as Ali regularly uploads the latest trends for women and children there.
"The popular clothes are made from lawn material, which is a really fine, quality yarn that results in a silky, un-textured feel which is perfect for the hot days of summer," Ali explained.
Also inside the store are a colourful range of dresses in cotton, linen and chiffon; flowing trouser suits and fabulously printed dupattas.
"Some clothes are designer and brands like 365, Mira and Rana Arts make a good impression around here. Also selling well is the Aanaya collection, along with Kaseesh; and Maria B master replicas are always in stock."
Browsing through the stock, you can see that Ali sells everything from wedding wear to everyday shirts.
So pop in to Tayyiba Fashions for all your ready-made needs and you'll be sure to bring on the colour this summer.
177 Yorkshire St,
Rochdale,
OL16 2DP   
Tel : 07783 990 222