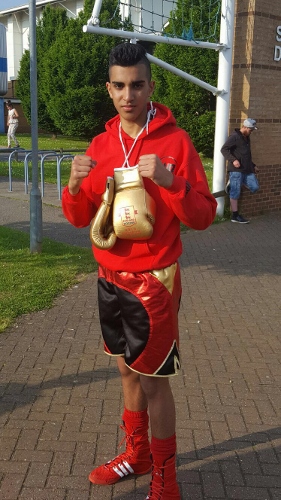 A 14-year-old 'giant of a boxer' has seized the Class B National Schoolboy's Title in the 65KG division, becoming Warrior Breed's second national champion this year.
Khalid Ayub spoke through social media following his victory, saying: "I fought in the final last year and lost on a split [decision] and I was heartbroken, but I kept working hard and now I am number one in my division.
"It's been a long journey and I still can't believe it."
The plucky pugilist won by a unanimous decision after 'boxing a good kid' and joins club-mate Amaar Akbar as a national champ.
Victory also ensures the young teen will be selected for the European Championships in July, set to take place after the Three Nations and England training camps this month.
Khalid added: "I would like to say thanks to my coaches and the rest of the Warrior Breed team for their continued support."
Warrior Breed's head coach, Zahir Akbar, said he was thrilled to see the gym produce its second national champion.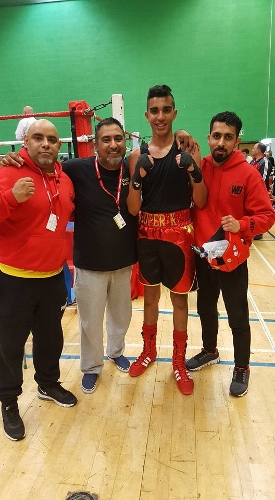 He said: "Warrior Breed now has two national champions and it's still early days. We were affiliated only in September 2014.

"Since that time we have had much success. We have had many folk come and go and have built a reputation as a no nonsense kind of gym.

"My family have been in the fighting game for many years and have much experience."
The club adopts an old school mentality and 'doesn't play about' when it comes to training and developing their boxers.
Since being affiliated, the club has had many Yorkshire Champs, with several going through to National quarters, semis, and three finals.
Zahir continued: "We've produced two national champions, one who is now representing England. Most of my boxers are home grown – bar a few – and we have had to work hard to get them winning titles."