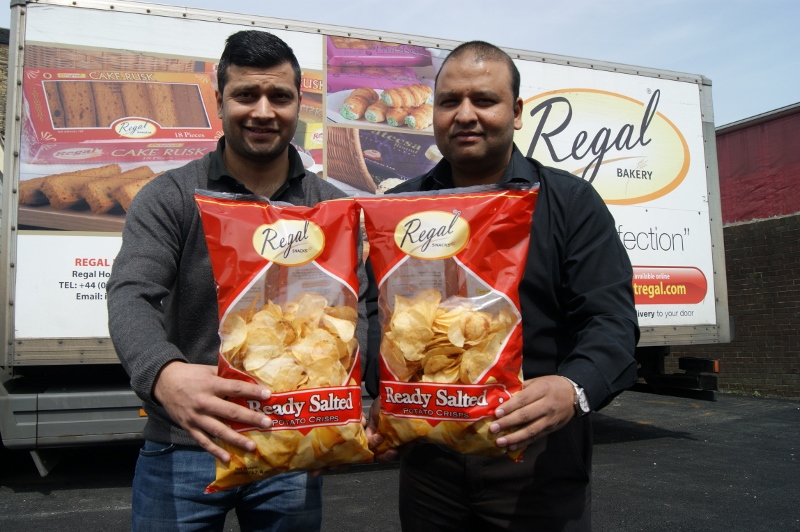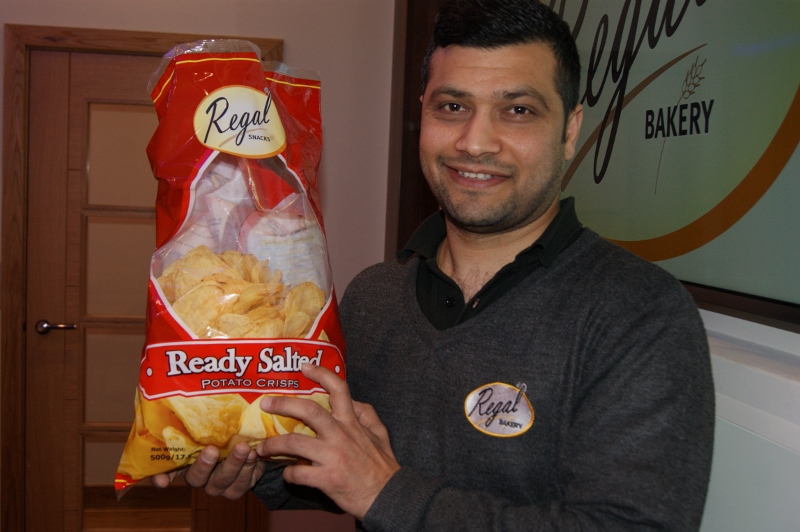 'Ready to share ready salted' available now from Regal
Last year, the UK crisp industry was worth a whopping £923.2 million as the British love affair with potatoey snacks continuing to excel.
This year, a new name has hit the industry in a bigger way – quite literally – than any other business ever before as Regal Food Products Group Plc released their huge 500g sharing packs.
The claimed 'biggest crisps in the UK' are available from a range of independent stores throughout the country as well as a selection of the multi-national supermarkets.
For Regal director, Faisal Ali, it has been a long time coming, yet the wait already seems worthwhile.
"A lot of work has gone into developing the crisps, it isn't something that just happens overnight," he said.

"As a brand, we are always leading the way by diversifying our product range and keeping one step ahead of our competitors. We are always looking at new markets to enter and the crisps have taken off more than we could have even anticipated."

He added: "The first few weeks have been incredible. People are picking up the crisps in store and the feedback from supermarkets has been really good."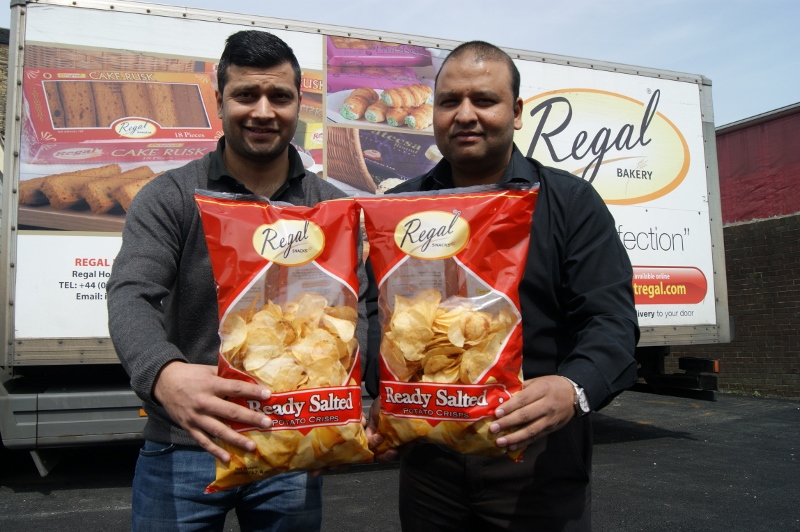 It is the first time Regal have entered the crisp industry, following on from their expansive range of cakes and biscuits, snacks and drinks.
The gigantic share-packs not only offer bigger portions but also bigger value, with customers able to get half a kilogram of crisps for their money. In comparison, you would only receive 200g of crisps for the same price from other brands currently on the market.
Jamil Chaudhry, Regal director, added: "You not only get a fantastic taste with the crisps but fantastic value for money.
"They have been developed as a perfect share pack and I have never seen any crisp packets of this size available in the UK."
Currently, only ready salted jumbo packs are available. However, with crisps already flying off the shelves in the first few weeks of trading, new flavours – including 'cheese and onion' and 'chilli and lemon', have been confirmed to be released shortly.
Meanwhile, smaller packs are also in the pipeline as Regal prepare to take a bigger bite out of the crisp industry.