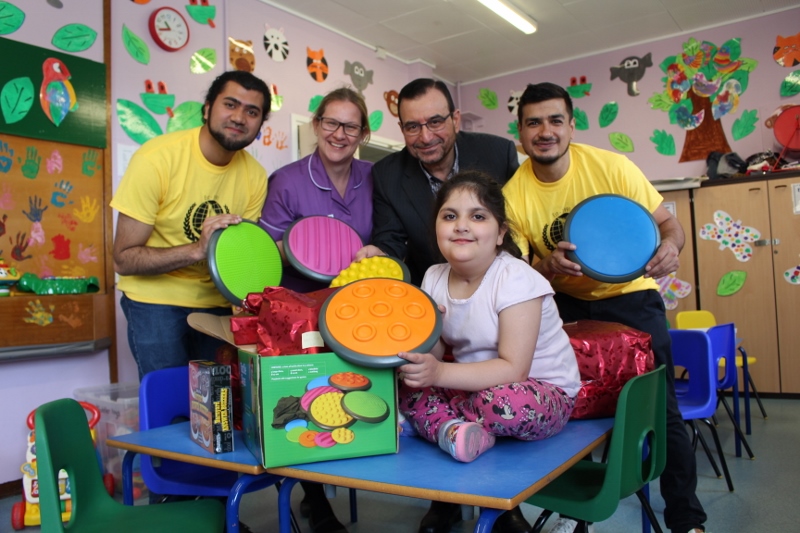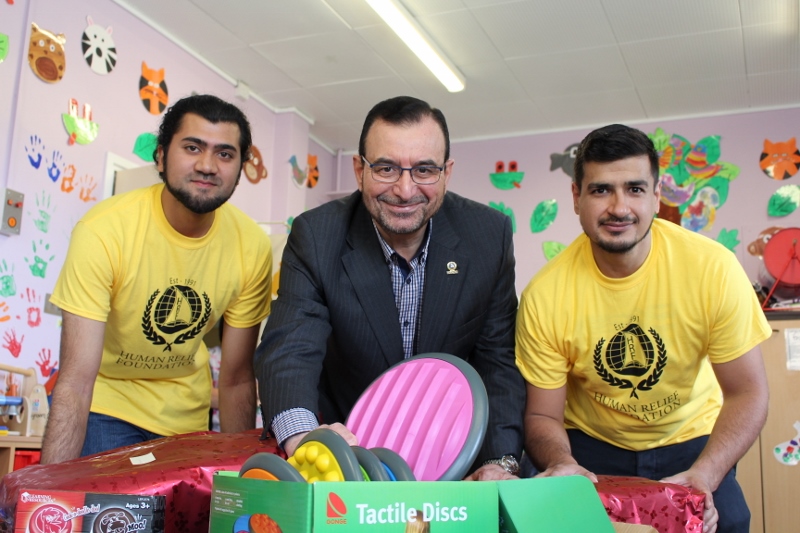 Donations from an international aid charity based in Bradford will help to brighten the lives of sick children.
Representatives from the Human Relief Foundation (HRF) visited Bradford Royal Infirmary's three paediatric wards on Thursday 5th May to hand over the delivery of additional specialist toys which were raised during their annual Christmas Appeal.
The gifts were on a wish-list for when the new children's services and wards open at Bradford Royal Infirmary's new £28m wing later this year.
Interactive sensory toys, some of which are musical, were trialled on one of the wards two years ago and proved such a hit with patients and children with special needs that the charity stepped in to buy more.
Hayley Collis, Bradford Hospitals Children's Charity Fundraiser, said: "We identified an additional need to buy more toys given that our poorly babies, toddlers and younger children with special needs really appreciated the distraction that they brought.
"Play offers much comfort to children who are sick or in distress as it is a very therapeutic tool for a child's recovery or rehabilitation, particularly when they spend a long time in hospital.
"Specialist toys likes these can also be crucial in helping children reach developmental goals and to cope with their feelings of anxiety, especially before and after surgery."
HRF President, Dr Nabeel Al Ramadhani, thanked members for their generous donations which had been made from across the country.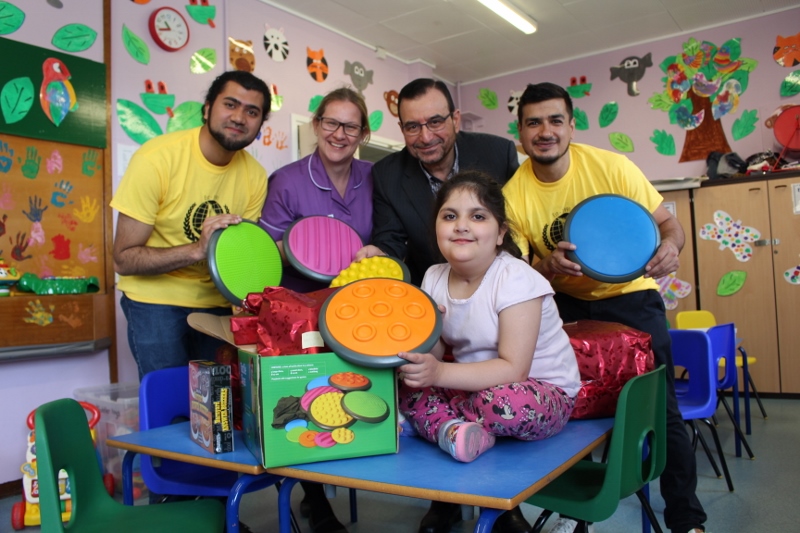 Dr Al Ramadhani added: "The motivation behind our Children's Christmas Appeal was simple, to bring joy to children and relieve them from the suffering during their hard time of illness.
"We are proud to have worked in partnership with hospitals across the country for this campaign to share happiness and joy within our beloved communities.
"Throughout the campaign, our fundraisers sought different ways to raise these vital funds, including holding a Winter Walk from Bradford to Leeds in January."
HRF's other branches also helped to raise money for toys at Birmingham Children's Hospital, Royal Manchester Children's Hospital and the Royal London Hospital.
Consultant paediatrician Dr Beccy Bardgett, commented: "We are incredibly grateful to the HRF and its volunteers for the fundraising efforts they have made for our Children's Charity. Every penny goes towards making hospital stays that little bit more comfortable for our patients and their families.
"Play can provide valuable support to families, as well as siblings, and it can be used by doctors, nurses and other health professionals to observe a child and gain valuable clinical information.
"A huge thank-you as the donations really will make a difference."