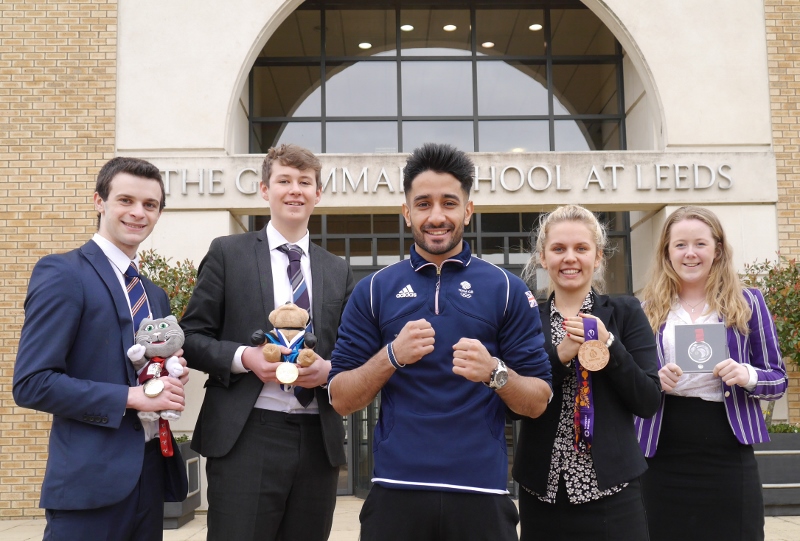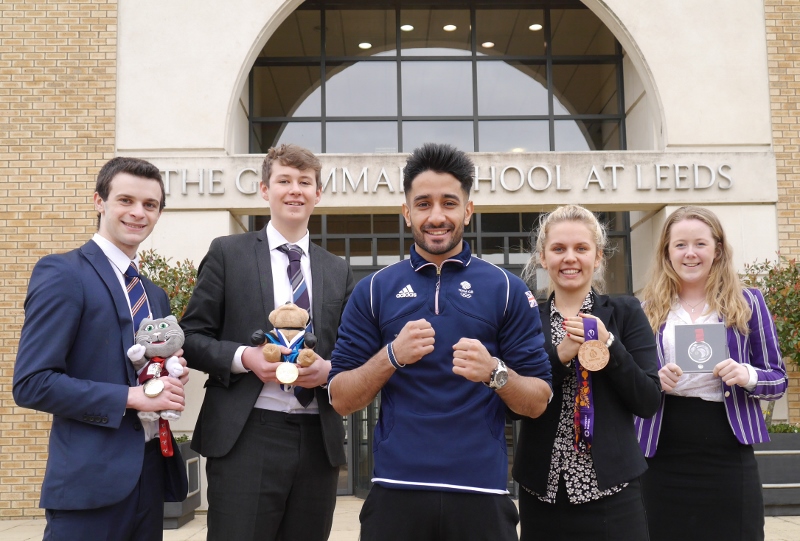 Leeds boxer visits Grammar School At Leeds 
Upper sixth students at The Grammar School at Leeds (GSAL) took ringside seats to hear first-hand about the life of one of the UK's rising stars in boxing.
Team GB bantamweight boxer, Qais Ashfaq from Leeds, has the Olympics in his sights.
He is seeking to qualify for Rio 2016 after undergoing intensive training at the English Institute of Sport in Sheffield.
He has reason to be confident following a successful 2015 in which he won bronze at the European Games in Baku, followed by silver at the European Amateur Championships in Samokov.
Qais had previously won silver at the 2014 Commonwealth Games.
As a thank you for GSAL, Sport Relief arranged for Qais to come to school and meet students.
GSAL was one of the charity's top 500 fundraisers in 2014, and Qais expressed his personal gratitude to the charity – which he believes has helped him to achieve his dream of making boxing his career.
He said: "I took up boxing at the age of eight and Sport Relief has been supporting me since I was a kid.
"I received several little grants from a young age and it would have been hard to keep going without their help."
During a Q&A session with Qais, students studying physical education at A-level raised topics ranging from the practical – training regime and diet – to the psychological – how do you keep motivated for training and get in the zone before a competition?
Qais said: "The motivation for me is when I have fights coming up – it gives me the extra push. Before a match, I've always been the guy to just have a laugh with the others.
"We're there as a team and I box better when I'm relaxed."
The students were enthusiastic about their session with Qais.
Hollie Bruce said: "It was great to meet a future Olympian and get an insight into a professional athlete's life."
Harvey Walker said: "I found it interesting to learn about the sport institute and how it helps out young athletes in their development."