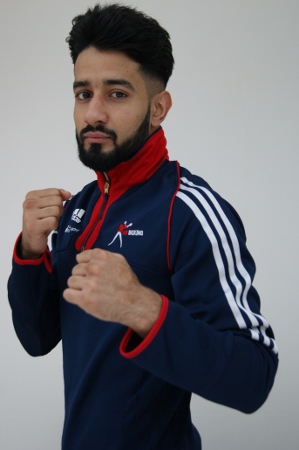 Ashfaq triumphs in fierce fight against Mexican
Leeds' Qais Ashfaq continued to build up momentum ahead of the Olympic qualifiers later this year landing a convincing points victory during the latest clash in World Series Boxing.
The 22-year-old was one of five British Lionheart boxers to dominate their bouts with the Mexican Guerreros, as they recorded a 5-0 whitewash against their opponents.
This victory consolidates the team's position at the top of the Group B standings.
Ashfaq, who faced off against Mexico's Sergio Chirino in the bantamweight contest, put in a textbook performance to secure a unanimous points victory.
Ashfaq said: "The kid was bigger than me, taller than me, had a long reach, and I knew he was game. He's Mexican and fighting is in his blood.
"He was confident coming into the fight, you could see it in his face, he was trying to intimidate me. He was all up in my face and acting out so I think from the off you could tell we didn't really get along.
"When we got in the ring I just did what I do best. I stayed relaxed, boxed him, made him make mistakes and made him pay."
Alongside Ashfaq's victory were wins for fellow Lionhearts Galal Yafai, Lawrence Okolie, Pat McCormack and Anthony Fowler.
With another win under the belt, all eyes now turn towards the Olympic qualifiers in April when the Ashfaq and his fellow Team GB representatives will find out if they have what it takes to book their plane ticket to Rio this summer.
"It's all about just hitting the gym now and keeping on my toes," Ashfaq added. "The last thing I need is an injury so I keep training well and keep focussed on what I have to do."
Ashfaq is currently at a training camp in Sheffield where Team GB have welcomed a Thai team for sparring.
Whether the Yorkshireman can prove he is the best the world has to offer is yet to be seen but we will surely find out when the Olympics kick off in August.