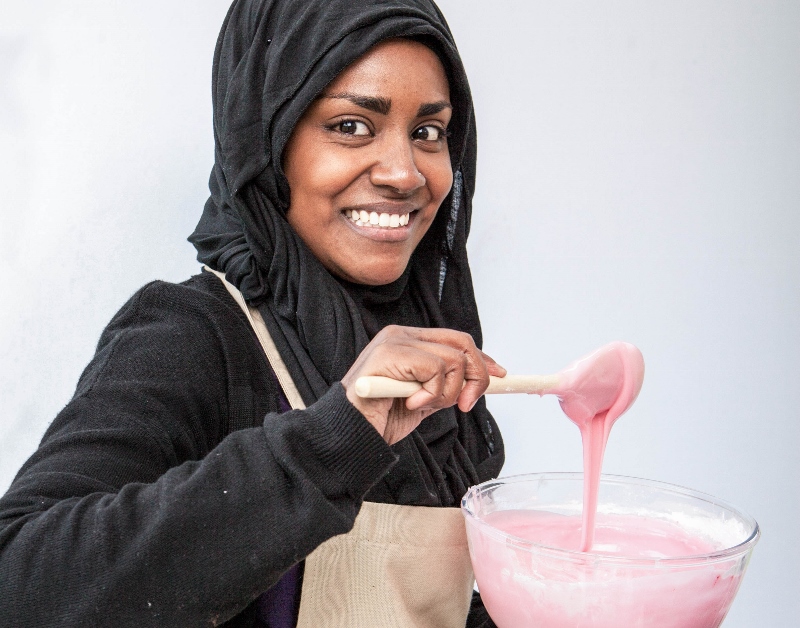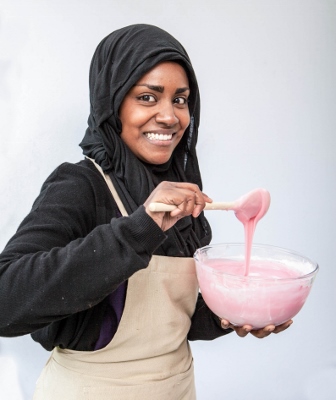 Baking beauty Nadiya Hussain's win on the Great British Bake Off last October was celebrated by the country as a triumph for multi-cultural Britain.
Three months on, the 31-year-old has spoken about how she became a target for racist threats that became so upsetting that she needed a police guard at her home.
ITV'S Loose Women invited the mother-of-three on their show to talk to panellists.
Nadiya explained how she was bombarded with insults and abuse over her religion by anti-Islamic trolls on Twitter.
Her concern over the nasty comments led her to believe that her family could be in danger. After receiving the threats, she called police officers to her home.
Mrs Hussain, her husband Abdal, 34, and their children have since moved to a new home in Milton Keynes, Buckinghamshire.
She said: "There was quite a lot of negativity on Twitter.
"I tried really hard not to look at it. My husband is one of those who has to read everything, so he sat there and read everything.
"You can do two things, and the old me would have very much regretted everything, and there were times when I thought, 'What have I done? Am I putting my kids in danger?' and he was always the one to just say, 'It's OK. They're such a minority and it doesn't matter'.
"And if anything, I proved to myself that I can have the confidence not to care what people think.
"For me, that's what came out of it all."
Loose Women host Ruth Langsford said Mrs Hussain had become a 'poster girl' for 'being British and being a Muslim' which had in turn become 'quite nasty'.
Mrs Hussain said her family were not intimidated by the threats.
"It was scary but my kids loved it," she added. "They were like, 'Ooh, policemen."
Nadiya's management declined to comment further.
Since winning the Bake Off, Nadiya has become a columnist for The Times Magazine and has signed a publishing deal with Penguin Random House. The recipe book in the pipeline is expected to hit shelves in June.