Please donate to help the homeless in Pakistan and India
With the advent of the New Year, Empowering Communities is now more determined than ever to make 2016 a bigger, better and brighter year.
Setting its sights on ever-higher targets, Empowering Communities has a huge task ahead of itself.
This year's plans have been finalised for the opening of the second homeless shelter in Pakistan, the opening of the first shelter in India and Academies to follow for each respective region.
Support for the homeless, the street beggars and those locked in bonded labour (today's version of slavery) need our help and support to gain their freedom and rebuild their lives.
This winter, the biting cold, the sharp winds and freezing nights will take many lives. Lives which could be saved with the right help from those of us who can afford to.
Empowering Communities has so far provided permanent, safe and clean accommodation to thousands of people who would have had a much harder time getting through this winter without that help.
Those very people have also been supported to get an education, medical care, job skills, training, access to water – and much more – so that after getting on their feet they never need to seek the mercy and charity of others again.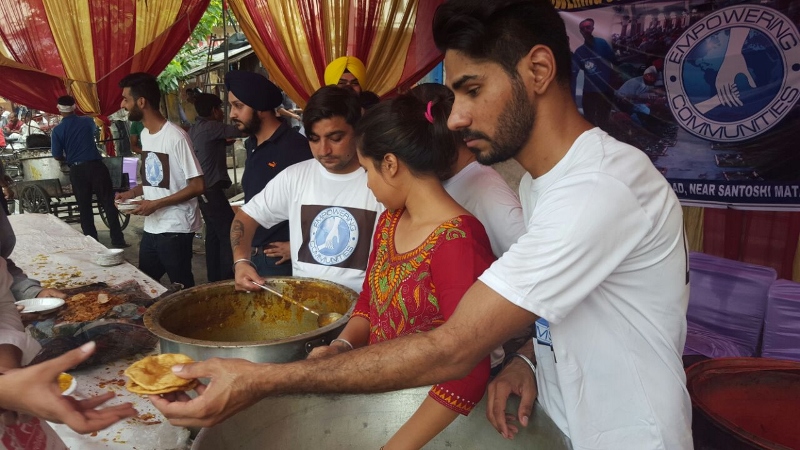 It's a bold mission to expand the same level of help to the millions across the world – but by working together it can be achieved. 
A tremendous amount of work is planned for the New Year, but not without your help.
You, too, can be a part of this amazing drive.
Your donations are needed more than ever to achieve this.
Water pumps and wells will be funded by Empowering Communities through your donations and you can help today by either volunteering or making a donation.
Call the office on 01274 502750 or email at info@empoweringcommunities.org to offer your help or setup a direct debit today.
Alternatively, you can text EMPOWER to 70660 from your phone and give £3 today towards Empowering Communities.