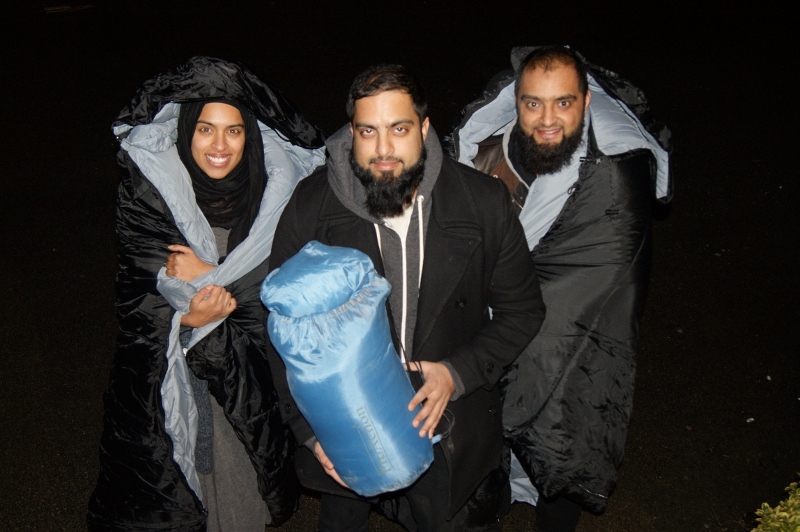 Sleeping rough in Bradford
Volunteers and supporters of a charity in Bradford, which feeds the homeless every week through their mobile soup kitchens, are preparing to see what life is like on the other side as they 'sleep rough' for one night in the city.
Fifteen people have so far signed up to the InTouch Foundation's latest initiative, 'Sleep Rough Bradford' which will see them sleep outside from 7pm on Friday, to 7am the following morning.
Organised as a way of experiencing what it's like to have the 'shoe on the other foot', children as young as 11 have committed to joining in the project, alongside boxers, Adil Anwar and Qais Ashfaq, as well as renowned nasheed artist, Ahmad Hussain.
Osman Gondal, founder and board member of the charity, explained what he hoped to achieve through the scheme.
"The most important thing for everyone involved in the project is that we learn from the experience and appreciate the struggles people go through on the streets of Bradford," he said.
"We supply food to the homeless every week but can only imagine what life is like for many of these individuals when it comes to a night in the city with nowhere to go.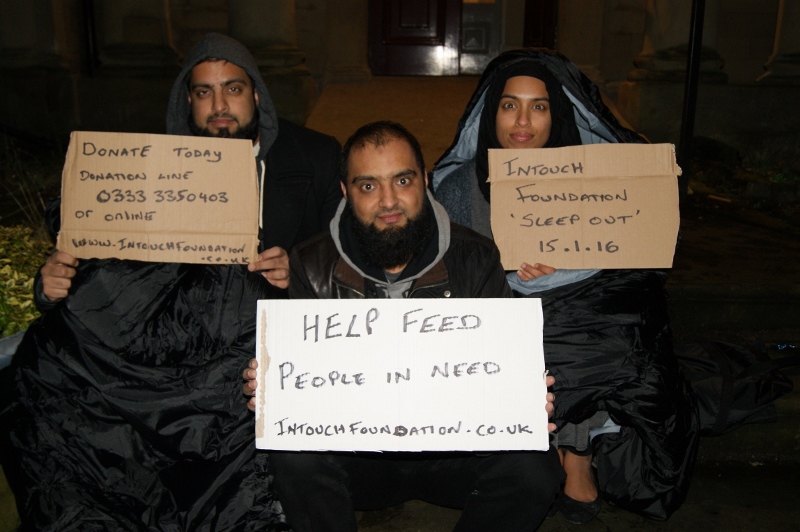 "They have to face these rough conditions every day, so for us to do it for just one night will put into perspective just how hard people have it."
Around 66,000 people are currently forced to sleep rough every night in the UK, with the national use of foodbanks at an all time high.
The idea for the InTouch project came about when Fundraising Manager, Faisal Tariq, was speaking to a rough sleeper in Bradford.
Faisal continued:  "I was talking to this one man in Bradford when he explained how hard it was on the street, especially at night.
"The response to the project has been great and in a way I am really looking forward to it, even though we will be sleeping on the floor on what looks to be a freezing night."
The 'Sleep Rough Bradford' project takes place at Islam Bradford's car park, with spaces still available for any persons who wish to take part.
Call 0333 334 0403 or email getinvolved@intouchfoundation.co.uk for more information.