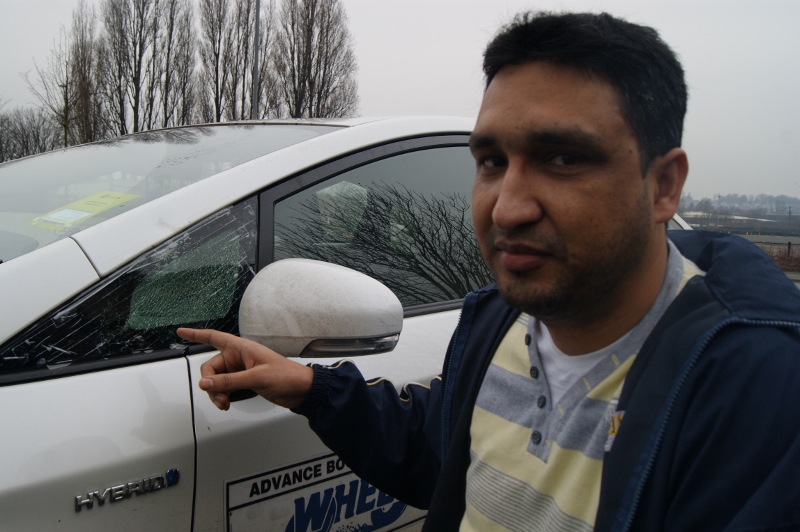 Dozens of Leeds' taxi drivers gathered outside Elland Road Police Station on Thursday 21st January, protesting against a lack of police action after a rise in youth crime.
Over the past eight weeks, cabbies say their cars have been targeted by stone-throwing youths, endangering  both the driver and the passengers, whilst also causing damage to the vehicle.
Pulling up outside the police station, cars with dents, holes and smashed glass highlighted some of the problems which had persisted in recent weeks despite a number of calls to the police.
Steve Howard, from Wheels Private Hire, says many of his drivers had suffered damaged cars due to the actions of children, and now was the time to say 'enough is enough'.
"We have made complaint after complaint to the police but nothing has been done," he said. "We have been put in touch with councillors, told to call 101 but every time we get the same result.
"I don't know why these attacks have increased so much recently but it is just kids doing it and there is nothing we as drivers can do.
"They are throwing stones and even bricks at the windows. Someone is going to get hurt very soon and we need help from the police.
Steve was joined by a small group of representatives inside the police station as they spoke with an officer about the actions and what could be done.
Accepting that budget cuts had caused an awkward situation for the authorities, Steve said he was hoping to see his fellow professionals treated with a little more respect.
"They are limited to what they can do because of cuts and everything but all we need is one officer to patrol the street," he said.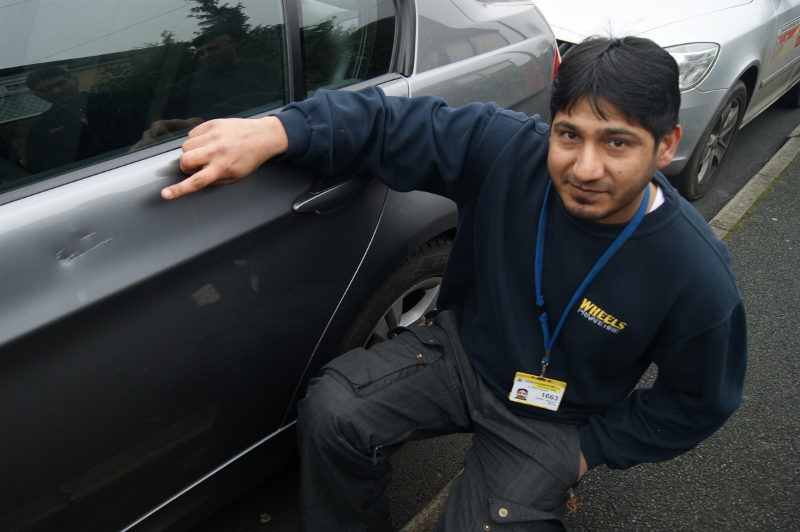 "When a bus had its windows smashed the other day, police were on the scene immediately. Why is it then, that when a taxi is attacked, they are left to basically fend for themselves.
"If drivers took action against these kids, their badges would be taken away and they wouldn't be able to work for up to 12 months as investigations are carried out."
Selby Road was one area which had been highlighted by several drivers as a 'no-go' zone in recent weeks. Images of cars with smashed windows and dents have been taken as evidence of the crimes.
Drivers were discussing the possibility of limited services, with options of stopping drivers in the worst affected areas after 5pm.
Mohammed Zahire, of Roadrunners, was another member of the congregation invited inside the station to discuss what more police could do.
Speaking after the meeting, he said: "The police apologised and vowed to take more action so it was a very positive result.
"They said they will put together a plan and task force to see what they can do now. I think we came away happy and confident."