What a 'Tamasha'! Obnoxious, rude and sweet all at the same time
---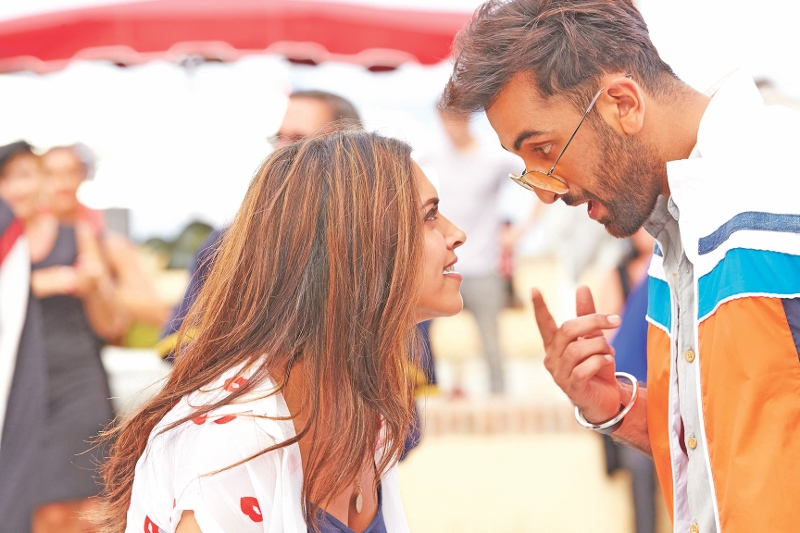 Ranbir says Deepika can be obnoxious, rude and sweet all at the same time
Since the release of Imtiaz Ali's big budget film 'Tamasha', the film has been a talking point for several reasons. Of course, the first and foremost reason is the fact that this relationship drama stars ex-lovers Ranbir Kapoor and Deepika Padukone, whose last outing 'Yeh Jawaani Hai Deewani' broke box-office records.  
The Ranbir Kapoor-Deepika Padukone jodi has been one of the most romantic pairings in Bollywood and there have been times when the pairing has been compared to the hit pairing of Shah Rukh Khan and Kajol.
However, at an event recently, when Kajol was asked her opinion on this comparison, the actress quipped:"Honestly, I don't think you can compare anybody to anybody. I cannot be like Deepika or she can't be like me or we (SRK and me) cannot be like Deepika and Ranbir or vice-versa."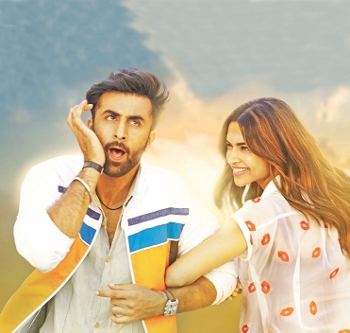 Filmmaker Imtiaz Ali's repertoire earns him films that are a complete mix of human emotions from romance to drama, humour to heartbreak's.
In his recent flick, released 27th November, Ranbir and Deeepika are seen as two very different people - Ved (Ranbir) and Tara (deepika) go on an exotic holiday each and decide to be carefree. Each one of them decides to hide their true identities in an attempt to remain polysemous.
The 'Tamasha' begins when they first meet and continue with their elaborate and made-up stories about themselves, believing that after they left the island, they probably wouldn't ever meet again. However, years later Tara realises that she is in love with Ved him and so sets about tracking him down. What she finds is not what she expected at all.
Ranbir said: "In 'Tamasha' Deepika and myself make a spectacle of our lives and despite Tara's desperate quest to find Ved, when she does succeed, she sees that he has become the worst version of himself possible; he has lost all zest for life.
"But don't worry, despite the different kinds of emotions, when you leave the theatre, you will be smiling!"
With 'Tamasha' not being the quintessential romantic comedy, Ranbir says: "For our generation, times are changing. The day of the big film superstars might be coming to an end.
"Now, it's all about the content of the film and the type of actor you are."
With Deepika having indicated an interest in Hollywood, she enforces that she's still ambitious in Bollywood. "I think our music makes Indian movies unique, as compared to other films around the world; and it's a landmark in one's career when Rahman sir composes music for your film," she says.
She adds: "Ranbir is someone I admire a lot for the kind of work that he does, and for his talent and enthusiasm. He is very talented, and so I take his opinion very seriously."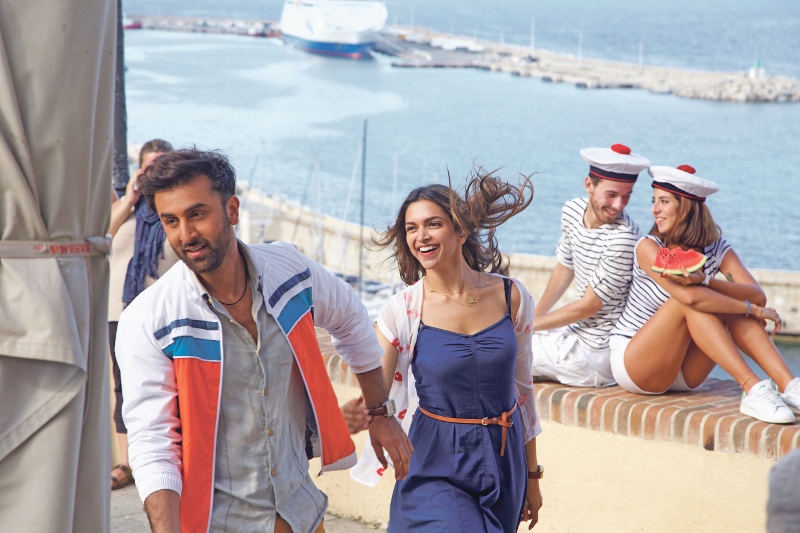 Both Ranbir and Deepika say that they both want to keep their separate work identities and don't want to be burdened by their history. Ranbir adds: "I  don't want to lose the opportunity to work with Deepika in the future.
"I understand the value she brings to a film not just commercially but also to my performance.
"Even though she can many a times say the wrong thing, do the wrong thing, be obnoxious, can be rude, can be sweet, but it's all coming from a good place. She is a very positive person. She is a generous actor, always giving back to her co-star and director."