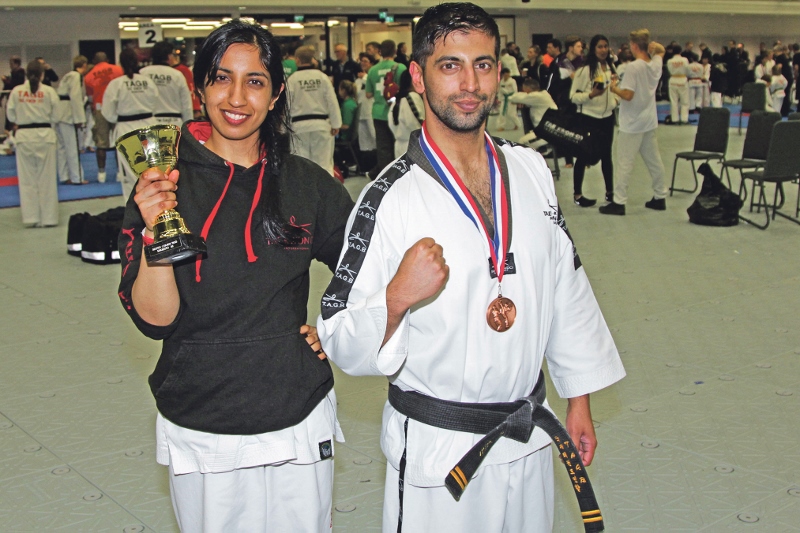 Zafars take British championships by storm
The relationship between a brother and a sister when growing up is sometimes a feisty one with sibling rivalry all too often resulting in fall outs and squabbles.
For one family in Bradford however, this sibling rivalry has now developed into a winning combination as the now grown-up pair of Zeeshan and Natasha Zafar put their fighting skills to the test in their shared passion of Tae Kwon Do.
Last week, the duo faced off against competitors from across the country as they took part in the British Championships in Derby, hosted by the Tae Kwon Do association of Great Britain, determined to "bring medals back to Bradford".
First up was Natasha, who entered the Ladies Red Belt Sparring category.
The experienced fighter advanced through to the final after two successful bouts to set up a British title fight.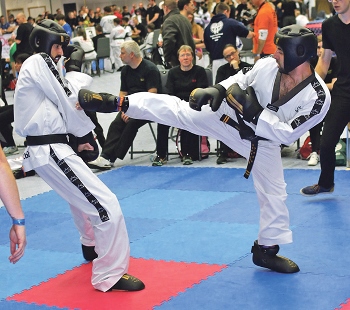 With her brother-turn-trainer in her corner, Natasha applied pressure on her opponent throughout and was eventually awarded the victory by all four judges to be crowned British Champion 2015.
The medal haul didn't stop there though, as it was now time for older brother Zeeshan to step into the ring for the Men's Black Belt Tag Team event.
Walking away with a Bronze medal, he praised his sister's efforts and said he was already looking forward to future competitions.
Speaking after the tournament, Zeeshan said: "I am so pleased with the results, and proud of Natasha.
"We already have bigger plans for the future as next year we have the Tae Kwon Do TI World Championships, and they will be staged at The Barclaycard Arena in Birmingham.  
"This will be a real test for us, not being the best in Britain but being the best in the world.
"Forty countries have already confirmed their attendance and the training pace is really going up a gear."
As for Natasha's chances of repeating her national Gold medal on the international stage, Zeeshan added: "She will be definitely aiming for gold.
"But as long as every competitor walks away knowing they have been the best they can be, they should be very proud of themselves."
The British Championships are the largest martial arts contest in Europe with over 1,200 people competing across dozens of categories, aged form six-years-old up to 60.