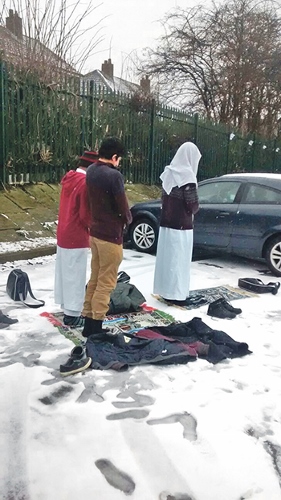 Legal action considered by 'disappointed' parents
Parents of students at a grammar school in Kirklees have voiced their disapproval of the way their children have been treated after they were forced to conduct their prayers outside.
They say this has been going on for more than a year at Mirfield Free Grammar School and Sixth Form as the schools has said they don't have any facilities to pray inside.
Now, their families have acquired a legal representative to regain the "dignity" they say their children deserve.
Yunus Lunat, a solicitor at the Leeds-based law firm, Ison Harrison, is acting on behalf of the families.
"The problem has been going on for about a-year-and-a-half now but they have only recently instructed me formally to take it up on their behalf," he said.
"All that these children want is a bit of respect and a bit of dignity to be able to say their prayers and practice their faith.
"It is very important that the message is put out there that they do not want a specific prayer room, they just want a space that can be utilised by all the students and people of all and no faiths."
Mr Lunat explained how the complaint had been put forward by parents of the sixth form students as he says children in the lower school are not allowed to conduct prayers.
A statement from head of the academy, Lorraine Barker, described the school as "broadly Christian" and said they have never had a prayer room.
She continued: "Before students join the sixth form we make them aware of the facilities we have on site and we are clear that we have no prayer room.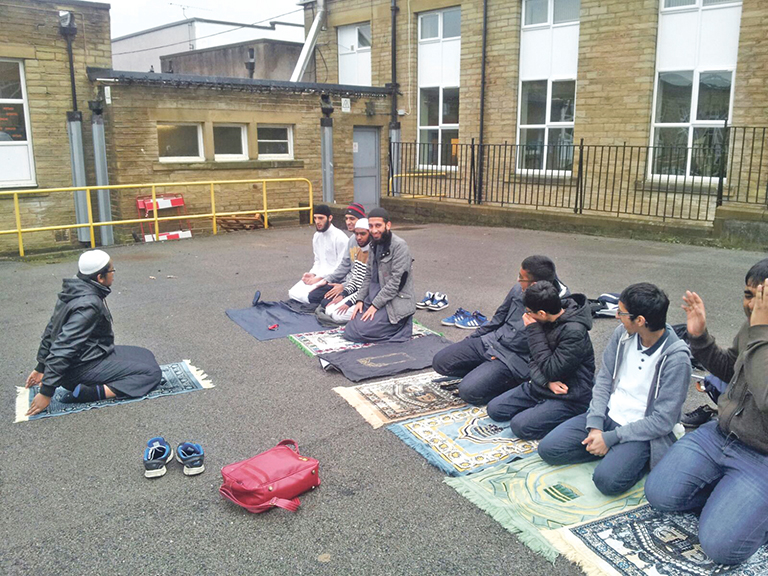 "Sixth form students are welcome to go off site in order to pray and we have made arrangements in the local community for this to happen."
However, Mr Lunat responded to the head's message with further calls for clarification.
"Is she suggesting that if parents want their children to attend her school, and they want to pray during the day time, then instead of going to her school, they should instead go to an all faith school? Is that what they want in society?
"These children are being integrated into mainstream society and as a leader, she should be managing that," Mr Lunat said.
He adds that "the ball is now in the school's court" as to what the next course of action will be.
Mirfield Free Grammar School was previously the subject of much media coverage after a student fled to join Islamic State.
Talha Aslam became the youngest British suicide bomber after driving a truck full of explosives into an oil refinery in Iraq.