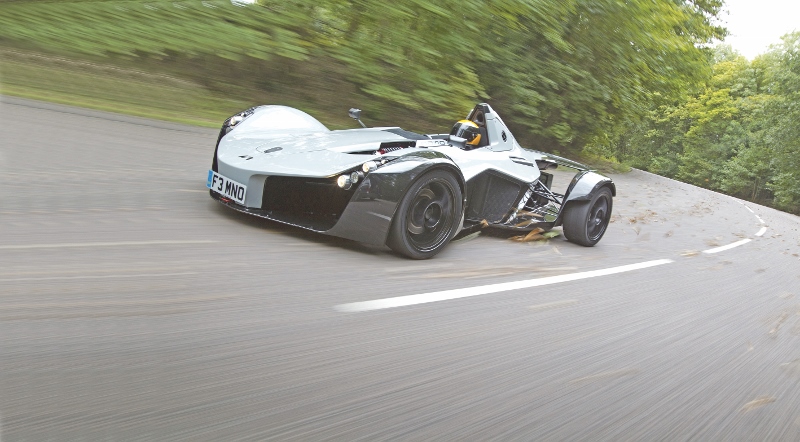 Luxury British car maker heralds as one of the "best and fastest" growing businesses
Liverpool-based company, Briggs Automotive Company (BAC), has been picked out as one of ten companies destined for rapid expansion.
The luxury British car maker, which makes the highly acclaimed, luxury single-seater Mono, earned its place due to its recent expansion and was lauded for "selling brand Britain overseas".
With a total staff of just 22, BAC is the smallest company on the list of ten rising stars, yet still enjoyed sales of more than £2.4m in the last year.
The company sold 21 Mono supercars around the world in 2015, and has attracted investment from international backers to help push this further in the next 12 months. Thanks to this investment, and several newly opened showrooms around the word, BAC has already more than doubled this year's sales for 2016, and is on line to go even further.
The latest of these showrooms was launched in Hong Kong's Kowloon Bay last month, with the new dealership selling eight of its annual allocation of 12 cars on the launch night alone.
The launch in Hong Kong is further proof of the company's strong position in the Far East, following on from a successful introduction to Japan earlier in 2015.
BAC's bespoke nature appeals strongly to customers in Far East Asia, who value the car's bespoke driver fitment program, which offers a custom-made seat and steering wheel. There are also almost limitless options for personalisation in terms of trim and paint options.
Far East customers will get the 2016 Model Year Mono, which comes equipped with an all-new 305bhp 2.5-litre Mountune four-cylinder engine that is capable of a 0-60mph time of just 2.8sec. The ultra lightweight Mono weighs just 580kg, which means it boasts a staggering power-to-weight ratio of 526bhp per tonne.
BAC Founder Neil Briggs said: "We are delighted to be recognised by Fast Track and the Sunday Times for our recent success. We hope to continue this going into 2016, and are well-placed to do so with our new dealerships in Japan and Hong Kong. With strong sales in America, and our recently gained EU approval, we are well placed to take BAC onto the next stage of its exciting development."