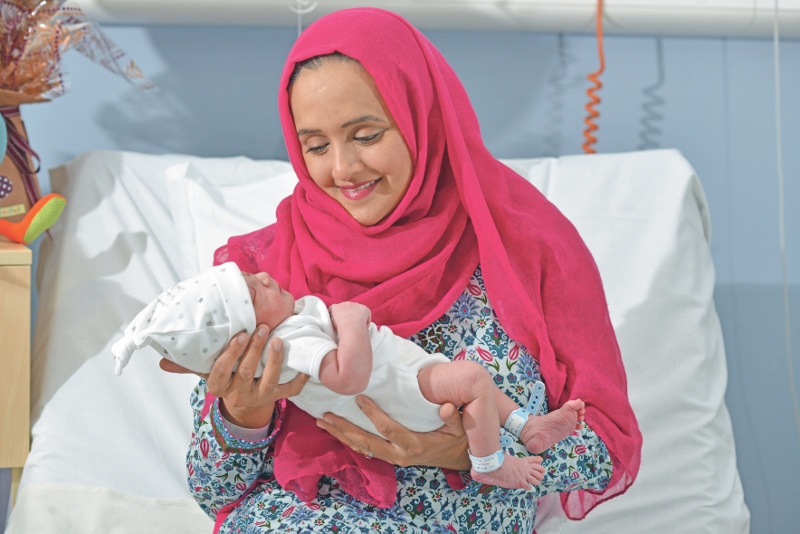 Bradford's 2014 'Team of the Year' shortlisted for country's best
Maternity services at Bradford Teaching Hospitals have been shortlisted for a prestigious national award which recognises excellence.
The nomination has come from the Royal College of Midwives (RCM) for the Midwifery Service of the Year Award, open to teams across the country.
The awards are aimed at rewarding, celebrating and sharing outstanding achievement in midwifery across the UK.
They acknowledge excellence and innovation in the provision of maternity care and honour maternity services which have demonstrated an exemplary, forward-looking approach, as well as a commitment to improving recruitment and retention of midwives and maternity support workers.
They also highlight how hospitals ensure that staff are appropriately supported and valued and how the design of services makes a difference to women, their families and newborns.
Julie Walker, head of midwifery at Bradford Teaching Hospitals, said: "We are delighted and honoured to have been shortlisted for Midwifery Service of the Year.
"Our philosophy is 'make every day a good day', and our staff work so hard to provide safe care and a good experience for women and families in Bradford. It's fantastic for this to be recognised in the nomination from the RCM."
Members of the maternity services team, based at Bradford Royal Infirmary will now travel to London this week to make a presentation to judges. Winners will be announced at a special awards lunch in London in March 2016.
BRI's maternity service, which encompasses the consultant-led labour ward as well as the £1.2 million state-of-the-art, midwife-led birth centre, is one of the busiest in the country, delivering more than 6,000 babies each year.
The birth centre, which opened in November 2012, has now welcomed the arrival of more than 5,000 babies.
A new, personalised-care, community midwifery pilot has also begun in the city; 400 women in the poorest areas have just been enrolled onto a Better Start maternity programme. This will focus on providing extra ante and postnatal care and continuity of care for the women.
"We expect that this will improve outcomes and patient satisfaction with the service," added Julie.