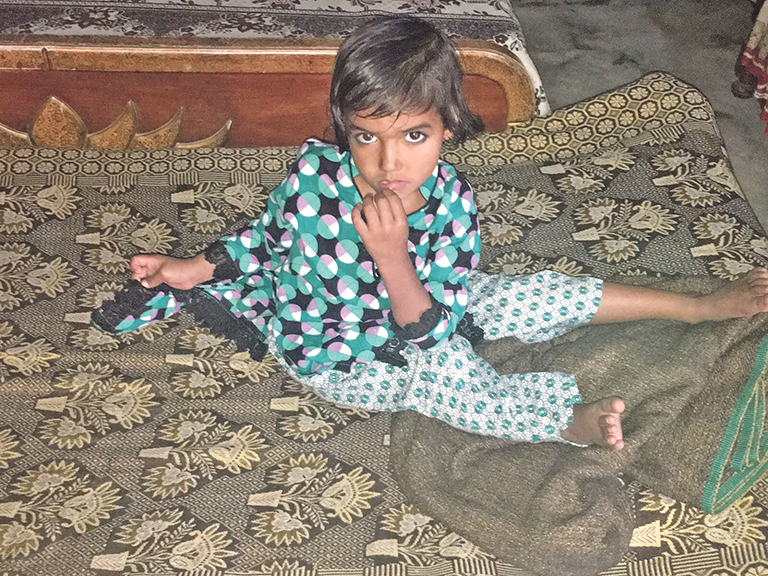 This is Mehreen. A young child no older than six-years, she was the victim of a hit-and-run accident a couple of months ago.
Being the daughter of a single mother who makes a living collecting and disposing of rubbish from more affluent houses, earning a meagre income, paying for medical treatment in a country with hardly any state support for healthcare, this child had no option but to try and get by with a severely damaged leg and pray that one day somebody took pity on her and either help her get the treatment she needed or face a lifetime physically disabled.
Mehreen's mother, Kaneez, was barely earning enough money to provide one basic meal to her three children and trying to afford school fees, uniforms and books was completely out of the question.
Due to this, Kaneez and her children rely on the mercy of neighbours and general passers-by to donate what they can in order to help out.
Through her many visits to many houses, she ended up visiting one particular home where she became friends with the house-maid. Kaneez shared her daughter's plight and she was directed towards Empowering Communities.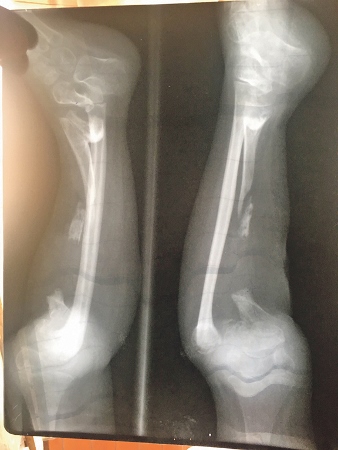 The very next day Kaneez arrived at the Empowering Communities office in Johar Town, Lahore and spoke of her problems. She brought her daughter and upon seeing the state of this poor child, it was an easy decision to help get this child treated as soon as possible. Today Mehreen is recovering in hospital after receiving surgery to repair her broken leg.
Not only that, but Empowering Communities has taken on the task of covering medical costs for Mehreen and her siblings as well as supporting them with all possible means to go to school and gain an education.
Kaneez is being given training to learn tailoring so she can work a more hygienic, better paying and respectable job where she isn't relying upon carrying rubbish and waste from people's houses with her bare hands just to earn a few pennies.
Their lives will be better than their current predicaments, where they are facing their ever more challenging lives.
Empowering Communities has been working very hard to continue delivering aid and support to the very needy. Whether its medical aid to children like Mehreen or building water wells and hand pumps in the Thar desert so families are not forced into suicide from extreme starvation, it is a continuous mission to ensure that help is given to those who need it.
You too can be a part of this mission. Your donations are needed more than ever to achieve this.
Training academies along with staff and resources will be funded by Empowering Communities through your donations and you can help today by either volunteering or making a donation.
You can call the office on 01274 502750 or email at info@empoweringcommunities.org to offer your help or setup a direct debit today.
Alternatively, text EMPOWER to 70660 from your phone and give £3 today towards Empowering Communities.