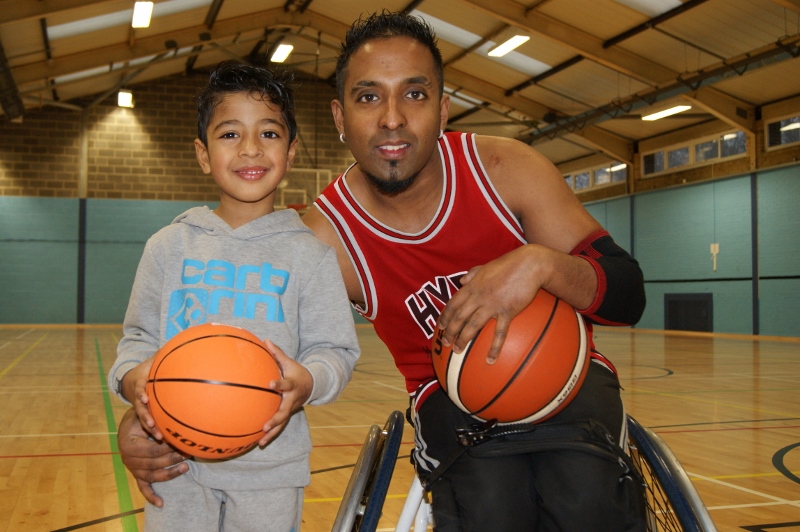 A father and son from Bradford, who share the same genetic bone disorder, are determined to take the wheelchair basketball scene by storm with Europe in their sights.
Mohammed Aurangzebe Ayub, known as 'Zeb', and his four-year-old son, Armaan, both suffer from Diaphyseal Aclasis, meaning excess bone grows from joints and other bones in the body.
With limited movement affecting the pair at different stages of their lives, it is through wheelchair basketball that they are able to stay fit and take part in competitive sports.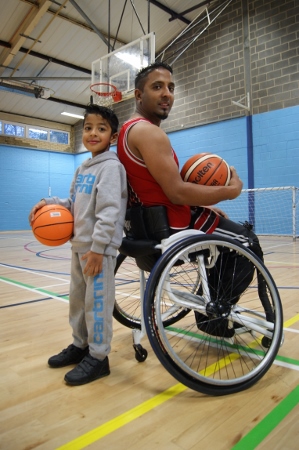 Zeb, who currently represents local side Leeds Spiders and was voted Player of the Year last season, first took up the sport during his college education and says he immediately fell in love with it.
Hoping to give his son 'the chances he never had', the 33-year-old says by letting Armaan begin training so young, it gives him the best chance of progression.
Zeb explained: "Armaan was diagnosed with the bone disorder at two-years-old and has already had both his legs and shoulders operated on.
"Because he has seen me playing basketball in the chair, his interest was piqued at a young age and he is currently training with Keighley Cougars, where he is the youngest player.
"I have never known a kid to be as strong as Armaan. He has proven how fearless he is throughout his life, and I am so proud to see him playing.
"He has already shown so much potential and I believe he can make it all the way to play in Europe one day, where he can earn a living doing something he really enjoys."
Diaphyseal Aclasis particularly affects young people during their growth spurts, meaning Armaan is likely to face more surgeries as he grows older.
By playing wheelchair basketball, Zeb hopes it will provide extra support for his son.
"Around Armaan's seventh birthday it is likely that he will have to spend a lot of time in a wheelchair because as he grows it will affect his movements," he added.
"Wheelchair basketball is not only a way for him to continue enjoying himself but also acts as a way of staying positive and acts as physio for his recovery."
Last season was one of the most successful for Zeb personally in the sport, as he helped the Spiders get promoted to the Wheelchair Basketball Premier Division.
He plays as either a points guard or guard and helped turn the season around at the local club when he arrived, following a spell at one of the nation's top teams, the Oldham Owls.
Currently training to become a qualified coach alongside his playing career, he is hopeful of securing a play-off spot this season, with a dream final against Oldham in his sights.