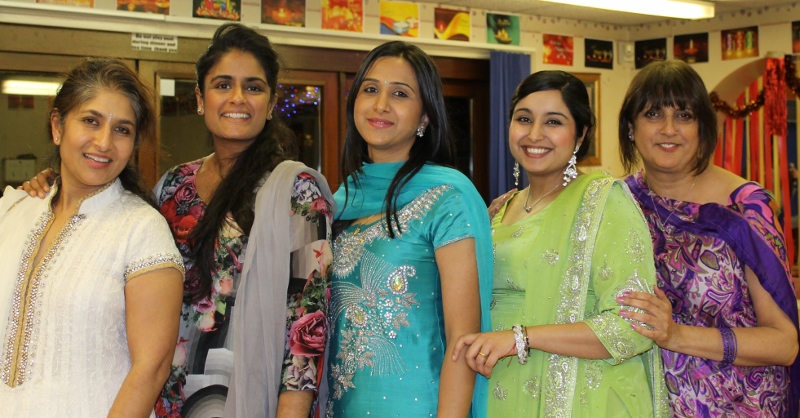 Neighbours go on dinner dates in a bid to make Leeds less lonely
Leeds has been awarded a £6 million project which is aiming to tackle loneliness amongst the elderly population.  
Leeds Older People's Forum's (LOPF) Out of the Shadows: Time to Shine Project won funding from the Big Lottery Fund's Ageing Better programme, which handed out £78m nationally for schemes tackling social isolation in older people.
Touchstone Sikh Elders is a group that has been heavily involved in the project.
Charanjit Kaur-Osahn is the service manager for Sikh Elders. She said: "As such a culturally diverse city it was a huge win.
"We began to think about a whole range of activities that elderly people could take part in.
"One of the best ideas was 'dinner date'. People love food; food brings people together. We did a consultation with over 100 South Asian elderly people living in Leeds. We looked at stats from Leeds City Council which said that older people meant people from the age of 55.
"The younger elders (people from the ages of 55 to early 70s) were very keen on having an older person to come and eat at their home. Someone who is older than 70 and who is vulnerable and isolated."
The council funded service invented 'Raat-di-Roti' which roughly translates as 'an evening meal.'  An older person is paired up with a volunteer family for a meal.
Charanjit said: "Once a fortnight, the family will invite the older person over. It can be a simple meal like dahl and roti.
"The important thing is that the older person doesn't just get the nutritional benefits of a home-cooked meal, but that they also have their mental health addressed. Knowing that someone cares can be crucial to an older person's wellbeing."
It's not just the elderly that benefit from the project. The volunteers have said that they miss their own grandparents who are often far away in their in India and Africa. Some have said it is like 'adopting a grandparent'.
"We hope from the project that people will be able to share life stories, histories, hardships and joys, and pass this on to future generations. We want to reinforce neighbourly values and community spirit," added Charanjit.

0113 219 2727 & 0113 216 3143 (Punjabi line) for Touchstone Sikh Elders