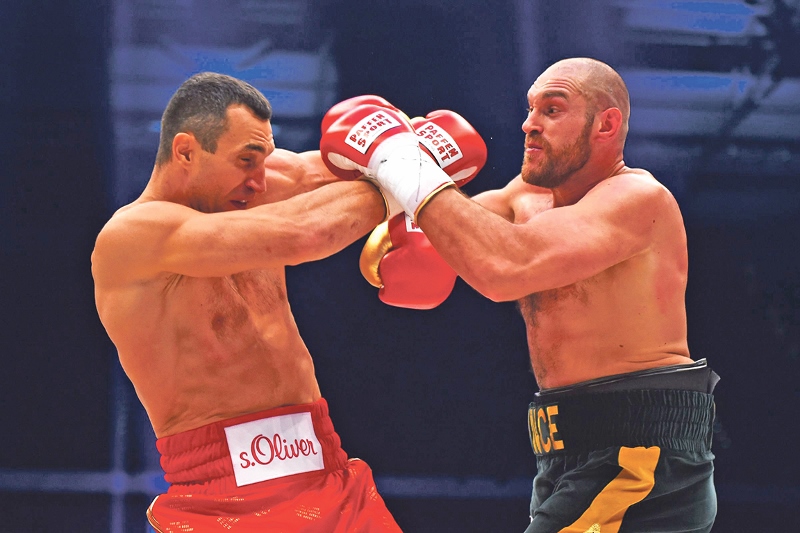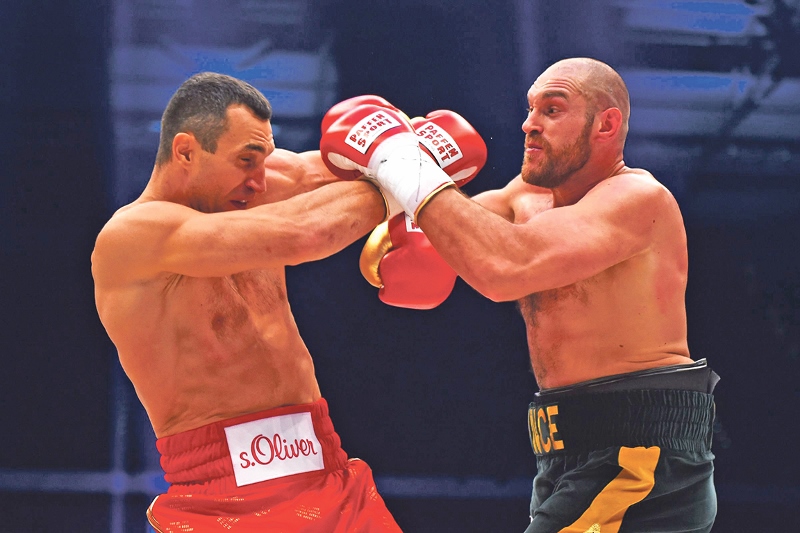 There are many things a champion must do to prepare for a world title fight – from the analysis of their opponent to the taping up of the gloves.
However, there is of course only one Tyson Fury.
Fans got to see the new World Heavyweight Champ singing karaoke in his hotel room before he headed off to the Esprit Arena  for the biggest fight of his life thanks to his Twitter account.
What was not broadcast however were the changing rooms just moments before the ring walk.
Inside the Brit's room, Fury huddled with his team for their pre-fight prayer. A traditional Christian prayer and an Islamic prayer were both made by members of the team.
When it came to the fight with Wladimir Klitschko, it was the challenger who seemed to dominate from the start.
Despite being deducted a point for shots behind the head in the 11th, Fury's victory was sealed with a unanimous points decision as he picked up four Heavyweight title belts.
It was Klitschko's first defeat in 11 years, and 23 bouts, and the big Ukrainian has already called for a rematch as was the clause in the fight contract.