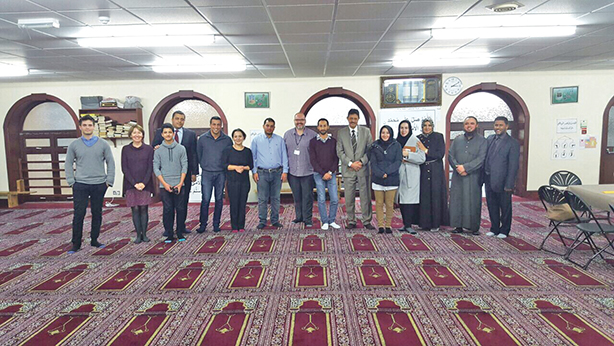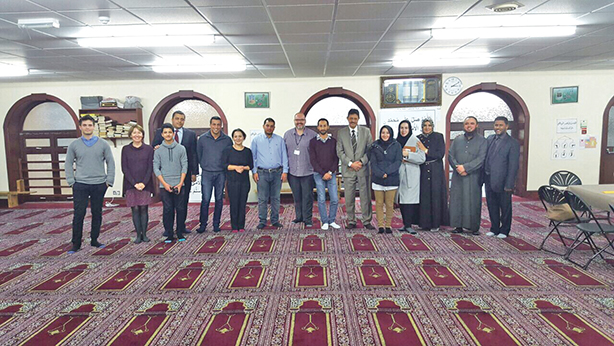 Young Muslims talk about peace with international guests
A youth group in Dewsbury continued on their mission to improve interfaith relations in the town last week after welcoming a group of Libyan mayors to a local mosque.
Kumon Y'all is a volunteer-run club which sees young Muslims work with members of different communities through a range of projects and initiatives.
Last week, during an official visit to Dewsbury by a delegation of 12 mayors from Libya, the youths were called upon to welcome the group and speak to them about their work.
Organised in partnership with Talk for a Change, a community interest company, the young people took part in a presentation and explained how their initiatives could work on an international scale.
Nooreluda, one of the Mayors who took part in the visit, praised the group's work on the day and said he would take their example back to Libya.
"It was a pleasure meeting the Kumon Y'all team and they were truly inspiring," he said.
"They have opened my eyes on how things so simple can have such a huge impact on society and are an inspiration.
"I will take what they said as an example back to my country and make them role models."
Talk for a Change representatives, Raj Bharji and Jo Broadwood, added their commendations for the local group.
Mr Bharji said: "The Kumon Y'all young people have changed hearts and minds and their input has been truly inspirational."
Ms Broadwood added: "I want to say thank you so much to Kumon Y'all for this event- you and the boys were fantastic and a real inspiration and tonic for the delegation.
"As you are aware they are dealing with some really tough situations and challenges back in Libya. They and I really appreciated you giving them your time to tell them about your work"