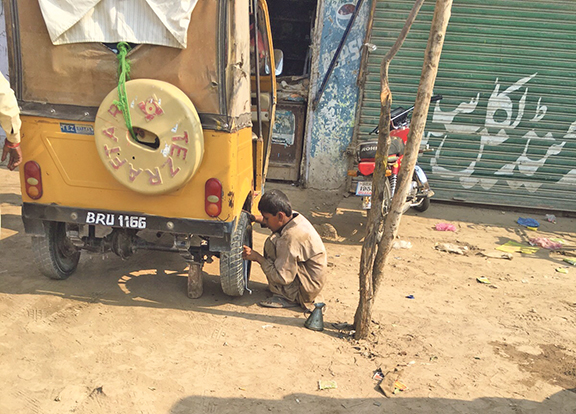 Empowering Communities have been pursuing their aims of facilitating people for a healthier tomorrow with complete fervour and dedication.
A year on from the completion of the first homeless shelter, which provided accommodation for 100 people, mostly orphans, they are now mere weeks away from completing the second project on the outskirts of Lahore, Pakistan.
This will allow another 100 people to stop sleeping rough and live in a secure and stable environment. With every person that is given accommodation, support is given for employment, education, medical aid and entrepreneurship.
From women who can now work as tailors to young men driving taxis, rickshaws or fruit carts, people can now regain their pride and no longer depend on the charity of anyone. Now, construction on the orphanage in Jalandhar, India, is in full flow and completion is expected in the coming months, giving another 100 children the chance at a better life.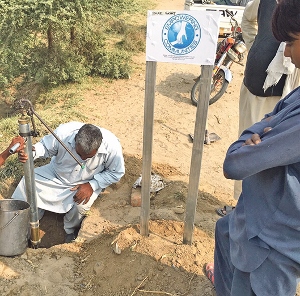 With so much progress, such vigorous passion in achieving their goals, one would think that now might be the time to ease off the pressure and allow accommodation to resume.
However, with such demand and such huge levels of poverty they're tackling, Empowering Communities has set the wheels in motion for the first training academy.
Based in Johar Town, Lahore, a property has been secured which will be the first training academy providing basic skills and education training for the most needy.
Basic literacy and numeracy are the most important skills anybody needs and classes are set to begin in the New Year. Alongside these classes, courses will be offered in bricklaying, carpentry, tailoring and many other various skills to help the previously unemployable find gainful long-term employment.
With the provisions of accommodation and medical aid, along with support with education and entrepreneurial skills, the introduction of training academies will now be a huge step in making a permanent change in the lives of the most destitute. Empowering Communities has taken steps in several ways to truly change lives for the better.
With a target of 10 training academies in Pakistan to begin, ranging from Lahore, Jhelum, Mirpur, Attock, Faisalabad and other towns and cities, Empowering Communities will be providing transport for people to-and-from their local towns to a training academy for the entire length of the desired course followed by helping them to find work and begin earning a living.
No longer will these women and children be forced to beg on the streets for a basic meal, nor will there be a need to work in bonded slavery in gruelling conditions earning just enough to survive the night only to repeat he torturous process all over again day-in-and-day-out until their bodies crumble or their mind gives up.
This is the chance needed for many people who require a helping hand in life but have nowhere to turn. People need a chance to earn a living, to be able to work and pay for the things they need in life and not be forced to rely on the mercy of passers-by.
This amazing initiative by Empowering Communities is set to make pronounced and permanent changes in the lives of many and you too can help.
Your donations are needed more than ever to achieve this. Training academies along with staff and resources will be funded by Empowering Communities through your donations and you can help today by either volunteering or making a donation.
You can call the office on 01274 502750 or email at info@empoweringcommunities.org to offer your help or setup a direct debit today. Alternatively, you can text EMPOWER to 70660 from your phone and give £3 today towards Empowering Communities.