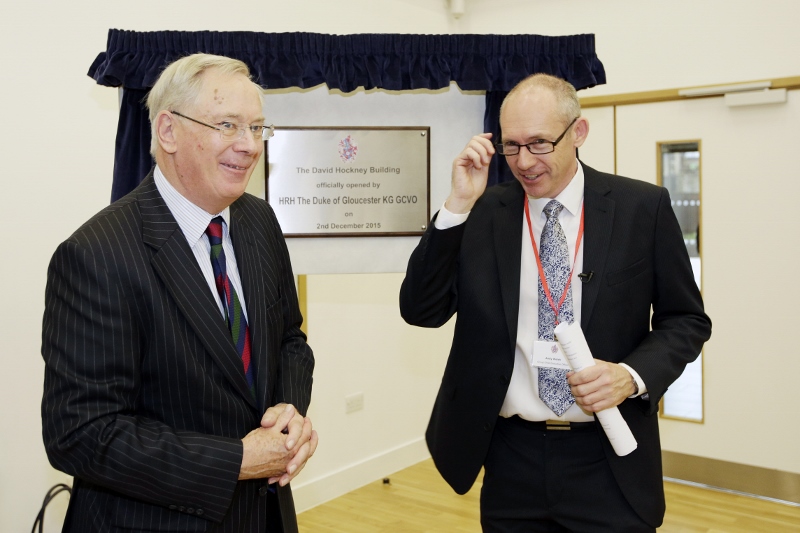 Multi-million pound development officially opens its doors
HRH The Duke of Gloucester was in West Yorkshire last week as he paid a visit to Bradford College to officially open the new, award-winning David Hockney Building.
Prince Richard was the guest of honour at the grand opening of the establishment's new 50 million pound investment, where he was given a tour of the premises.
During his visit, he had the opportunity to meet and talk to the construction and project teams responsible for the creation of the building, as well as the students and staff that frequent the classrooms and communal areas.
His Royal Highness was also shown the impressive facilities in the building, including the 3D printing facilities, hair, beauty and spa areas and multimedia equipment zones.
Guests of the tour, including The Duke, were treated to a short performance by some of Bradford College's rising star performing arts students, with a traditional Shakespeare recital.
After the tour, The Duke met with guests in the Michele Sutton Lecture Theatre, whereupon a commemorative plaque was revealed in order to mark the occasion.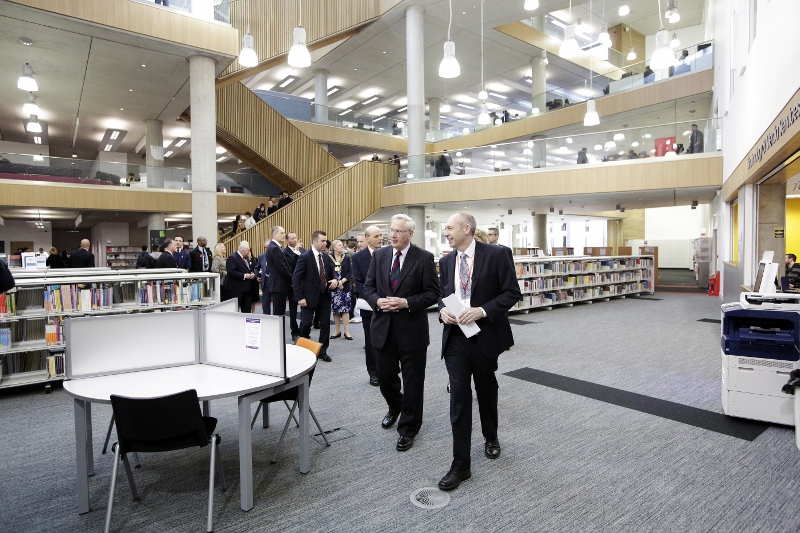 Andy Welsh, CEO of the Bradford College Group, said: "Today's event celebrates the completion and bringing into operation of this magnificent learning facility for the people and employers of Bradford.  
"Bradford College has served both the local community and the employer community for over 180 years, and through this building and other investments we will ensure we continue to deliver technical and professional education in a modern and responsive way in the decades ahead."
The David Hockney Building's multi-million pound development constitutes 23,000 square metres, and is used for teaching and staff facilities, as well as hosting several large-scale corporate functions this year.
The city-centre campus boasts an AA Rosette-holding restaurant, a spa & hair salon and a state-of-the-art media centre.
Although students and staff have had access to the building since late 2014, the opening of the David Hockney Building marked the hard work of everyone involved in its construction.
"The new building marks the future of Bradford College, and the innovative way our students will learn and develop during their time here," Mr Welsh said.
"The David Hockney Building is significant not only for the College, but for Bradford as an entity, and on behalf of the College, I would like to say that we feel honoured to receive the royal recognition for our hard work."